Analy­sis shows Swiss biotech in­dex out­shines Nas­daq coun­ter­part, but coro­n­avirus chal­lenges are uni­ver­sal
In 2004, the Swiss Stock Ex­change spawned its biotech in­dex — the Swiss Bio+Medtech In­dex (SXI) — as the life sci­ences sec­tor, head­lined by large suc­cess­ful bio­phar­ma com­pa­nies Roche and No­var­tis, took cen­ter stage. In the last five years through Jan­u­ary 2020, SXI has pro­duced re­turns of 59%, out­per­form­ing both the Swiss Per­for­mance In­dex (31%) and the NAS­DAQ Biotech­nol­o­gy In­dex (35%), a new analy­sis shows.
The Eu­ro­pean coun­try, fa­bled for its neu­tral­i­ty, has be­come some­thing of a hub for bi­o­log­ic and cell ther­a­py man­u­fac­tur­ing, with com­pa­nies like Bio­gen, No­var­tis and Mer­ck in­vest­ing in in­fra­struc­ture. Last year, phar­ma­ceu­ti­cal and biotech­nol­o­gy prod­ucts ac­count­ed for 40% of to­tal Swiss ex­ports.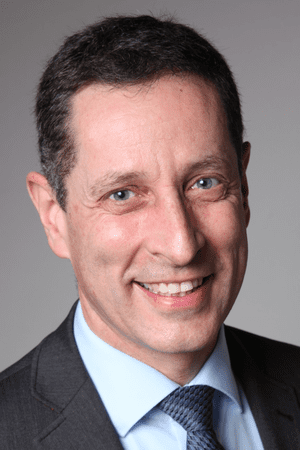 Michael Al­tor­fer
"Some peo­ple would ar­gue Switzer­land is an ex­pen­sive place to be," said Swiss Biotech As­so­ci­a­tion CEO Michael Al­tor­fer in an in­ter­view.
But the high rate of au­toma­tion in the coun­try re­duces the di­rect cost of la­bor, there is a sta­ble po­lit­i­cal en­vi­ron­ment, the re­cent over­haul of the tax sys­tem fa­vors R&D in­vest­ment, and Switzer­land's free trade agree­ments with places such as Chi­na and South Ko­rea are all fac­tors that make it an at­trac­tive re­gion for the life sci­ences in­dus­try, he sug­gest­ed.
In 2019, glob­al IPOs in the bio­phar­ma sec­tor hit 57, a fall from the high of 77 a year ear­li­er. Of the class of 2019, 11 were Eu­ro­pean — but not a sin­gle Swiss biotech com­pa­ny went pub­lic.
Un­like the Unit­ed States, where ear­ly-stage and in­deed pre­clin­i­cal com­pa­nies are in­creas­ing­ly tak­ing the plunge, com­pa­nies in Switzer­land tend to take that route when they are in the lat­ter stages of de­vel­op­ment, or in­deed stick to pri­vate­ly rais­ing cap­i­tal, Al­tor­fer said.
ADC Ther­a­peu­tics, for in­stance, was con­sid­er­ing go­ing pub­lic but elect­ed in­stead to do a large pri­vate round — CHF 101 mil­lion — in­stead.
In Switzer­land, the to­tal val­ue of fi­nanc­ings (mi­nus IPOs) in 2019 fell short of the last two years com­ing in at CHF 1.2 bil­lion, but fund­ing has hov­ered in and around the CHF 1 bil­lion mark for the last three years. In­vestors have al­so reaped gen­er­ous re­turns, for in­stance, via M&A — in 2019, for in­stance, the com­bined val­ue of deals in­volv­ing Ther­a­chon, Novim­mune and Amal Ther­a­peu­tics al­so crossed CHF 1 bil­lion.
Biotech in­vestors tend to rein­vest in Switzer­land — and about half the in­vest­ment comes from for­eign in­vestors, Al­tor­fer said.
"So these are not peo­ple that love their coun­try or peo­ple that are in­vest­ing be­cause their friends are run­ning com­pa­nies," he quipped. "But still, it is re­mark­able that large in­sti­tu­tion­al in­vestors shy away from this sec­tor (in Switzer­land)."
With the coro­n­avirus pan­dem­ic, things are ex­pect­ed to get a bit hairy over the course of 2020 for in­dus­tries across the globe, and Switzer­land's life sci­ences sec­tor is no ex­cep­tion. But in gen­er­al, the in­dus­try is rel­a­tive­ly im­mune to glob­al mar­ket fric­tion be­cause well, med­i­cines are not iPhones, and bio­phar­ma R&D takes years to reach fruition.
In Switzer­land, much like else­where, bio­phar­ma com­pa­nies are en­coun­ter­ing chal­lenges in start­ing and con­duct­ing clin­i­cal tri­als and pa­tient re­cruit­ment.
"It would be stu­pid if I pro­claim that we will get through this with­out de­lays," Al­tor­fer said. "Some com­pa­nies are lucky be­cause they're run­ning clin­i­cal tri­als in coun­tries that are not as af­fect­ed … but in gen­er­al, we have to ex­pect a sig­nif­i­cant de­lay of, I would say, at least half a year — and that's an av­er­age fig­ure."
"How will this re­sult in dis­tressed com­pa­nies that need to ne­go­ti­ate fi­nanc­ing rounds, based on a lack of da­ta, based on a weak po­si­tion? Of course, I can­not an­tic­i­pate the sit­u­a­tion for all these 300 com­pa­nies (in Switzer­land) what it will look like and how it will be in each and every case."