An­a­lysts as­sess the dam­age — and next steps — af­ter Re­gen­eron/Sanofi get slammed in court
A fed­er­al judge's de­ci­sion to or­der Re­gen­eron and Sanofi to pull their PC­SK9 drug Pralu­ent from the mar­ket man­aged to stun some of the most griz­zled ob­servers of the biotech world.
These patent dis­putes are not at all un­usu­al and are al­most al­ways set­tled with a share of the roy­al­ties when there's a case to be made. And the court ac­knowl­edged that cre­at­ing a mo­nop­oly here was not in the pub­lic's best in­ter­est. But the judge came down square­ly for Am­gen, say­ing:
(P)lain­tiffs have demon­strat­ed ir­repara­ble harm, as well as the in­ad­e­qua­cy of mon­ey dam­ages.
In­vestors clear­ly didn't like the sound of any of this. Re­gen­eron's shares $REGN dropped 7% — about $3 bil­lion in mar­ket cap — and Sanofi saw its stock slide 3%, about the same in mar­ket cap. Am­gen's stock, mean­while, jumped 4.5%.
The first re­sponse, which every­one an­tic­i­pat­ed, was word from Re­gen­eron/Sanofi that the part­ners would ap­peal the de­ci­sion. But the very re­al pos­si­bil­i­ty ex­ists that an ap­peals court may not be quick to over­turn a rul­ing that came af­ter Re­gen­eron/Sanofi's los­ing ar­gu­ment was flat­tened by the court. And the pos­si­bil­i­ty that Am­gen will pre­vail here got some top an­a­lysts think­ing over­time about the im­pli­ca­tions and pos­si­ble out­comes. We've gath­ered a few be­low.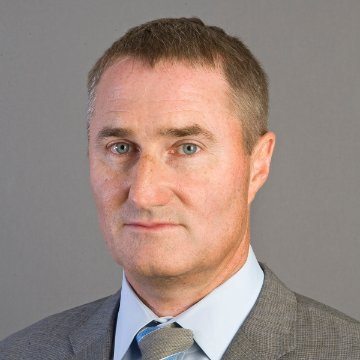 Ge­of­frey Porges, Leerink
Sales of these new cho­les­terol drugs have not been im­pres­sive. But de­spite the slow take­off, a num­ber of an­a­lysts still be­lieve that these drugs will grad­u­al­ly build up a mar­ket worth bil­lions. Ge­of­frey Porges at Leerink crunched the num­bers if Am­gen's win sticks:
As­sum­ing that AMGN cap­tures the ma­jor­i­ty of the fu­ture ~$2bn US Pralu­ent sales and main­tains a sim­i­lar mar­gin struc­ture with these in­cre­men­tal sales, our DCF val­ue for AMGN in­creas­es by $13, or 8%. This rep­re­sents a cash flow in­crease of $600mm in 2020E grow­ing to a $950mm ben­e­fit in 2025E, which AMGN could use for con­tin­ued div­i­dend growth, share buy­backs, or fu­ture ac­qui­si­tions.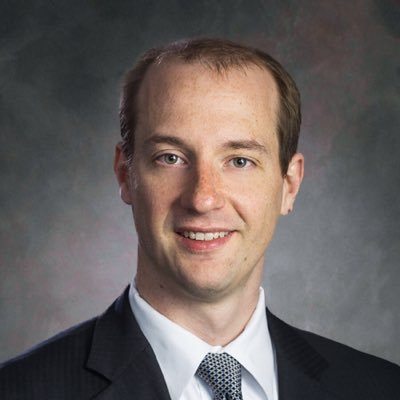 Bri­an Sko­r­ney, Baird an­a­lyst
Bri­an Sko­r­ney at Baird be­lieves a roy­al­ty deal is the most like­ly out­come. He writes:
Though the rul­ing does in­di­cate that if Sanofi/Re­gen­eron do not file to ap­peal the de­ci­sion with­in 30 days, Pralu­ent will be pulled from the mar­ket, we doubt that will be the re­al­i­ty in the long run. The U.S. Court sys­tem is clear­ly cre­at­ed to in­still com­pe­ti­tion, not cre­ate mo­nop­o­lies. The Judge's opin­ion clear­ly notes that "the pub­lic gen­er­al­ly is bet­ter served by hav­ing a choice of avail­able treat­ments. There­fore, the court finds it­self be­tween a rock and a hard place…tak­ing an in­de­pen­dent­ly de­vel­oped, help­ful drug off the mar­ket does not ben­e­fit the pub­lic." The Judge al­so clear­ly hopes fur­ther pro­ceed­ings with "en­cour­age the par­ties to each an ap­pro­pri­ate busi­ness res­o­lu­tion." As a re­sult, we think a hefty set­tle­ment is like­ly, pos­si­bly to the tune of 20%+ roy­al­ties to Am­gen. As a re­sult, we are rais­ing our price tar­get to $165.
If it does go to an ap­peals court, Biren Amin at Jef­feries doesn't like the odds for Sanofi/Re­gen­eron.
Re­call in Ju­ly, we wrote about AMGN's fil­ing an ap­peal case WBIP v. Kohler in­volv­ing low-emis­sion house­boat gen­er­a­tors in which the Ap­peals Court va­cat­ed the judg­ment of the Dis­trict Court deny­ing WBIP a per­ma­nent in­junc­tion. In this case, the Dis­trict Court felt that a PI would de­prive the con­sum­ing pub­lic "a po­ten­tial­ly life-sav­ing prod­uct." The Ap­peals Court ar­gued that the pub­lic in­ter­est ar­gu­ment alone was not suf­fi­cient to de­ny a PI for a life-sav­ing good and specif­i­cal­ly cit­ed phar­ma­ceu­ti­cal drugs as an ex­am­ple in its rul­ing. If the Ap­peals Court is con­sis­tent with the WBIP v. Kohler rul­ing, it would mean a low like­li­hood that an ap­peal will be grant­ed.