Anato­my of a $9B buy­out: Cel­gene's quick turn from Juno's close col­lab­o­ra­tor to new own­er
Hans Bish­op
It turns out that Au­gust 28 was a red let­ter day for more than Kite or Gilead $GILD, which grabbed the in­dus­try's at­ten­tion with their an­nounced buy­out deal for $12 bil­lion in cash. The same day as the head­lines hit, Juno CEO Hans Bish­op and CFO Steven Harr had a lit­tle chat about their up­com­ing meet­ing with some of the lead­ers at Cel­gene $CELG, a close part­ner that owned right at 10% of its shares.
Maybe some strate­gic op­tions would be dis­cussed, they thought. Maybe Mor­gan Stan­ley ought to get roped in — just in case.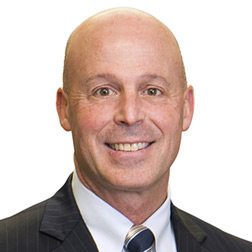 Mark Alles
A lit­tle more than three weeks lat­er, Juno ex­plained in an SEC fil­ing, Bish­op and Harr got to­geth­er with Cel­gene CEO Mark Alles and chief deal­mak­er George Golumbes­ki. Maybe, sug­gest­ed Alles and Golumbes­ki, they might want to talk about a buy­out.
No num­bers were dis­cussed.
So Bish­op took that to the board a few days lat­er. But they had more to dis­cuss than Cel­gene's over­ture. Dur­ing Sep­tem­ber, they had al­so been con­tact­ed by an­oth­er com­pa­ny that was in­ter­est­ed in part­ner­ing with Juno on its new­ly emerg­ing BC­MA pro­gram, which Cel­gene — al­ready part­nered with blue­bird on BC­MA — hadn't tied up.
Par­ty A, it turned out, was al­so ready to ex­pand its dis­cus­sions from a part­ner­ship in­to a broad­er strate­gic trans­ac­tion. And on Oc­to­ber 5, Juno had the mak­ings of an auc­tion, even though its ex­ecs would lat­er say specif­i­cal­ly that no auc­tion was un­der­way.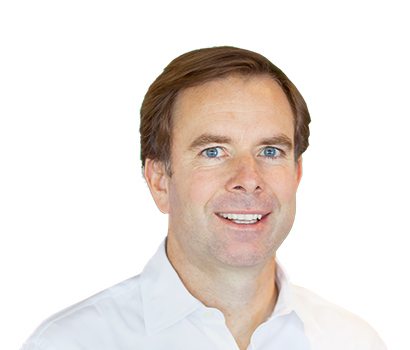 Steven Harr
A month lat­er, Par­ty A came by for a tour and a chat about its in­ter­est in BC­MA, again sug­gest­ing a will­ing­ness to en­ter in­to M&A talks. And a few days af­ter that, their strate­gic com­mit­tee asked Cel­gene and Par­ty A to get down to brass tacks, and start talk­ing about what kind of val­u­a­tion they were giv­ing Juno.
Alles got the bid­ding start­ed on No­vem­ber 16, float­ing an $80 per share of­fer­ing but sig­nal­ing they could go high­er. The Juno board agreed that $80 wasn't enough to war­rant the launch of a due dili­gence ef­fort.
Alles balked at that, not want­i­ng to go past $80 ahead of due dili­gence, and he and Bish­op agreed to get to­geth­er at ASH for a chat.
On No­vem­ber 22, Par­ty A was still in­ter­est­ed, but hadn't men­tioned a fig­ure. I'll take this next part of the ne­go­ti­a­tions straight from the SEC docs:
Mr. Bish­op re­spond­ed that Juno was not con­duct­ing an auc­tion process, but that an­oth­er par­ty was in­ter­est­ed in po­ten­tial­ly pur­su­ing an ac­qui­si­tion trans­ac­tion for Juno.
On De­cem­ber 5 Par­ty A tried to turn the con­ver­sa­tion back to a BC­MA part­ner­ship, but Harr made it clear that that wasn't go­ing any­where. Par­ty A said it was still in­ter­est­ed in a broad­er trans­ac­tion.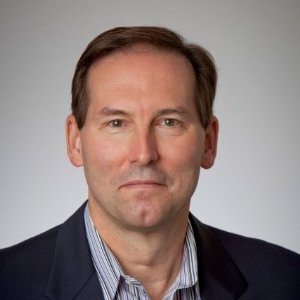 George Golumbes­ki
Then, on a snowy win­ter day on De­cem­ber 10, Alles and Golumbes­ki met with Bish­op and Harr in At­lanta dur­ing ASH. A board meet­ing was com­ing up at Cel­gene, Alles told them, where they would be dis­cussing CAR-T. What kind of num­ber did they have in mind to get buy­out talks se­ri­ous­ly on track and due dili­gence un­der­way?
The an­swer, it turned out a few days lat­er, was $86 a share. That was good enough to get Cel­gene to the bar­gain­ing ta­ble for a close­up of Juno's in­side work­ings, and af­ter telling Par­ty A it was time to make an of­fer if it was in­ter­est­ed, Par­ty A took a hike on De­cem­ber 21. From the fil­ing:
On De­cem­ber 21, 2017, Par­ty A in­formed Dr. Harr that it was not in­ter­est­ed in a BC­MA part­ner­ship or ac­qui­si­tion of Juno at this time. Dr. Harr in­formed the Strate­gic Com­mit­tee of this out­come on the same day.
Per­haps not co­in­ci­den­tal­ly, that was the same day J&J an­nounced a $350 mil­lion cash deal to part­ner with Chi­na's Leg­end on their BC­MA CAR-T pro­gram.
That left Cel­gene alone at the bar­gain­ing ta­ble, pur­su­ing talks where Golumbes­ki had iden­ti­fied 4 key ar­eas of in­ter­est: "1) Juno's BC­MA pro­gram; (2) JCAR017 (now al­so known as liso-cel); (3) Juno's pro­ject­ed cost of goods; and (4) the pro­ject­ed val­ue of Juno's in­fringe­ment law­suit against Kite Phar­ma."
The talks went on in­to ear­ly Jan­u­ary, with Bish­op get­ting a $20 mil­lion com­mit­ment from Cel­gene for a bonus pool for Juno staffers which he would per­son­al­ly di­rect.
On Jan­u­ary 16, the Wall Street Jour­nal nailed the talks, and Juno's shares shot up. But then Cel­gene tried to in­tro­duce the idea of a buy­out price tied to con­tin­gent val­ue rights for a mile­stones.
Juno was not in­ter­est­ed in a CVR deal.
Three days lat­er, Juno sug­gest­ed that Cel­gene might want to of­fer $88 a share. Alles came back with $87. And with no oth­er po­ten­tial buy­er mak­ing a bid, that's what the deal closed at.