An­nex­on grabs $75M to pay for push in­to PhII stud­ies for C1q drugs
Ricky Sun
Back when Bain's Ricky Sun worked at Bio­gen, he gained a deep ap­pre­ci­a­tion for the role of the clas­si­cal com­ple­ment path­way in neu­rode­gen­er­a­tion. And now he's put that ed­u­ca­tion to work, help­ing steer a syn­di­cate of in­vestors who are mak­ing a $75 mil­lion bet on An­nex­on's work in the field.
"They know com­ple­ment well," says Sun, a part­ner at Bain Cap­i­tal Life Sci­ences, which will add this ven­ture in its "in­flec­tion cap­i­tal" buck­et of in­vest­ments.
The C round will fund An­nex­on's on­go­ing clin­i­cal work for its two lead drugs — ANX005, with a fo­cus on au­toim­mune dis­eases and neu­rode­gen­er­a­tion, and ANX007, an in­trav­it­re­al drug for oph­thal­mol­o­gy. Both are in Phase Ib stud­ies.
Sur­vey­or Cap­i­tal and Adage Cap­i­tal Part­ners al­so jumped in along­side NEA, Black­stone Life Sci­ences, No­var­tis Ven­ture Fund and Sat­ter In­vest­ment Man­age­ment. That line­up may add to ex­pec­ta­tions that An­nex­on is look­ing to an IPO, but CEO Doug Love won't go past the usu­al niceties about op­tion­al­i­ty at this point.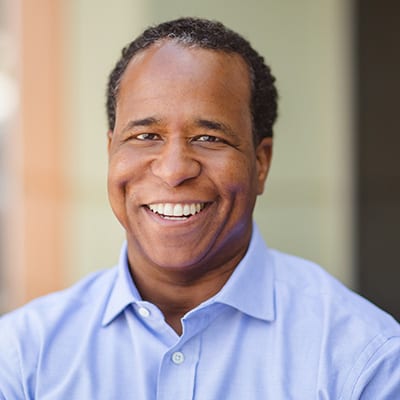 Doug Love
Right now, Love tells me, the fo­cus is on prep­ping for the mid-stage work that has to be done, with the new fund­ing cov­er­ing this next big clin­i­cal cam­paign. Ex­act­ly what they plan to test their drugs for has yet to be de­ter­mined, the Elan vet added, but Hunt­ing­ton's dis­ease is still on the list.
The work at An­nex­on re­volves around the ear­ly in­sights that the late Ben Bar­res, who fin­ished his ca­reer at Stan­ford, made on the role of the pro­tein C1q, which ini­ti­ates the clas­si­cal com­ple­ment cas­cade. That pro­tein ac­cu­mu­lates at a rapid rate as peo­ple age, clus­ter­ing around synaps­es and of­fer­ing a key tar­get for neu­rode­gen­er­a­tion.
True North had a C1q pro­gram be­fore Biover­a­tiv bought it up, where it's con­tin­u­ing to be worked on. Cu­ri­ous­ly, though, while there's been a sig­nif­i­cant amount of added aca­d­e­m­ic re­search on C1q over the past year, there's still rel­a­tive­ly lit­tle biotech work on­go­ing in the field.
Love says he ex­pects that to change, look­ing for some ri­vals to get in the game. In the mean­time, he's push­ing fast in­to Phase II.