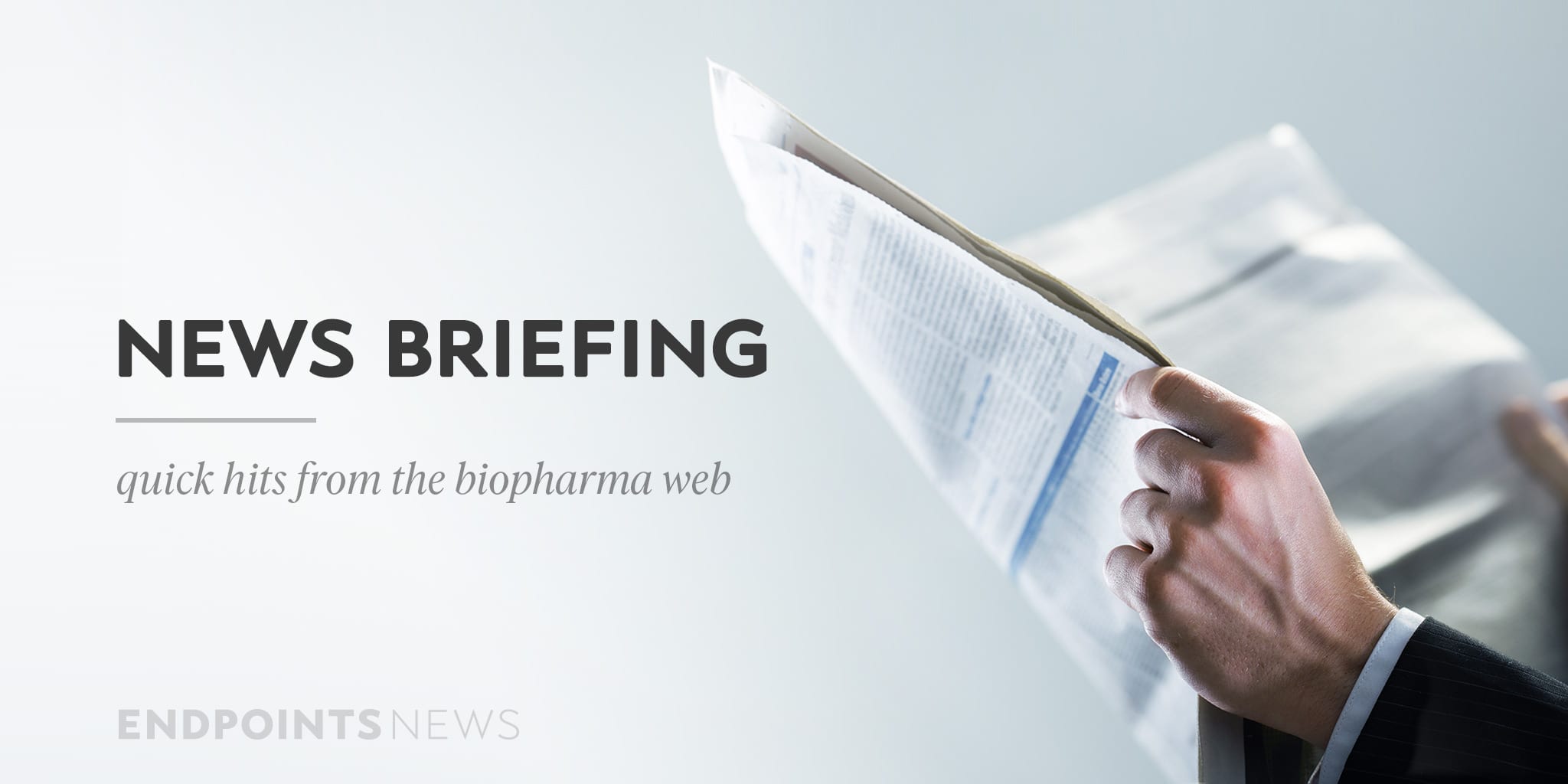 An­nex­on shares fall 33% af­ter pa­tients drop out of Hunt­ing­ton's tri­al; Two Chi­nese biotechs net mod­est fi­nanc­ing rounds
An­nex­on has some dis­ap­point­ing news, and it is ev­i­dent at the Nas­daq.
An­nex­on, which went pub­lic back in 2020, had its share price $AN­NX tum­ble more than 30% down to $7.30 on Wednes­day af­ter sev­er­al pa­tients dis­con­tin­ued treat­ment in a Phase II clin­i­cal tri­al for Hunt­ing­ton's dis­ease.
The drug can­di­date, ANX005, is a C1q block­er that was be­ing de­signed and test­ed to dis­rupt Hunt­ing­ton's dis­ease. And while An­nex­on claimed the drug had shown im­prove­ment in more than half of pa­tients af­ter six months, five pa­tients with­drew from the treat­ment — three due to a drug-re­lat­ed ad­verse event, two of which were con­sid­ered se­ri­ous ad­verse events, in­clud­ing sys­temic lu­pus ery­the­mato­sus and id­io­path­ic pneu­moni­tis. An­nex­on said that af­ter post-study drug dis­con­tin­u­a­tion, one pa­tient had symp­toms re­solved and the oth­er pa­tient sta­bi­lized.
While no deaths were re­port­ed, An­nex­on con­firmed that the tri­al re­mains on­go­ing and it ex­pects to have full da­ta by the end of Q2 this year.
Ac­cro Bio­science rais­es $50M+ in Se­ries B round
Ac­cro Bio­science an­nounced yes­ter­day that it has raised over $50 mil­lion in an over­sub­scribed Se­ries B round. The fi­nanc­ing was led by Hong­tai Aplus, along with par­tic­i­pa­tion from South Chi­na Ven­ture Cap­i­tal, Shen­zhen Cap­i­tal Group, Suzhou Oriza Hold­ings and oth­er un­named in­vestors.
The Chi­nese biotech, found­ed in 2017, start­ed out with a Se­ries A from Morn­ing­side Ven­tures and fo­cus­es its re­search on reg­u­lat­ed cell death, lead­ing to em­phases on in­flam­ma­to­ry and au­toim­mune dis­eases along­side can­cer as its main in­di­ca­tions.
Ac­cro co-founder and CEO Xi­ao­hu Zhang ex­pressed op­ti­mism in a pre­pared state­ment, say­ing "we are very pleased with the sup­port and con­fi­dence of our cur­rent and new in­vestors."
Atom Bio­science rais­es $45 mil­lion in Se­ries C for hy­pe­r­uricemia and gout clin­i­cal tri­al
Chi­nese in­flam­ma­to­ry and meta­bol­ic dis­ease biotech Atom Bio­science closed $45 mil­lion in a Se­ries C round to push its lead can­di­date in­to Phase III.
The Se­ries C, led by Xi­cheng Jin­rui Eq­ui­ty In­vest­ment Fund and Shen­Zhen GT­JA In­vest­ment Group, will push ABP-671 in­to a Phase III clin­i­cal tri­al for hy­pe­r­uricemia and gout. Some of the raise will al­so go in­to pre­clin­i­cal and clin­i­cal de­vel­op­ment of oth­er drugs in Atom's pipeline.
This is Atom's biggest cash in­fu­sion to date since its found­ing in 2012, and the round brings the biotech's to­tal fi­nanc­ing to $87 mil­lion.
Aside from Atom's lead can­di­date, the biotech has a can­di­date for NASH in pre­clin­i­cal stud­ies along­side three can­di­dates for gas­tric, colon and breast can­cer.
Japan­ese biotech en­ters col­lab­o­ra­tion and li­cens­ing deal with Roche, Genen­tech
Japan pep­tide biotech PRISM Bi­o­Lab an­nounced in a state­ment last night that it has en­tered in­to a re­search col­lab­o­ra­tion and li­cens­ing agree­ment with Roche and Genen­tech.
While de­tails on the deal are still some­what scarce, PRISM will give Roche and Genen­tech ac­cess to its li­brary of pep­tide mimet­ic small mol­e­cules for the biotechs to screen against spe­cif­ic tar­gets. Up­on iden­ti­fi­ca­tion of hit com­pounds, Roche and Genen­tech may elect to fur­ther de­vel­op and com­mer­cial­ize the com­pounds.
PRISM Bi­o­Lab is el­i­gi­ble to re­ceive an up­front pay­ment, suc­cess-based mile­stone pay­ments and roy­al­ties on fu­ture net sales, but those de­tails re­main out of view for now.