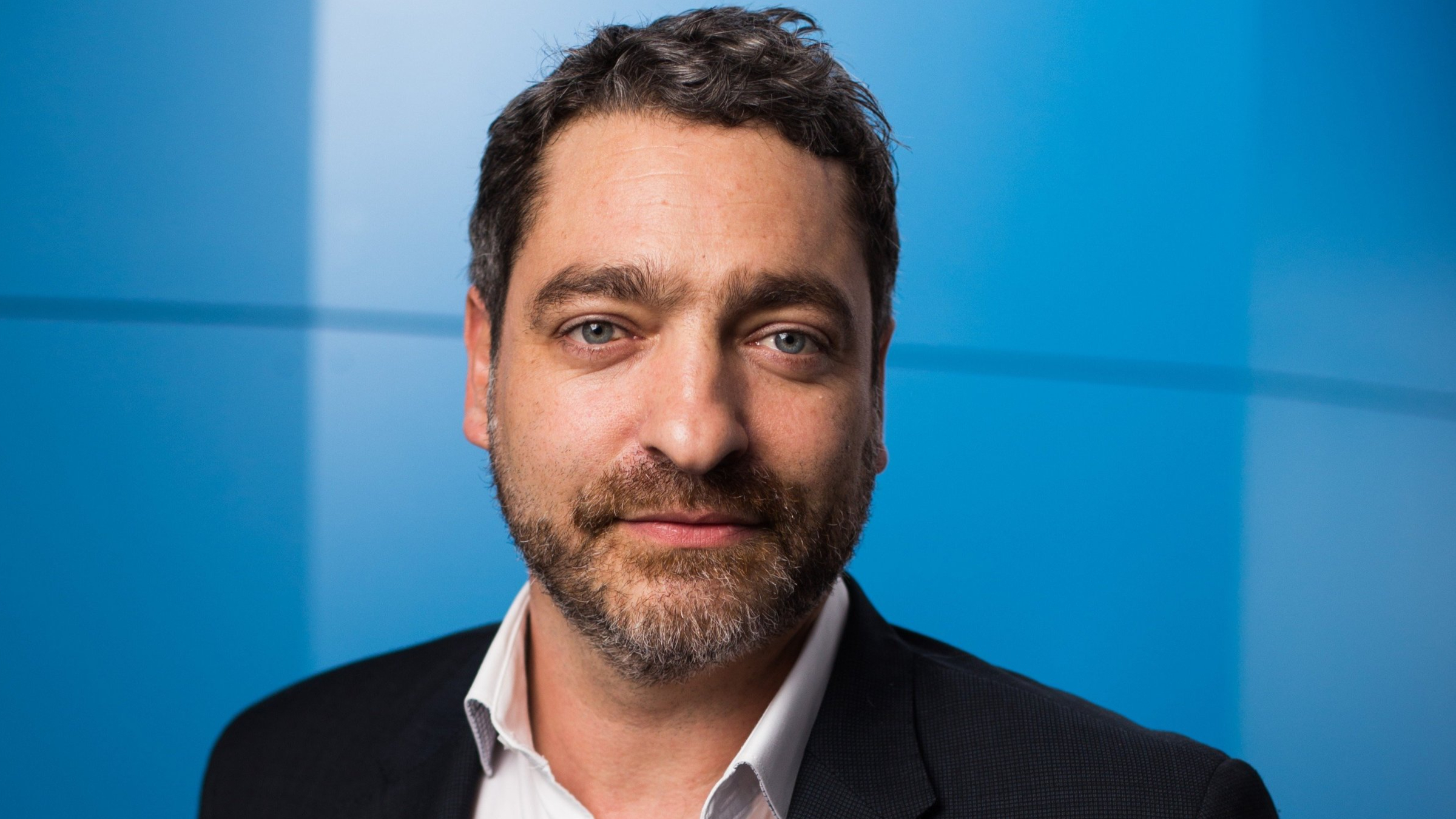 Laurent Levy, Nanobiotix co-founder and CEO (via Nanobiotix)
UP­DAT­ED: An­oth­er biotech that went pub­lic in pan­dem­ic boom aims to weath­er the bear mar­ket through R&D cut­backs
The bear mar­ket is show­ing no signs of let­ting up, with a French biotech that IPO'ed dur­ing the pan­dem­ic boom feel­ing the heat.
Nanobi­otix, a French biotech fo­cus­ing on new treat­ments for can­cer, is cut­ting back on pre­clin­i­cal re­search and amend­ing some of its on­go­ing stud­ies to stay afloat, the com­pa­ny said in its first quar­ter re­port late Wednes­day night. The cuts are aimed at pri­or­i­tiz­ing its lead pro­gram for ad­vanced head and neck squa­mous cell car­ci­no­ma, Nanobi­otix said.
Though the com­pa­ny re­port­ed it was "re­duc­ing satel­lite of­fice fa­cil­i­ties," a Nanobi­otix spokesper­son told End­points News this in­volves mov­ing hy­brid em­ploy­ees to ful­ly re­mote rather than lay­ing off staff.
"As we con­tin­ue to see un­prece­dent­ed de­te­ri­o­ra­tion in the cap­i­tal mar­kets, we are tak­ing proac­tive steps to ad­just our cost struc­ture, re­duce spend, and fo­cus our op­er­a­tional ac­tiv­i­ties on build­ing a head and neck fran­chise," chair­man Lau­rent Levy said in a state­ment.
In­vestors ap­peared some­what dis­turbed by the news, as shares $NBTX were down more than 8% in ear­ly Thurs­day trad­ing.
Nanobi­otix is at­tempt­ing to get its lead pro­gram, dubbed NBTXR3 and ac­ti­vat­ed with ra­dio­ther­a­py, in front of reg­u­la­tors rel­a­tive­ly soon. FDA has said it would con­sid­er an ac­cel­er­at­ed ap­proval for the can­di­date, per the biotech's re­count­ing, and Nanobi­otix says it will sub­mit a po­ten­tial pro­to­col and sta­tis­ti­cal analy­sis plan in the first quar­ter next year.
There are a cou­ple of steps Nanobi­otix is plan­ning to en­sure it can make the most of its head and neck can­cer drug. First and fore­most, ex­ecs are re­duc­ing the amount of pre­clin­i­cal and dis­cov­ery work they ex­pect to con­duct, as well as adapt­ing their man­u­fac­tur­ing in­fra­struc­ture to match the re­duced out­put.
Then there are what Nanobi­otix is call­ing the satel­lite of­fice re­duc­tions. The com­pa­ny spokesper­son did not spec­i­fy known how many of­fices Nanoio­bitx us­es, and now won't be us­ing, nor how many em­ploy­ees work at these fa­cil­i­ties.
Last­ly, the biotech is amend­ing an on­go­ing clin­i­cal tri­al for NBTXR3, short­en­ing the fol­low-up time from 24 to 12 months. Re­searchers are study­ing whether the drug in el­der­ly head and neck squa­mous cell car­ci­no­ma pa­tients who are in­el­i­gi­ble for cis­platin ther­a­py, with fi­nal study da­ta ex­pect­ed in the mid­dle of next year.
All the moves rep­re­sent a sig­nif­i­cant shift for a biotech that went pub­lic dur­ing the Covid-19 pan­dem­ic boom, pulling in $99 mil­lion in a De­cem­ber 2020 IPO. As of Thurs­day's open­ing price of $5.33 per share, the biotech's stock is down rough­ly 60% from its de­but price of $13.50. And like many oth­er com­pa­nies suf­fer­ing the bear mar­ket this year, Nanobi­otix is down a hefty amount since Jan­u­ary: more than 37% in the red for 2022.
This ar­ti­cle has been up­dat­ed to in­clude com­ment from a Nanobi­otix spokesper­son.