An­oth­er blow to NASH, dis­ap­point­ing tri­al re­sults spell end for dark­horse play­er Al­bireo
An­oth­er NASH pro­gram is head­ed to the scrap heap.
Al­bireo $AL­BO, a Boston biotech that took an un­con­ven­tion­al route to treat­ing the fat­ty liv­er dis­ease, an­nounced yes­ter­day that they were end­ing NASH de­vel­op­ment af­ter they re­ceived dis­ap­point­ing re­sults from a Phase II study. Just last week CEO Ron Coop­er, on their Q2 call, talked up their off­beat ap­proach and the po­ten­tial for their lead mol­e­cule to be used in com­bi­na­tion with agents now in de­vel­op­ment at oth­er coun­tries.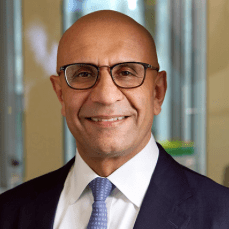 Ron Coop­er
On Tues­day, he em­pha­sized that Al­bireo's in­vest­ment in the pro­gram was min­i­mal.
"We want­ed to in­ves­ti­gate the po­ten­tial of elo­bix­i­bat in NASH and al­lo­cat­ed min­i­mal re­sources to an ex­plorato­ry Phase 2 study," Coop­er said in a state­ment. "Based on the re­sults of this study, we have made the de­ci­sion not to pur­sue fur­ther de­vel­op­ment of elo­bix­i­bat in NASH."
Com­pared to the stock-melt­ing hits com­pa­nies such as Gen­Fit have tak­en af­ter their tri­al fail­ures, Al­bireo emerges from their NASH ex­plo­ration rel­a­tive­ly un­scathed. Their lead pro­grams are in oth­er liv­er con­di­tions, bile atre­sia and PF­IC, and the com­pa­ny took on­ly a 4.85% hit on the news, drop­ping from $27.01 to $25.70.
Still, the failed pro­gram is an­oth­er blow to a field that has seen lit­tle but fail­ure since JP Mor­gan 2019, when mul­ti­ple com­pa­nies seemed poised to break in­to a mar­ket es­ti­mat­ed to have mil­lions of pa­tients and room for mul­ti­ple mega-block­busters. Since then Gilead, Gen­Fit and a se­ries of small­er biotechs have seen ma­jor tri­al fail­ures. And, af­ter the FDA sur­pris­ing­ly re­ject­ed an In­ter­cept drug that showed mixed re­sults in Phase III, de­vel­op­ers have been left in lim­bo about what the bar for ef­fi­ca­cy will be.
Odd­ly enough, Al­bireo ac­tu­al­ly hit the pri­ma­ry end­point on their study. Coop­er in­sist­ed that he saw the dis­ease, large­ly dri­ven by obe­si­ty and sim­i­lar health fac­tors, as fun­da­men­tal­ly a car­dio­vas­cu­lar ail­ment.
So un­like In­ter­cept, Gen­fit and the rest of the biotechs that fo­cused on fi­bro­sis and NASH res­o­lu­tion, Al­bireo set up a tri­al de­signed to prove their lead drug, elo­bix­i­bat, could im­prove pa­tients' cho­les­terol and show "proof-of-con­cept" on liv­er-spe­cif­ic end­points, such as liv­er fat and func­tion. If so, it could be used in tan­dem with oth­er fu­ture NASH drugs, as re­searchers in­creas­ing­ly turn to com­bi­na­tion ther­a­pies for the dis­ease.
Ul­ti­mate­ly, though, elo­bix­i­bat could do on­ly the for­mer. In the 47-per­son study, pa­tients on the treat­ment arm saw their cho­les­terol fall al­most twice as much as pa­tients on the place­bo arm (-20.5 mg/dL vs -11.1 mg/dL), but there was lit­tle to no change in liv­er end­points. Liv­er fat fell by 2.6% for the treat­ment arm, as mea­sured by MRI, and there was "no mean­ing­ful change" in lev­els of ala­nine amino­trans­ferase, a liv­er en­zyme com­mon­ly used to mea­sure func­tion.