An­oth­er mega-start­up: Chi­na in­vestors back TCR2's $125M cash round to fu­el a pre­clin­i­cal as­sault on sol­id tu­mors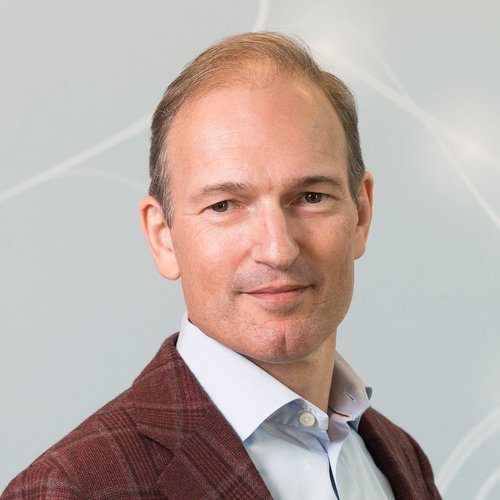 Gar­ry Men­zel
In yet an­oth­er dis­play of biotech's bold fundrais­ing en­vi­ron­ment right now, a Cam­bridge, MA-based start­up with a hand­ful of pre­clin­i­cal can­cer drugs in its pipeline has scored a $125 mil­lion mega-round — with all of the cash in the bank.
TCR2 Ther­a­peu­tics tells me they want­ed flex­i­bil­i­ty to pur­sue "mul­ti­ple pro­grams in mul­ti­ple for­mats," which re­quires a sig­nif­i­cant amount of cash on hand. When peo­ple get hyped about mega-rounds, sober­ing re­al­ists will al­ways point out how mega-rounds are usu­al­ly tranched. That means the cash is gat­ed, and ac­cess to that cash is de­pen­dent on the start­up meet­ing cer­tain mile­stones.
This arrange­ment pro­vides some pro­tec­tion for cau­tious in­vestors, and is com­mon­place con­sid­er­ing this in­dus­try's fail­ure rate. In­vestors in this case, how­ev­er, ap­pear to have thrown that cau­tion to the wind, bank­ing on TCR2's abil­i­ty to pro­vide a re­turn one way or an­oth­er.
"All the mon­ey ar­rives in the bank on day one," said Gar­ry Men­zel, CEO at TCR2.
How did the com­pa­ny get so much cash to play with? In part, they tapped flush in­vestor groups in Chi­na, one com­po­nent of a an in­creas­ing­ly pop­u­lar strate­gic move to fo­cus heav­i­ly in that mar­ket.
"There's so much ac­tiv­i­ty in Chi­na right now," Men­zel said. "There's a tremen­dous amount of clin­i­cal ex­pe­ri­ence, good man­u­fac­tur­ing ca­pa­bil­i­ties, and it's a big mar­ket."
The mega-round was co-led by Shang­hai-based 6 Di­men­sions Cap­i­tal and Dal­las-based Cu­ra­tive Ven­tures. A long (long) list of new in­vestors and ex­ist­ing in­vestors joined in, in­clud­ing MPM Cap­i­tal (a ma­jor in­vestor in the on­col­o­gy space). Check out the com­pa­ny's press re­lease for the full run­down.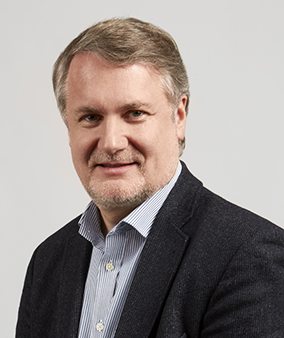 Patrick Baeuer­le
What has these in­vestors so jazzed? TCR2 thinks it can lever­age the com­pa­ny's un­der­stand­ing of the T cell re­cep­tor struc­ture to im­prove on how the body's can­cer-fight­ing cells re­spond to dis­ease. The hope is to break down bar­ri­ers that have lim­it­ed ef­fi­ca­cy, ex­tend­ing im­muno-on­col­o­gy's range in­to sol­id tu­mors.
The com­pa­ny was found­ed in 2015 by can­cer im­mu­nol­o­gist Patrick Baeuer­le, man­ag­ing di­rec­tor of MPM Cap­i­tal. You might rec­og­nize Baeuer­le as the for­mer CSO of Mi­cromet, which used an an­ti­body to redi­rect killer T cells to de­stroy tu­mor cells. Am­gen went on to ac­quire Mi­cromet in 2012 in a deal val­ued at $1 bil­lion-plus, bring­ing Baeuer­le on board to Am­gen to con­tin­ue work­ing on Blin­cy­to, an an­ti­body-based leukemia drug.
Now Baeuer­le sits on the board of TCR2, a com­pa­ny that wants to take im­muno-on­col­o­gy far past where CAR-Ts can go.
"There's a lot of ex­cite­ment around CAR-T, and a lot of com­pa­nies in that space," Men­zel said. "But CAR-T ran in­to a brick wall with sol­id tu­mors. There's just been no ac­tiv­i­ty there."
TCR² takes its name from T cell re­cep­tors (TCR), mol­e­cules on the sur­faces of im­mune cells that rec­og­nize a spe­cif­ic mol­e­c­u­lar tar­get, or anti­gen, and fo­cus an im­mune at­tack on cells with that tar­get. But CAR-T on­ly taps a part of a TCR's full struc­ture.
"You can think of CAR-T as a piece of the TCR," Men­zel said. "TCR has six sub­units, and CAR-T is one."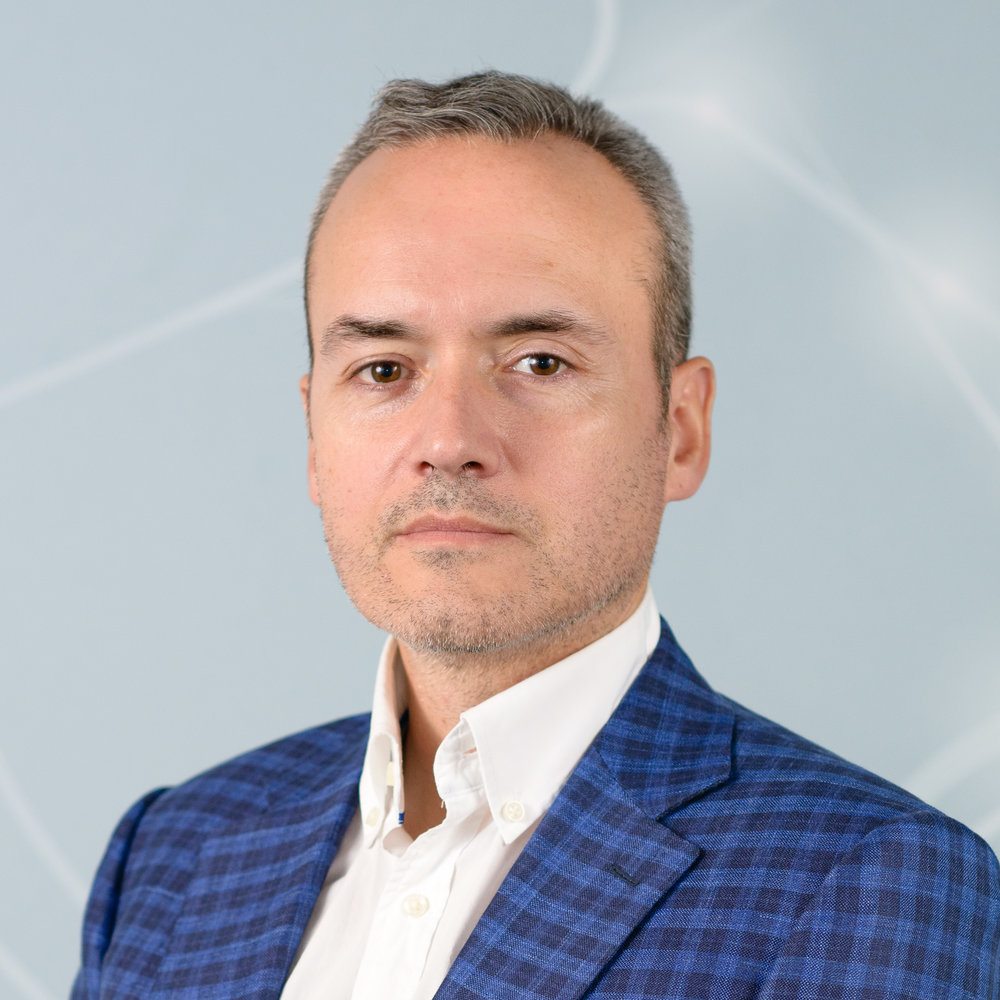 Al­fon­so Quin­tás Car­dama
TCR² hopes to find a way to em­ploy the full TCR — a goal that com­pa­nies like blue­bird bio, Kite (Gilead), and GSK all have their eye on. But TCR²'s CMO Al­fon­so Quin­tás Car­dama says the start­up has a game-chang­ing dif­fer­en­tia­tor. "We are ag­nos­tic to HLA. That's the ad­van­tage of our plat­form over any oth­er TCR plat­form that re­quires spe­cif­ic HLA geno­typ­ing."
TCR² has four pro­grams in the pipeline, all of which are tar­get­ing can­cers. Its lead in­ves­ti­ga­tion­al drug is called TC-210, a pre­clin­i­cal sol­id tu­mor ther­a­py that tar­gets mesothe­lin, an anti­gen present in sev­er­al types of can­cer. The com­pa­ny is hop­ing that drug can be used against ovar­i­an can­cer, mesothe­lioma, cholan­gio­car­ci­no­ma, and non-small cell lung can­cer (NSCLC).
Its sec­ond pro­gram is ba­si­cal­ly TC-210 with a PD1 switch at­tached, which the com­pa­ny hopes will make the ther­a­py more ef­fec­tive in lung can­cer pa­tients.
Its re­main­ing two pro­grams are still very ear­ly in their de­vel­op­ment, in ei­ther lead op­ti­miza­tion or dis­cov­ery stage. And TCR² isn't say­ing much about ei­ther pro­gram, ex­cept that one is called Pro­gram X and the oth­er will take on blood can­cers.
Men­zel said the mas­sive Se­ries B round will like­ly take two pro­grams to proof-of-con­cept by 2021 and fi­nance an ex­pan­sion of the plat­form. TCR² plans to dou­ble its staff over the next year — from 30 to rough­ly 60 em­ploy­ees — all of whom will be work­ing out of a brand new fa­cil­i­ty in the heart of Kendall Square.
"You'll see us grow­ing quite rapid­ly over the next year," Men­zel says.
With $125 mil­lion in the bank, we wouldn't ex­pect any less.