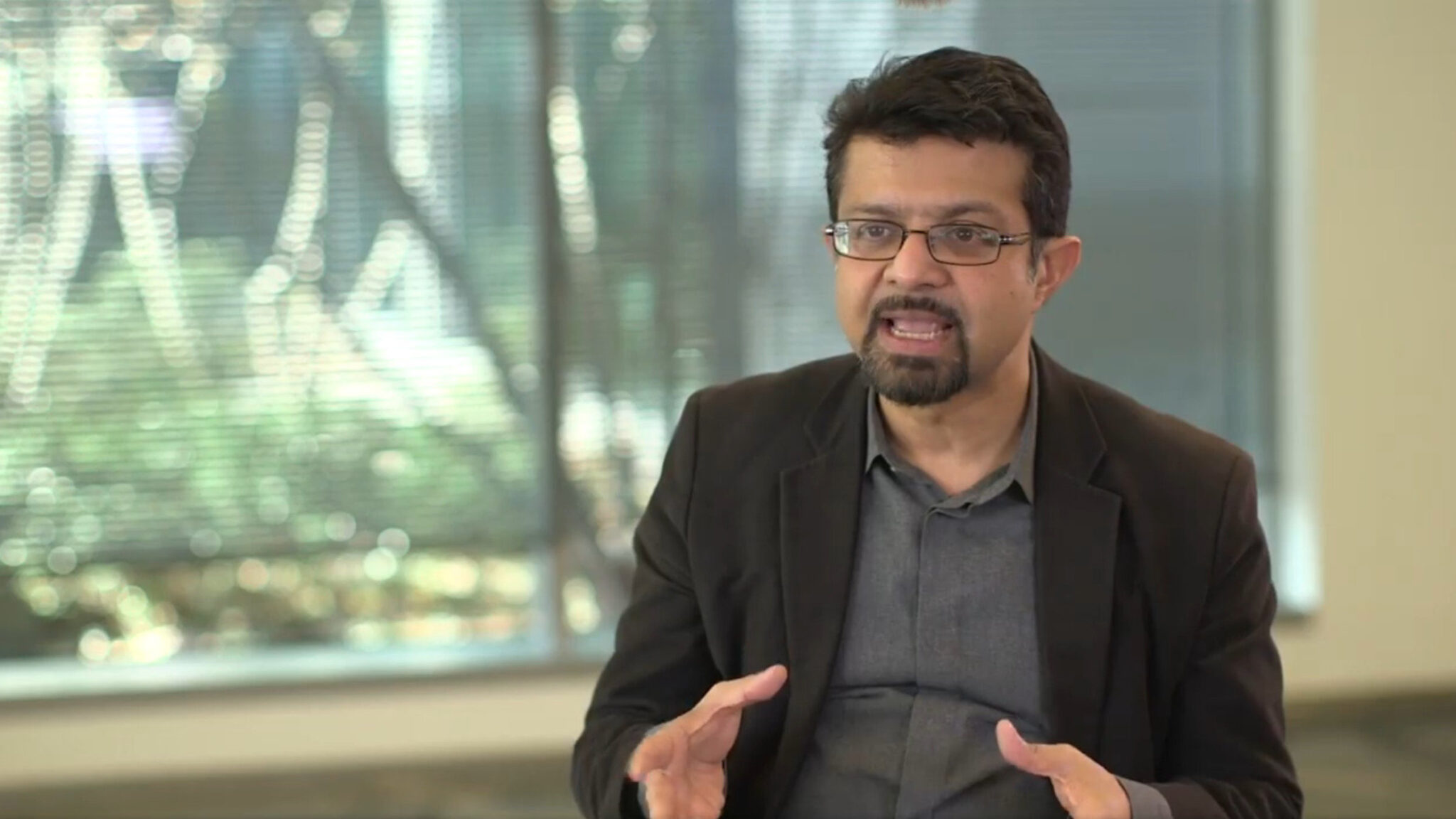 Anirvan Ghosh, Unity Biotechnology CEO (Biogen via Facebook)
An­oth­er mi­cro­cap biotech plots ma­jor job cuts as in­dus­try sharp­ens its axe amid slow­down
Amid biotech's ug­ly start to the year, you can bare­ly throw a stone with­out hit­ting a bad head­line. Now, an­oth­er mi­cro­cap firm is gut­ting its work­force to help keep the lights on.
Uni­ty Biotech­nol­o­gy will cut its work­force by 50% as it looks to pave its cash run­way out to 2023 with mid-stage da­ta on its lead eye drug still in the wind, the com­pa­ny said Thurs­day.
The cuts will pri­mar­i­ly hit the biotech's Dis­cov­ery Re­search unit and will amount in to­tal to 34 jobs sliced away, Uni­ty said.
In a state­ment, CEO Anir­van Ghosh lament­ed the fir­ings while say­ing they were ul­ti­mate­ly in the best in­ter­est of the com­pa­ny's fu­ture:
It was a dif­fi­cult but pru­dent de­ci­sion to align our re­sources around our oph­thal­mol­o­gy pro­grams and I be­lieve this sharp­ened fo­cus will pro­pel us for­ward to key mile­stones, in­clud­ing Phase 2 da­ta in­flec­tion points this year.
Uni­ty is ex­pect­ing two Phase II read­outs for lead drug UBX1325 in di­a­bet­ic mac­u­lar ede­ma and wet age-re­lat­ed mac­u­lar de­gen­er­a­tion by the end of the year, and the cash sav­ings from these cuts are ex­pect­ed to help it cross the fin­ish line. Uni­ty said the re­sults from those two stud­ies "could rep­re­sent a trans­for­ma­tive ther­a­peu­tic op­tion for pa­tients," but they can't de­ter­mine that with­out the fund­ing to fin­ish them.
Shares of $UBX, al­ready well in mi­cro­cap range, were down around 10% by the clos­ing bell.
Uni­ty's un­for­tu­nate af­ter­noon comes amid a gen­er­al slow­down in small-to-mid cap biotech, with a grow­ing slate of mi­crofirms dump­ing staff as the pub­lic mar­kets turn sour.
Just this week, small cell ther­a­py play­er Gami­da an­nounced plans to ter­mi­nate 10% of its staff as part of an ef­fort to ex­tend its cash run­way for a planned fil­ing for cell ther­a­py omidu­bi­cel with the FDA. Gami­da is plan­ning to file a full sub­mis­sion for omidu­bi­cel, a next-gen­er­a­tion stem cell trans­plant prod­uct be­ing stud­ied in pa­tients with cer­tain blood can­cers, some­time in the first half of this year, the com­pa­ny said.
But hir­ing cuts haven't been the on­ly trou­bling trend — biotech com­pa­nies in in­creas­ing num­bers have start­ed walk­ing on drug part­ner­ships in ef­forts to re­duce their own costs. For now, most of these cuts are hit­ting the in­dus­try's small­est play­ers, but does that mean we'll start see­ing the same at pro­gres­sive­ly larg­er firms if the bad sen­ti­ment con­tin­ues? We'll have to wait and see.