An­oth­er old, cheap gener­ic is be­ing prepped for an FDA ap­pli­ca­tion — made over in­to a 'new' drug for AD­HD and nar­colep­sy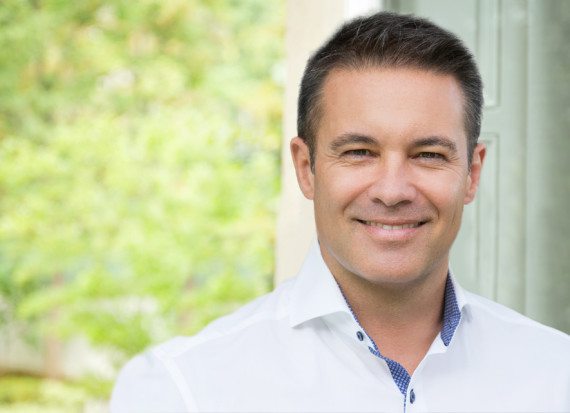 Alex Zwyer
Can an old, cheap gener­ic obe­si­ty drug pulled years ago from the US mar­ket be tweaked and made over in­to a brand new ther­a­peu­tic able to com­pete for a share of the multi­bil­lion-dol­lar AD­HD mar­ket?
NLS Phar­ma aims to find that out.
Mazin­dol was first de­vel­oped way back in the 1960s by San­doz as an im­me­di­ate-re­lease obe­si­ty drug de­signed to shed pounds fast. A lit­tle less than a decade ago, the FDA de­ter­mined that while the ther­a­py — sold as Sanorex — had been pulled from the US mar­ket, it wasn't due to safe­ty or ef­fi­ca­cy rea­sons, leav­ing it wide open to a gener­ic ap­pli­ca­tion from a dis­count sup­pli­er.
But now Swiss biotech NLS says it has tweaked the ag­ing gener­ic with a con­trolled re­lease for­mu­la­tion and has gath­ered promis­ing mid-stage da­ta to show how it can work as an al­ter­na­tive to the am­phet­a­mines used in cur­rent­ly mar­ket­ed AD­HD drugs.
Gre­go­ry Mat­ting­ly, an NLS study in­ves­ti­ga­tor, told Reuters that in a Phase II with 85 pa­tients the drug re­duced symp­toms of AD­HD by more than half, much bet­ter than the 15.8% rate of pa­tients in the place­bo arm.
NLS got its IND ap­proved for this drug — which acts like the brain chem­i­cal orex­in and is now dubbed NLS-1 — by the FDA last year, say­ing that it al­so had plans to de­vel­op the ther­a­py for rare cas­es of nar­colep­sy. And on Ju­ly 11, the biotech an­nounced that the FDA had fol­lowed up with an or­phan drug des­ig­na­tion for mazin­dol, which pro­vides a pack­age of in­cen­tives aimed at en­cour­ag­ing the de­vel­op­ment of new drugs.
NLS has tout­ed the drug as an al­ter­na­tive to the am­phet­a­mines used in drugs like Adder­all from Shire, able to es­cape the con­trolled sub­stance reg­u­la­tions that can make it hard­er to mar­ket these ther­a­pies. It is, in its orig­i­nal form, a stim­u­lant, in­creas­ing heart rate and blood pres­sure while tamp­ing down on ap­petite.
NLS CEO Alex Zwyer isn't hid­ing just how old this drug is. In fact, he's high­light­ed it as a def­i­nite plus in the com­pa­ny's fa­vor. Zwyer not­ed in a re­lease last year:
Mazin­dol has been used off-la­bel in nar­colep­sy since the 1970's, and it is our goal to make it avail­able to all nar­colep­tic pa­tients.
NLS still has reg­is­tra­tion stud­ies to com­plete be­fore it can an­gle for an ap­proval, but if it makes the last leg of the clin­i­cal jour­ney it has the po­ten­tial to re­mind peo­ple of Marathon, which took an over­seas gener­ic, hus­tled it through an ab­bre­vi­at­ed de­vel­op­ment plan for Duchenne mus­cu­lar dy­s­tro­phy and came up with an ap­proval to sell it for $89,000. The re­sult­ing scan­dal brought Marathon's house down, and PTC Ther­a­peu­tics bought it for $140 mil­lion in cash. They're pro­ceed­ing with the launch.