An­oth­er one of Bob Langer's MIT post­docs scores a biotech deal, auc­tion­ing his start­up for up to $415M
An­oth­er one of Bob Langer's for­mer post­docs has scored a win in the biotech field.
Bryan Laulicht has struck a deal to sell a lit­tle biotech he built up to AM­AG Phar­ma­ceu­ti­cals, which likes the late-stage an­ti­co­ag­u­lant re­ver­sal agent he has been de­vel­op­ing with the team at Per­os­phere Phar­ma­ceu­ti­cals.
AM­AG is pay­ing $50 mil­lion in cash to buy the com­pa­ny while as­sum­ing $18.2 mil­lion in debt and li­a­bil­i­ties. There's $140 mil­lion in reg­u­la­to­ry mile­stones on the ta­ble, with a lump sum pay­out for an FDA ap­proval with­out a black box warn­ing as well as $40 mil­lion for an EMA OK. An­oth­er $225 mil­lion is built in for sales goals.
In ex­change, AM­AG is get­ting cira­paran­tag, which Per­os­phere says is a "next gen" agent that can swift­ly at­tach to and re­verse the big an­ti­co­ag­u­lants on the mar­ket in an emer­gency room set­ting as physi­cians work to pre­vent po­ten­tial­ly lethal bleed­ing events.
AM­AG chief William Hei­den says he's hap­py to nab the late-stage treat­ment, which he be­lieves will be a good fit for the hema­tol­ogy team mar­ket­ing Fer­a­heme.
The small mol­e­cule agent is de­signed to work with an­ti­co­ag­u­lants like Xarel­to, Eliquis, Savaysa and Lovenox.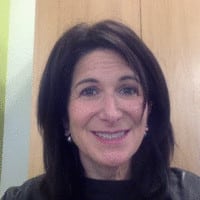 Julie Krop
MIT Pro­fes­sor Bob Langer has been a pro­lif­ic en­tre­pre­neur in and around the Cam­bridge, MA area, help­ing launch more than 30 biotechs. He has a sig­nif­i­cant piece of the eq­ui­ty in Mod­er­na and a long line­up of his for­mer stu­dents — like Bryan Laulicht — have been in­spired to start com­pa­nies of their own while work­ing in his lab.
"Bryan is a re­al­ly bright, cre­ative guy," Langer tells me via email.
"We look for­ward to work­ing with the FDA to con­firm the de­sign of our Phase 3 pro­gram, which is ex­pect­ed to in­clude a Phase 3a tri­al in healthy vol­un­teers fol­lowed by a Phase 3b/4 tri­al in pa­tients," said Julie Krop, chief med­ical of­fi­cer and ex­ec­u­tive vice pres­i­dent of de­vel­op­ment at AM­AG.