Endpoints News assesses the big biopharma R&D stories of the week, with a little added commentary on what they mean for the industry.
Our new poster boy for drug profiteering proves the system is broken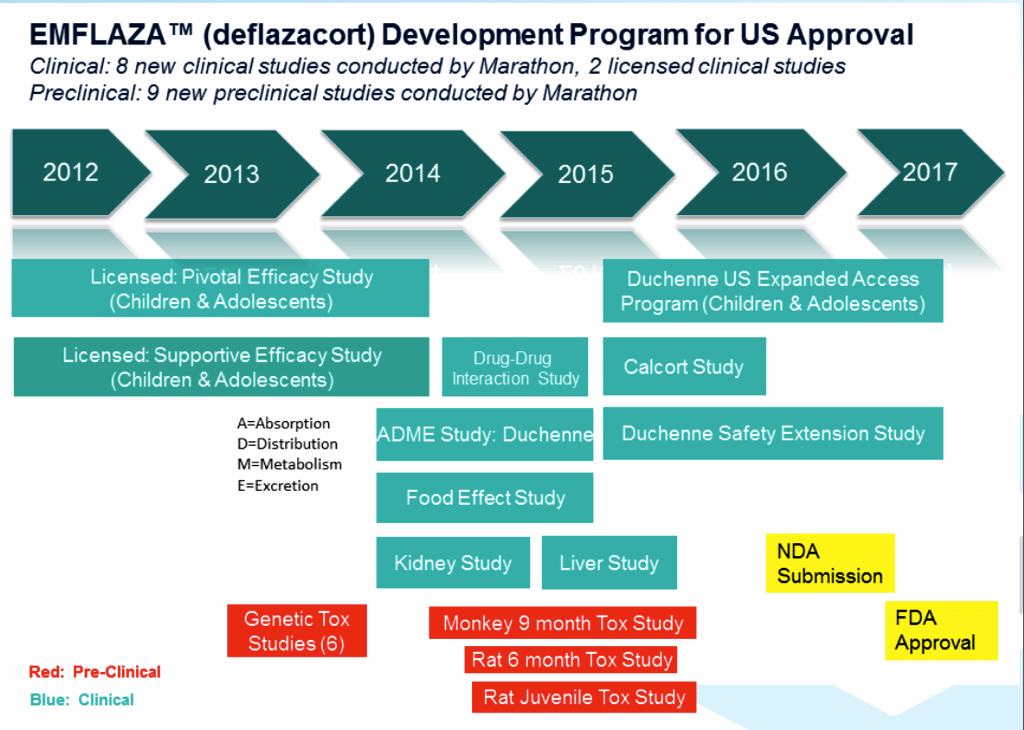 Last weekend, I looked over a slide detailing the clinical trial work that Marathon did to win an approval for deflazacort as a treatment specifically for Duchenne muscular dystrophy. The steroid is used outside the US for all sorts of diseases, including rheumatoid arthritis. And it's cheap. Marathon gathered some old efficacy data on Duchenne, added some new studies related to drug activity and so on, and then priced it at $89,000. I'm not a trial expert. I don't design and run studies. But I've been talking to biotech execs about exactly this kind of work and what it costs for 14 years. One look at the slide they put together for Duchenne families would tell anyone, even with the limited exposure I have, that they paid a relatively small sum for the work they did. Two experts I know agreed.
At the full list price, a thousand patients would deliver $89 million, more than enough to cover the whole amount. And this is a market with around 15,000 patients.
Marathon CEO Jeff Aronin taught us once again that our whole system for approving and pricing drugs is broken. Marathon gamed the process to maximum self advantage. They lined up a shot at a rare disease, picked off a priority review voucher that would probably pay for everything they've done plus, and did it through an orphan disease designation. And they tried to tell everyone that they deserved every penny.
The FDA? Hey, they were just following the rules set by Congress. What Aronin did was outrageous, but completely legal. And that's what is still wrong, a year after Martin Shkreli made the same point clear to everyone. Congress and the FDA need to get real about the approval/pricing process. This can't happen again. The public — and the payers and patients being victimized — won't stand for it. Public shaming is the only tool available to prevent future abuses, and it's not good enough.
E100: Biotech CEOs see that we've come to a crossroads no one had expected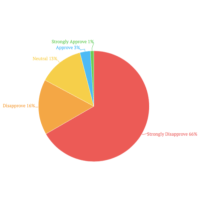 Our latest survey on a large group of prominent biotech executives, most CEOs, underscores that 2017 is seen as a big year for growth and new opportunities. And it spotlights the underlying fear that the industry is also at a critical — and completed unexpected — crossroads. The new Trump administration is promising not only pricing reform, which isn't a startling new concept, but also deregulation of the drug approval process. A plurality of execs in the poll feel that the agency does not need any major changes. And the group that is looking for changes wants tailor-made alterations that can extend a reform movement that's already well under way. The fact is the FDA has lowered the bar on approvals for many new drugs. Lower it much more, and you'll see a host of Marathons hustling along questionable advances for pricey new drugs. And many will be worse, doing more harm than good. We just won't know it until it's too late.
The message to Trump: Keep the gold standard on efficacy and safety. Appoint a doctor as head of the FDA to prove you care about patients.
Alzheimer's remains the toughest target in drug R&D

In one of the typical twists you see a lot of in biopharma, it turns out that Merck's Phase III failure for their BACE drug was anticipated by a number of analysts who follow the company. After the fact, they noted that expectations were low, the trial was badly designed and so on. So, no big deal. No harm, no foul. I'd like to note, though, that every Phase III study in Alzheimer's should be similarly discounted — ahead of the data. Merck's flop proves yet again that investigators have only a hazy notion of what is needed to slow this disease down in a significant way. Yes, amyloid beta appears to be the culprit. But once damage is done, and the disease can be diagnosed, the progression appears to be on a set course. And there's no clear scientific consensus on what's going on here. A lot of the late-stage attention will shift to Axovant and Biogen now, as they line up their own work. And there's plenty more research being done on BACE to give this theory about moving upstream and preventing amyloid beta production a thorough chance of proving itself. But let's be clear with the millions of patients who have this disease, and the millions more who will get it. Alzheimer's is a disaster zone and has been for more than a decade. Too many companies like to pump up expectations in advance, only to let down patients and families at crunch time. The most important work going on now may be in preventing the disease from occurring in the first place, and being able to diagnose who is at risk. And that will take years to sort out.
---
The best place to read
Endpoints News

? In your inbox.

Comprehensive daily news report for those who discover, develop, and market drugs. Join 51,200+ biopharma pros who read Endpoints News by email every day.

Free Subscription
---
---
---