An­oth­er re­pur­posed drug bites the dust in Covid-19 as An­gion bails on or­gan dam­age drug ef­fort
Since the ear­ly days of the pan­dem­ic, drug­mak­ers have tak­en a broad ap­proach to re­pur­pos­ing oth­er drugs in their pipeline against se­vere Covid-19 — a mis­sion that has met, with a cou­ple no­table ex­cep­tions, lit­tle tan­gi­ble suc­cess. Now, an­oth­er small biotech is throw­ing its hands up af­ter its or­gan dam­age drug turned up a dud in a se­vere Covid-19 study.
An­gion's ANG-3777 missed its pri­ma­ry and sec­ondary end­points in a Phase II study in se­vere Covid-19 pa­tients with pneu­mo­nia at high risk of de­vel­op­ing acute res­pi­ra­to­ry dis­tress syn­drome, the biotech said Wednes­day.
Shares of $ANGN were trad­ing down 9% af­ter the clos­ing bell at around $13 per share, a fair­ly mut­ed re­sponse giv­en the fail­ure.
ANG-3777 was de­vel­oped as a po­ten­tial ther­a­peu­tic for or­gan dam­age and fi­brot­ic dis­ease, and An­gion hoped to take the drug in­to the sick­est Covid-19 pa­tients at risk of de­vel­op­ing ARDS, a con­di­tion that com­pro­mis­es pa­tients' lungs and can prove fa­tal.
The Phase II ALI-201 study test­ed four dos­es of ANG-3777 in 59 Brazil­ian pa­tients with an­oth­er 61 re­ceiv­ing stan­dard of care. The tri­al's pri­ma­ry end­point was sur­vival free from the need for me­chan­i­cal ven­ti­la­tion or dial­y­sis at 28 days. There were more pa­tient deaths in the ANG-3777 arm, An­gion said, but those weren't be­lieved to be tied to the ther­a­py.
With the loss, An­gion is halt­ing de­vel­op­ment of the drug in Covid-19 and re­fo­cus­ing its ef­forts in oth­er in­di­ca­tions.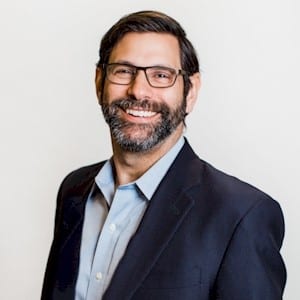 Jay Venkate­san
"With the in­creas­ing avail­abil­i­ty of ap­proved COVID-19 vac­cines and the wide­spread as­sump­tion vac­cines will re­duce in­fec­tion rates around the world, we will not con­tin­ue the de­vel­op­ment of this COVID-19 pro­gram," CEO Jay Venkate­san said in a state­ment. "Based on the promis­ing ac­tiv­i­ty of ANG-3777 in mul­ti­ple an­i­mal mod­els of lung in­jury, we will con­tin­ue to eval­u­ate the clin­i­cal de­vel­op­ment of ANG-3777 for acute lung in­jury pop­u­la­tions."
It's an­oth­er flop on the books for re­pur­posed drugs for Covid-19, with on­ly Gilead's remde­sivir, mar­ket­ed as Vek­lury, cross­ing the fin­ish line and emerg­ing as stan­dard of care in hos­pi­tal­ized Covid-19 pa­tients.
Drugs like Fu­ji­film's flu drug Avi­gan and In­cyte's Jakafi both flopped key stud­ies of their own, most­ly end­ing chances at use in Covid-19, al­though in the lat­ter case drug­mak­er In­cyte has held out hope its drug may still have some place in coun­ter­ing the pan­dem­ic. In March, the com­pa­ny said it would pur­sue a com­pas­sion­ate use pro­gram for Jakafi de­spite flop­ping a Phase III study in ARDS pa­tients on me­chan­i­cal ven­ti­la­tion.
For a look at all End­points News coro­n­avirus sto­ries, check out our spe­cial news chan­nel.