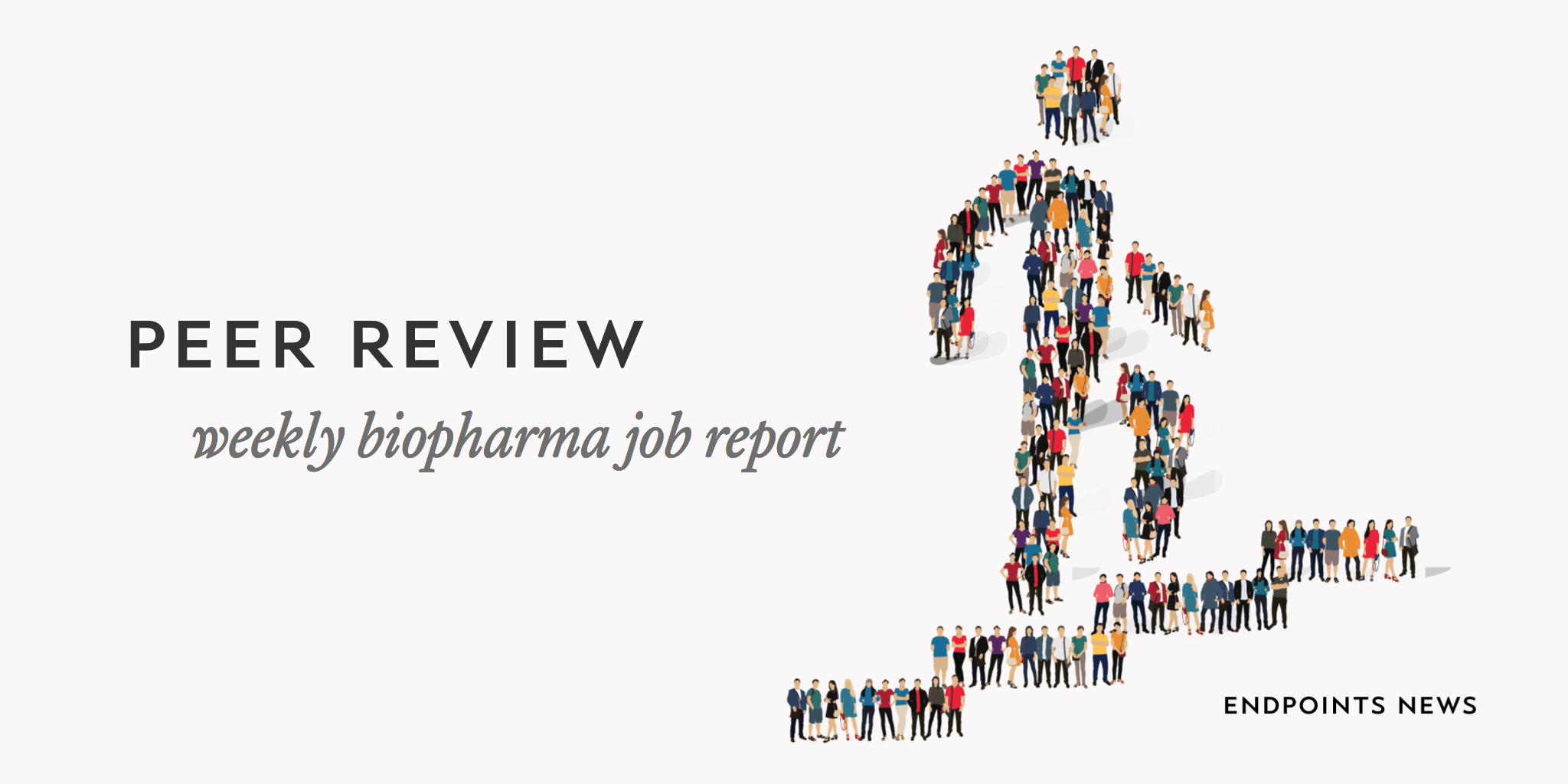 An­tho­ny Quinn ce­ments Ae­glea CEO spot; Hu­man Longevi­ty bumps David Karow up to the top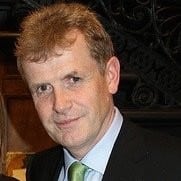 An­tho­ny Quinn
→ Af­ter prov­ing him­self in one year as in­ter­im CEO at Ae­glea Bio­Ther­a­peu­tics $AGLE, An­tho­ny Quinn is of­fi­cial­ly tak­ing on the post per­ma­nent­ly. Since he joined the Austin-based com­pa­ny as a board mem­ber in 2016, he's seen it through an IPO and ini­ti­a­tion of sev­er­al Phase I tri­als for its rare dis­ease drug, AEB1102. A for­mer pro­fes­sor at Barts and the Lon­don School of Med­i­cine, Quinn pre­vi­ous­ly worked as CMO at Synage­va Bio­phar­ma un­til Alex­ion came along to snap it up. He will be helped at the helm by Bri­an Lawlis, Itero founder and ex-CEO, who's just been ap­point­ed to the board.
→ As Ape­iron Bi­o­log­ics' found­ing CEO Hans Loib­n­er re­tires, Pe­ter Llewellyn-Davies has been pro­mot­ed from the dual CFO/CBO role to fill his shoes. Loib­n­er di­rect­ed the Aus­tri­an biotech's piv­ot to im­muno-on­col­o­gy, which proved to be a boon lead­ing to two out-li­cens­ing deals and an ap­proved pe­di­atric can­cer drug named Qarz­i­ba. He will con­tin­ue to be an ad­vi­sor to Llewellyn-Davies, who joined the com­pa­ny on­ly months ago af­ter spend­ing some time in both biotech ex­ec and con­sult­ing roles. Mov­ing for­ward, the new CEO com­ment­ed, ex­pect to see Ape­iron ex­tend the de­vel­op­ment port­fo­lio, ex­pand their head­quar­ters in Vi­en­na and do more in­ter­na­tion­al­ly in way of part­ner­ships.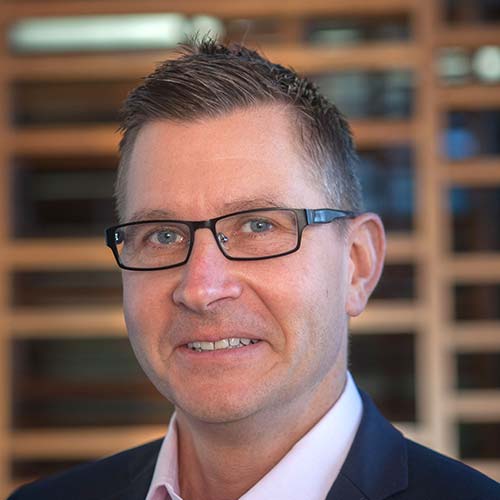 David Karow
→ At­tempt­ing to put a stop to the con­fus­ing se­ries of ex­ec­u­tive shake­ups, Hu­man Longevi­ty has pro­mot­ed chief of ra­di­ogenomics David Karow all the way to the top. To­geth­er with CTO/in­ter­im COO Scott Sorensen, Karow will over­see the an­ti-ag­ing com­pa­ny's busi­ness strat­e­gy, try­ing to re­al­ize founder J. Craig Ven­ter's vi­sion of "in­cor­po­rat­ing ge­nom­ic an­a­lyt­ics, ma­chine learn­ing and ad­vanced clin­i­cal imag­ing." Ven­ter re­tired from the com­pa­ny about two months ago.
→ Ja­son Han­son has been tapped as CEO and pres­i­dent at gene ther­a­py com­pa­ny en­Gene, free­ing co-founder An­tho­ny Che­ung up for the chief tech­nol­o­gy of­fi­cer role. Fresh off a two-year run at the helm of Flag­ship-launched Ohana Bio­sciences (and equipped with plen­ty of op­er­a­tional, le­gal and strate­gic ex­pe­ri­ence from stints at the likes of GE Health­care and Medicis), Han­son is tasked with lead­ing the biotech's oral gene de­liv­ery plat­form in­to clin­i­cal de­vel­op­ment.
→ Seat­tle biotech Presage Bio­sciences added some fresh cap­i­tal to its cof­fers Tues­day, al­low­ing the can­cer com­pa­ny to work on the de­sign of a de­vice it cre­at­ed to con­duct its ear­ly clin­i­cal work. At the same time, Presage an­nounced its CSO Rich Kling­hof­fer is tak­ing over as CEO, while for­mer CEO Nathan Caf­fo steps in­to an ad­vi­so­ry role. "When Nathan and I joined Presage as the first two em­ploy­ees of the com­pa­ny, it was be­cause we rec­og­nized the trans­for­ma­tive po­ten­tial of the CI­VO plat­form to en­able faster proof-of-con­cept stud­ies for ear­ly stage drug can­di­dates," Kling­hof­fer said in a state­ment. "Giv­en the well-known lack of trans­la­tion of an­i­mal mod­els to the hu­man clin­ic, we are ex­cit­ed to pro­vide an ap­proach that al­lows our part­ners to test as­sets in the con­text where they are ul­ti­mate­ly in­tend­ed to be used – the hu­man can­cer pa­tient."
→ Af­ter a brief stint as An­thera Phar­ma's CEO, Craig Thomp­son is jump­ing to the same job at Neu­rana Phar­ma­ceu­ti­cals, div­ing in­to the new area of neu­ro­mus­cu­lar con­di­tions. As the San Diego com­pa­ny heads in­to Phase II with tolperisone — a wide­ly used drug in Eu­rope and Asia — it's al­so hired Toni Fos­ter to run med­ical op­er­a­tions. The drug, which now tar­gets acute, painful mus­cle spasms, "has the po­ten­tial to be the first skele­tal mus­cle re­lax­ant with­out se­da­tion," Thomp­son said in a state­ment.
→ Fol­low­ing a rocky few months at Bel­licum Phar­ma­ceu­ti­cals $BLCM, the Hous­ton biotech an­nounced that CFO Alan Mus­so is ex­it­ing at the end of Au­gust, leav­ing VP of fi­nance and con­troller Rose­mary Williams in charge while the search for his suc­ces­sor takes place. This marks his fourth run at the top fi­nan­cial role, and it seems like­ly he's head­ing to an­oth­er one. CEO Rick Fair em­pha­sized that Bel­licum is "well cap­i­tal­ized" to con­tin­ue ex­e­cut­ing on its lead cell ther­a­py, which is now back in de­vel­op­ment af­ter be­ing halt­ed for three months by a clin­i­cal hold.
→ Three months in­to his tenure, Cere­cor CEO Pe­ter Green­leaf is build­ing out his own man­age­ment team to help dri­ve the Bal­ti­more biotech to­ward the pe­di­atric busi­ness and push its cen­tral ner­vous sys­tem drugs in or­phan and spe­cial­ty in­di­ca­tions. He's brought in Joe Miller as CFO, Per­ry Calias as CSO, and James Har­rell as EVP of mar­ket­ing and in­vestors re­la­tions. Both Miller and Calias are old col­leagues from Green­leaf's Su­cam­po days, be­fore he led the com­pa­ny to a merg­er with Mallinck­rodt. Mean­while, Mari­am Mor­ris, the CFO who over­saw Cere­cor's IPO and a cou­ple of BD deals, is out.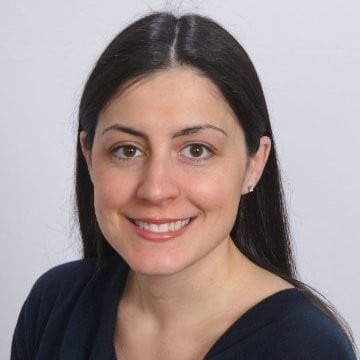 Sara Bon­stein
→ Sara Bon­stein is the new CFO and COO at On­coSec $ONCS, where she will have a broad man­date over fi­nan­cial and cap­i­tal mar­ket ac­tiv­i­ties, as well as ad­min­is­tra­tive func­tions and tech­ni­cal op­er­a­tions. Most re­cent­ly at Ad­vax­is — a bit of a mixed bag these days — Bon­stein be­gan her ca­reer in fi­nan­cial roles at J&J and branched out to project man­age­ment at Eli Lil­ly's Im­clone. She suc­ceeds Richard Slanky.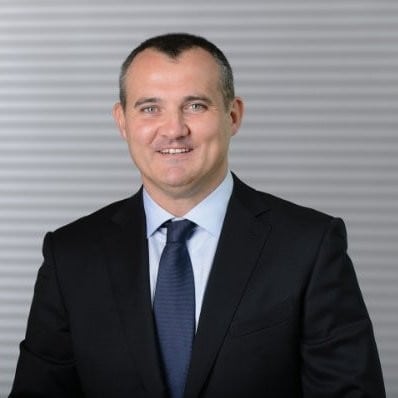 Yann Maz­abraud
→ Tre­vi Ther­a­peu­tics has poached long­time Sanofi Gen­zyme ex­ec Yann Maz­abraud to head up its com­mer­cial strat­e­gy and in­ter­na­tion­al op­er­a­tions as chief com­mer­cial of­fi­cer. The New Haven, CT biotech is ap­proach­ing piv­otal tri­als for its syn­thet­ic opi­oid, Nal­buphine ER, in both of its pru­rit­ic pro­grams. And they are trust­ing Maz­abraud — most re­cent­ly US gen­er­al man­ag­er and North Amer­i­ca re­gion head for the French drug­mak­er — to build the sales and mar­ket­ing team from scratch.
→ Mov­ing up the lad­der at the CRO de­part­ment of Gen­e­sis Biotech­nol­o­gy Group, Ole­sia Buiako­va has been tapped as the CSO of Gen­e­sis Drug Dis­cov­ery & De­vel­op­ment. The move will re­quire her to step up from her cur­rent role as CSO of In­viv­otek, co­or­di­nat­ing pre­clin­i­cal plat­forms in on­col­o­gy, im­munol­o­gy, meta­bol­ic and oc­u­lar dis­eases.
→ Turn­stone Bi­o­log­ics is wel­com­ing a par­ty of five sea­soned ex­ecs in­to its lead­er­ship ranks, topped by the ap­point­ment of new CFO Jane Hen­der­son, who left Voy­ager Ther­a­peu­tics to take the role. Oth­er new hires are Kite Phar­ma vet Kristin Gustafson, SVP of hu­man re­sources and fa­cil­i­ties; Bris­tol-My­ers Squibb staffer Steve Bern­stein, SVP of clin­i­cal R&D; pro­fes­sor and re­searcher David Sto­jdl, SVP of dis­cov­ery re­search; and clin­i­cal op­er­a­tions pro Ad­i­na Pelu­sio, VP of clin­i­cal op­er­a­tions. Turn­stone is de­vel­op­ing a vi­ral ther­a­py that com­bines the func­tions of a on­colyt­ic virus and an im­mune stim­u­lat­ing T cell vac­cine.
→ Look­ing to emerge from the scan­dal that's en­gulfed the com­pa­ny for weeks, MiMedx has in­stalled UCB vet Mark Graves as chief com­pli­ance of­fi­cer. Graves will now han­dle all reg­u­la­to­ry and le­gal com­pli­ance mat­ters re­lat­ed to risk man­age­ment, sales op­er­a­tions and fi­nan­cial re­port­ing — things that, if you re­call, got MiMedx $MXDG in­to trou­ble with the Jus­tice De­part­ment as well as in­vestors.
→ Avid Bioser­vices $CD­MO has brought in Daniel Hart, a fi­nan­cial pro­fes­sion­al whose em­ploy­ers have spanned med­ical de­vice, man­age­ment con­sult­ing and re­al es­tate, as its CFO. Look­ing to "ag­gres­sive­ly" grow and di­ver­si­fy its client base, the con­tract de­vel­op­ment and man­u­fac­tur­ing com­pa­ny has al­so ap­point­ed Michael Faugh­nan as the se­nior di­rec­tor of busi­ness de­vel­op­ment for the west­ern re­gion, cov­er­ing the US west coast as well as Cana­da. Faugh­nan jumps from WuXi Bi­o­log­ics.