An­tibi­otics R&D takes an­oth­er hit as Achao­gen slash­es re­search ops in re­or­ga­ni­za­tion
There's more bad news for the an­tibi­otics R&D field Thurs­day evening.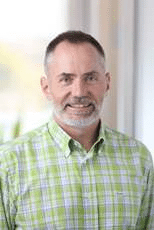 Ken Hillan
A few weeks af­ter the FDA green-light­ed Achao­gen's $AKAO an­tibi­ot­ic Zem­dri (pla­zomicin) for uri­nary tract in­fec­tions but shunt­ed aside their ap­pli­ca­tion on blood­stream in­fec­tions, the biotech is lay­ing off rank-and-file re­searchers and let­ting go its top re­search ex­ecs.
Al­to­geth­er the com­pa­ny says it is cut­ting 80 jobs — 28% of the staff — as it chops spend­ing on ear­ly-stage re­search and de­vel­op­ment, tech­ni­cal op­er­a­tions and gen­er­al and ad­min­is­tra­tive ex­pens­es.
Lee Swem
Ken Hillan, pres­i­dent R&D, will leave in mid-Oc­to­ber, while CSO Lee Swem will de­part a few weeks ear­li­er.
Re­search will be nar­rowed to fo­cus on C-Scape, an oral be­ta-lac­tam/be­ta-lac­ta­mase in­hibitor com­bi­na­tion, and new amino­gly­co­side an­tibi­otics, which can count on some non-di­lu­tive fund­ing com­mit­ments to con­tin­ue the work. The main task at Achao­gen will be com­mer­cial­iz­ing their ap­proved prod­uct while hunt­ing a Eu­ro­pean OK to ex­pand that work.
For the past 10 years pub­lic health of­fi­cials have been rais­ing a hue and cry for new an­tibi­otics as old stan­dards strug­gle against a ris­ing tide of drug re­sis­tance. But the bulk of the need can still be met with cheap stand­by ther­a­pies, mak­ing it hard to prof­it by them. As a re­sult, Big Phar­ma bowed out large­ly, un­der­scored by No­var­tis' re­cent de­ci­sion to join the ex­o­dus out of the field. As­traZeneca and oth­ers had done it years ago.