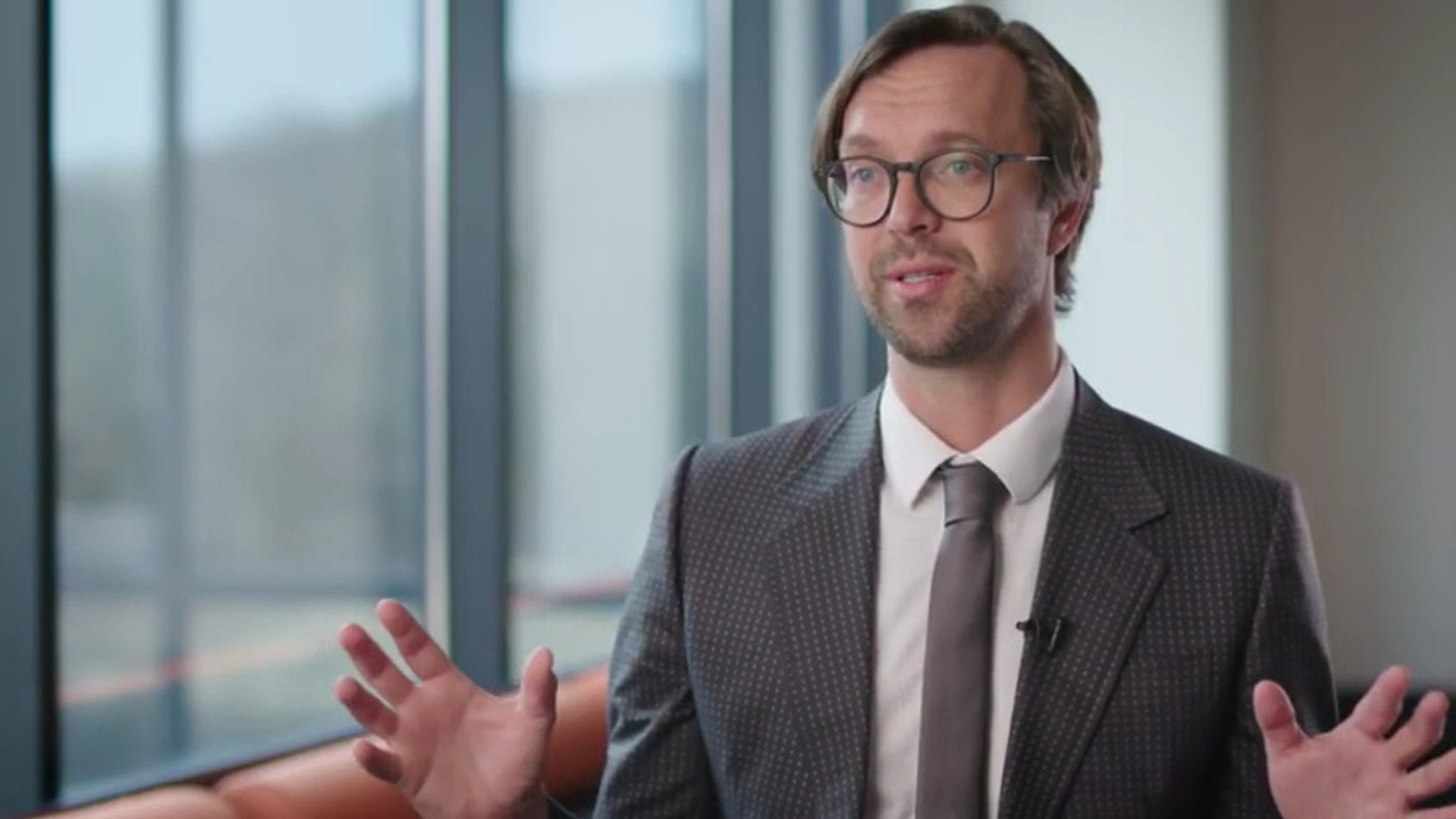 Cedric Francois, Apellis CEO (Optum via YouTube)
Apel­lis, Beam team up to test base edit­ing against the broad field of com­ple­ment dis­or­ders
Last sum­mer, as Apel­lis was prepar­ing for the ap­proval of its po­ten­tial block­buster PNH drug Em­paveli, CEO Cedric Fran­cois sat down with his team and be­gan plot­ting the post-Em­paveli fu­ture.
Apel­lis had spent most of its 12-year his­to­ry de­vel­op­ing that one drug. The pipeline list­ed on­line con­sist­ed of sev­en items, six of which were dif­fer­ent for­mu­la­tions or ap­pli­ca­tions of the mol­e­cule. But in 2018, they start­ed div­ing deep­er in­to com­ple­ment bi­ol­o­gy — the broad im­munol­o­gy sub-field where Em­paveli op­er­ates — in hopes of ex­pand­ing their reach.
By 2020, the team had al­most every­thing it need­ed in place.
"We looked at what we were hop­ing to cre­ate, and we saw one miss­ing piece of the puz­zle," Fran­cois told End­points News. "And that was gene edit­ing."
So Fran­cois struck a deal. On Wednes­day Apel­lis an­nounced it's team­ing with Beam Ther­a­peu­tics to de­vel­op gene edit­ing ther­a­pies that tar­get the com­ple­ment path­way, the an­cient branch of the im­mune sys­tem re­spon­si­ble for help­ing clear out pathogens and im­pli­cat­ed in a range of au­toim­mune dis­or­ders.
Un­der the five-year col­lab­o­ra­tion, Apel­lis will pay Beam $75 mil­lion cash — $50 mil­lion up­front and $25 mil­lion on the one-year an­niver­sary of the deal — along with un­spec­i­fied mile­stones in ex­change for pre­clin­i­cal work on six dif­fer­ent pro­grams. These will be base edit­ing ap­proach­es to dif­fer­ent genes in the com­ple­ment sys­tem in three dif­fer­ent or­gans that are ac­ces­si­ble with cur­rent de­liv­ery tech­nolo­gies: the eye, brain and liv­er. Apel­lis will han­dle sub­se­quent de­vel­op­ment, al­though Beam has the right to go 50-50 de­vel­op­ing and com­mer­cial­iz­ing one of them in the US.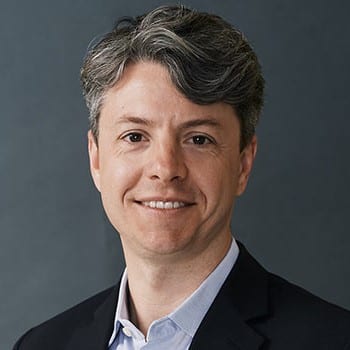 John Evans
It's the sec­ond col­lab­o­ra­tion Beam has signed since it launched out of David Liu's Har­vard lab, af­ter its car­dio­vas­cu­lar-fo­cused deal with Verve. CEO John Evans said the com­pa­ny will look to sign more in the fu­ture, ap­ply­ing its base edit­ing tech­nol­o­gy to dis­eases where that tech could help but where they lack the re­sources or ex­per­tise to de­vel­op the drug alone.
"There are these ar­eas where we may have the tech­no­log­i­cal ex­per­tise to do some­thing but we cer­tain­ly lack the bi­ol­o­gy in­sight," Evans told End­points. "This is ex­act­ly the kind of deal we want to do more of."
Apel­lis and Beam are re­main­ing tight-lipped about how ex­act­ly they'll de­ploy gene edit­ing on the com­ple­ment sys­tem, al­though Fran­cois said the com­pa­ny would try to use it both in ar­eas where they can be "con­fi­dent it will work" and ar­eas that are more ex­plorato­ry.
Ef­fec­tive­ly, that means try­ing both to cre­ate one-and-done treat­ments for dis­eases where re­searchers have al­ready proven, with con­ven­tion­al ther­a­pies, that block­ing the com­ple­ment sys­tem is ef­fec­tive (i.e. PNH) and dis­eases where there isn't that proof of con­cept.
The deal is part of a grow­ing push to move CRISPR gene edit­ing out of rare ge­net­ic dis­or­ders and in­to more com­mon and more com­plex ail­ments. Fran­cois and Evans said Apel­lis picked Beam be­cause its base edit­ing tech­nol­o­gy al­lows for sub­tler, base-by-base al­ter­ations of DNA than tra­di­tion­al CRISPR. It was par­tic­u­lar­ly suit­ed for com­ple­ment dis­or­ders, they said, where the goal is less to knock out any par­tic­u­lar gene — as con­ven­tion­al CRISPR tech­nolo­gies do well — than to re­store a com­plex, im­muno­log­i­cal sys­tem to bal­ance.
"These are the con­se­quences of a dis­reg­u­lat­ed home­o­sta­t­ic sys­tem," Fran­cois said. "With a gene edit­ing ap­proach, you can turn the but­tons in a way where that home­o­sta­t­ic sys­tem can re-find its na­ture bal­ance. Which may take time — may take one year or two years — but re­al­ly be a cu­ra­tive ap­proach."