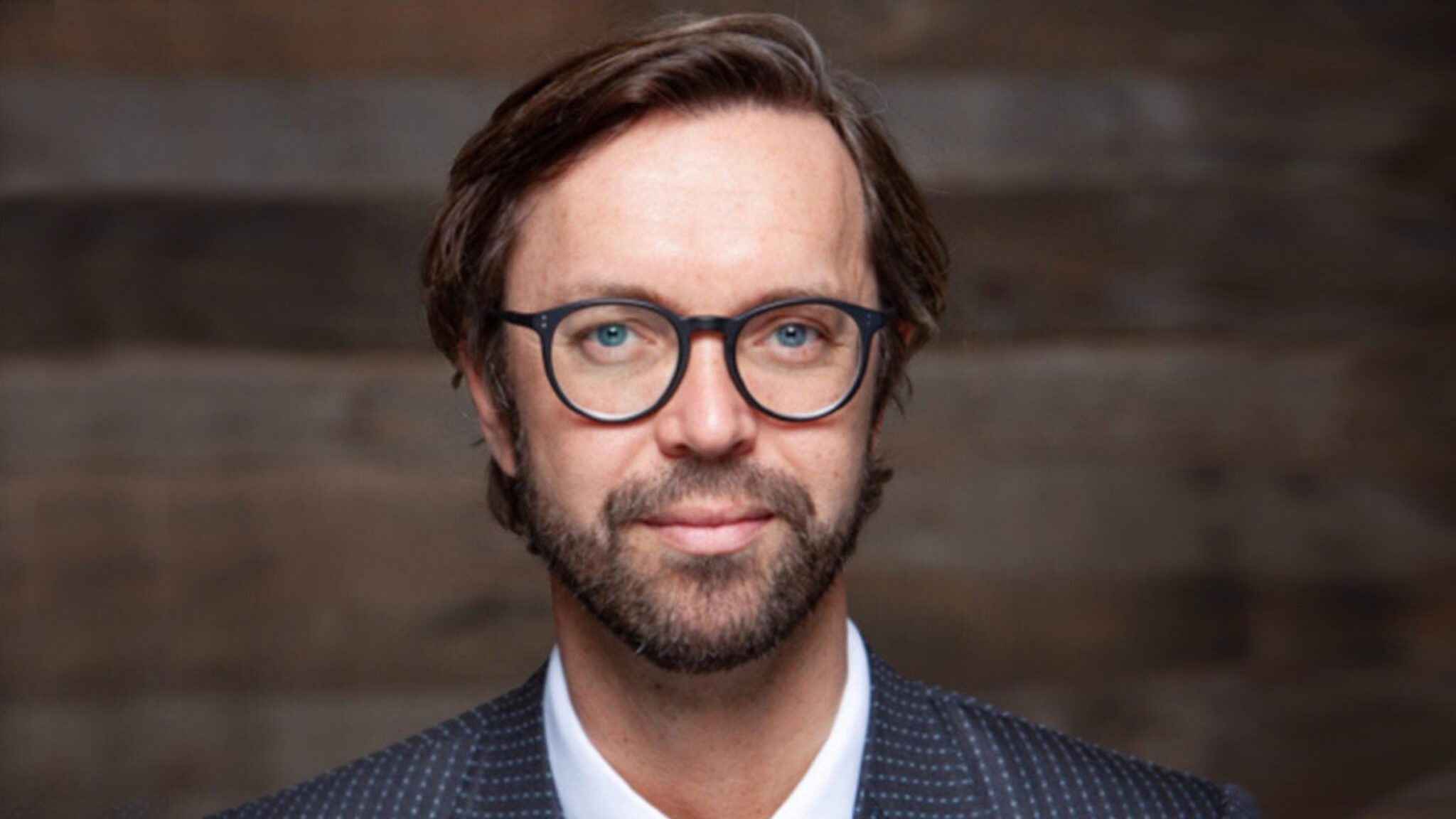 Cedric Francois, Apellis CEO
Apel­lis turns up mixed re­sults in close­ly watched eye dis­ease tests. Are the da­ta strong enough for ap­proval?
Look­ing to scuf­fle with rare dis­ease gi­ant and now As­traZeneca sub­sidiary Alex­ion, lit­tle Apel­lis scored a break­through win ear­li­er this sum­mer for its own com­ple­ment fac­tor in­hibitor drug. Apel­lis, though, al­ways had its eyes on big­ger fish, but a first glimpse at piv­otal da­ta for a ma­jor in­di­ca­tion has mud­died the wa­ters.
In two Phase III stud­ies test­ing pegc­eta­coplan in pa­tients with ge­o­graph­ic at­ro­phy, Apel­lis' drug nailed the pri­ma­ry end­points in one test but flopped the same check­points in a "car­bon copy" study, ac­cord­ing to topline da­ta re­leased Thurs­day.
Ge­o­graph­ic at­ro­phy is an ad­vanced form of dry age-re­lat­ed mac­u­lar de­gen­er­a­tion with no ap­proved ther­a­pies that af­fects around 5 mil­lion pa­tients world­wide — in­clud­ing around 1 mil­lion in the US — and is a lead­ing cause of blind­ness.
An ap­proval here could spell block­buster sales for pegc­eta­coplan, a com­ple­ment C3 in­hibitor now mar­ket­ed as Em­paveli for parox­ys­mal noc­tur­nal he­mo­glo­bin­uria (PNH) — which is ex­act­ly why an­a­lysts and in­vestors have kept such a close eye on these stud­ies. In June, Eval­u­ate Phar­ma pegged the drug's po­ten­tial mar­ket in GA at $1.2 bil­lion in 2026.
In the Phase III OAKS tri­al, pegc­eta­coplan in­ject­ed in the eye re­duced the rate of GA le­sion growth by 22% (p=0.0003) and 16% (p=0.0052) com­pared with pooled sham in­jec­tion in pa­tients ad­min­is­tered a month­ly and once-every-oth­er-month dose of the drug, re­spec­tive­ly, af­ter a year, Apel­lis said.
Tak­en alone, that's great news for Apel­lis. But the sec­ond tri­al toplined Thurs­day — the Phase III DER­BY study — paint­ed a murki­er pic­ture of the drug's ef­fi­ca­cy.
In that tri­al, pegc­eta­coplan failed to sig­nif­i­cant­ly cut le­sion growth rate com­pared with sham in both co­horts, post­ing rates of 12% (p=0.0528, just over the stan­dard bench­mark of p=0.05) and 11% (p=0.075), re­spec­tive­ly. That's a con­cern since the stud­ies were mir­ror im­ages of one an­oth­er and of­fered con­tra­dict­ing pic­tures of whether Apel­lis' drug works in this in­di­ca­tion.
In an at­tempt to bridge the gap be­tween the two stud­ies, Apel­lis of­fered re­sults from a pre­spec­i­fied analy­sis com­bin­ing the pri­ma­ry end­points from both stud­ies to de­ter­mine over­all sig­nif­i­cance. The biotech said month­ly dos­es of the drug in both stud­ies cut le­sion growth by 17% over­all (p=<0.0001) and a once-every-oth­er-month dose cut le­sion growth by 14% (p=0.0012) com­pared with sham.
A failed study is a black mark on any drug's record, but CEO Cedric Fran­cois said the to­tal­i­ty of pegc­eta­coplan's ef­fi­ca­cy and safe­ty da­ta — which in­cludes re­sults from the Phase II FIL­LY tri­al — could of­fer a com­pelling case for reg­u­la­tors. The com­pa­ny ex­pects to file for ap­proval as soon as the first half of 2022.
"You have to look at these da­ta in terms of the to­tal­i­ty of da­ta that we have as­sem­bled," he told End­points News. "The en­tire da­ta pack­age that we have presents a very strong case for ap­proval."
In terms of why the stud­ies di­verged so great­ly, Fran­cois didn't have much to of­fer, say­ing: "If you run the same tri­al 20 times, you'll get 20 dif­fer­ent re­sults."
Fran­cois high­light­ed the safe­ty da­ta for pegc­eta­coplan in DER­BY and OAKS, with just 6% of pa­tients re­port­ing ex­u­da­tions from the eye in the month­ly dose co­horts and 4.1% in the every-oth­er-month co­horts. There were two con­firmed cas­es of in­fec­tious en­doph­thalmi­tis and an­oth­er sus­pect­ed case among 6,331 in­jec­tions ad­min­is­tered dur­ing the stud­ies. Mean­while, there were 13 cas­es of in­traoc­u­lar in­flam­ma­tion re­port­ed and no reti­nal vas­culi­tis or reti­nal vein oc­clu­sion re­port­ed.
"We came in­to this pro­gram with a drug that we be­lieved would have to be giv­en every month to pa­tients, where there was con­cern that we may have an in­creased rate of ex­u­da­tion that was go­ing to be a prob­lem," Fran­cois said. "The safe­ty here is so good that this is a drug that you'll want to give to all pa­tients with GA."
An­oth­er po­ten­tial boon to the drug's case was its ef­fect on what are called ex­trafoveal le­sions, which are ear­ly signs of the dis­ease pri­or to cen­tral vi­sion be­ing af­fect­ed. In a com­bined ex­plorato­ry analy­sis, peg­cep­ta­coplan cut the rate of growth for those le­sions by 26% (p=<0.0001) for the once-month­ly co­horts and 23% (p=0.0002) for the once-every-month co­horts.
So that leaves the ball in the FDA's court, and it's un­clear ex­act­ly how reg­u­la­tors will ab­sorb these con­flict­ing re­sults. It wouldn't be the first time that miss­ing a pri­ma­ry end­point hasn't tor­pe­doed a drug's chances, and the un­met clin­i­cal need and strong safe­ty da­ta could be enough to push the drug over the fin­ish line.
If the FDA does co­op­er­ate, it would be the cul­mi­na­tion of Apel­lis' years­long dri­ve for GA, a dis­ease Fran­cois de­scribed as a "for­est fire" in the eye that has so far con­found­ed drug de­vel­op­ers. Way back in 2017, Roche saw its own chances in GA col­lapse af­ter its an­ti­body lam­pal­izum­ab flopped a key test in GA pa­tients.
But Apel­lis be­lieves com­ple­ment fac­tor in­hi­bi­tion could be key, which ex­plains why Alex­ion — now a part of As­traZeneca — has been dab­bling here with its own C5 in­hibitor fran­chise. Em­pavelis' ap­proval in PNH in May marked the first ma­jor chal­lenge to Alex­ion's Soliris, a block­buster drug for which PNH is the sin­gle largest in­di­ca­tion.
Pri­or to its ac­qui­si­tion, Alex­ion was busy switch­ing most of its pa­tients over to fol­low-up drug Ul­tomiris, which sports a match­ing PNH ap­proval and is work­ing to quick­ly ex­pand its la­bel to match the old­er drug.