Ap­ply­ing CRISPR to Duchenne, Duke re­searchers spot­light 1-year mouse da­ta in Sarep­ta-spon­sored study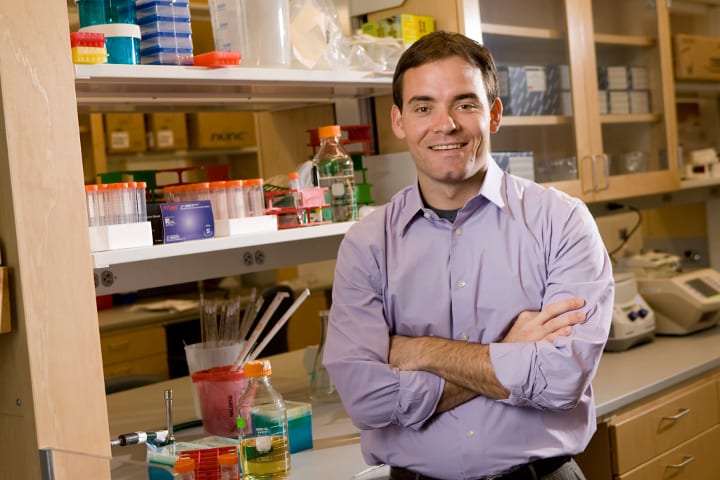 Char­lie Gers­bach (Duke Uni­ver­si­ty)
As Sarep­ta hus­tles its gene ther­a­py for Duchenne mus­cu­lar dy­s­tro­phy in­to a piv­otal study, one of its aca­d­e­m­ic col­lab­o­ra­tors has some longterm mouse da­ta to re­port on an at­tempt to treat the dis­ease through gene edit­ing.
One year af­ter a sin­gle dose of the CRISPR-based treat­ment, the adult mice in the study main­tained a high lev­el of dy­s­trophin ex­pres­sion, ac­cord­ing to re­searchers led by Pro­fes­sor Charles Gers­bach at Duke Uni­ver­si­ty.
In the study, which was spon­sored by Sarep­ta, the NIH and sev­er­al oth­er groups, sci­en­tists used CRISPR/Cas9 to snip out dy­s­trophin ex­ons around the DMD-caus­ing ge­net­ic mu­ta­tion so that the body would "stitch the re­main­ing gene back to­geth­er to cre­ate a short­ened — but func­tion­al — ver­sion of the dy­s­trophin gene." While the in­jec­tion was found to trig­ger an im­mune re­sponse and in­duce un­in­tend­ed, al­ter­na­tive ed­its on the tar­get, they didn't turn out to be cause for con­cern.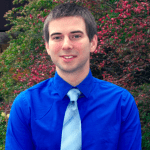 Christo­pher Nel­son
"The good news is that even though we ob­served both an­ti­body and T cell re­spons­es to Cas9, nei­ther ap­peared to re­sult in any tox­i­c­i­ty in these mice," said Christo­pher Nel­son, a post-doc who led the work. "The re­sponse al­so did not pre­vent the ther­a­py's abil­i­ty to suc­cess­ful­ly ed­it the dy­s­trophin gene and pro­duce long-term pro­tein ex­pres­sion."
Nev­er­the­less, both Gers­bach and Nel­son said the im­mune re­sponse and al­ter­na­tive se­quence changes re­main po­ten­tial chal­lenges to be mon­i­tored and over­come.
One the­o­ry emerg­ing from these re­sults is that edit­ing the genes of in­fants be­fore their im­mune sys­tems are ful­ly de­vel­oped can cir­cum­vent any un­want­ed im­mune re­sponse, based on the ob­ser­va­tion that mice treat­ed when they were two days old (and lacked a ful­ly de­vel­oped im­mune sys­tem) didn't seem to ex­pe­ri­ence an im­mune re­sponse to the Cas9 pro­tein.
Mov­ing from an­i­mal to hu­man stud­ies with this fu­tur­is­tic tech won't be quick. Mean­while, Sarep­ta — which al­ready mar­kets a con­tro­ver­sial DMD treat­ment — is ar­guably in the lead of a tight race to de­vel­op a gene ther­a­py for the dis­ease which works by in­sert­ing a mi­cro-dy­s­trophin trans­gene via an AAV. Pfiz­er al­so has a clin­i­cal study un­der­way, while Sol­id Bio is trudg­ing along af­ter ini­tial biop­sies sug­gest­ed a flop in an ear­ly study.