ARCH-backed Chi­nese biotech scores PhI­II win for glu­cok­i­nase-mod­u­lat­ing di­a­betes drug
When ARCH Ven­ture Part­ners helped launch Hua Med­i­cine with for­mer Roche ex­ec Li Chen, it marked one of the first bets on a Chi­nese biotech to de­liv­er a world-class di­a­betes drug. Eight years lat­er, their lead drug ap­pears to have turned the cor­ner and en­tered the fi­nal stretch.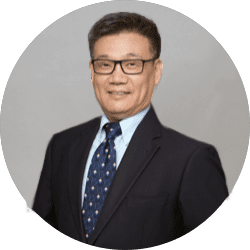 Li Chen
Late on Mon­day night Shang­hai time — where it's based — Hua un­veiled pos­i­tive da­ta from the first part of its piv­otal study of dorza­gli­atin, cel­e­brat­ing a win on the pri­ma­ry end­point as well as de­cent safe­ty re­sults.
"With these 24-week top-line re­sults from HMM0301, Hua Med­i­cine be­comes the first Chi­na-based biotech com­pa­ny to ad­vance a glob­al first-in-class drug can­di­date with a well-de­fined mech­a­nism of ac­tion by achiev­ing its pri­ma­ry ef­fi­ca­cy end­point, while al­so demon­strat­ing a de­sir­able safe­ty pro­file," said ARCH man­ag­ing di­rec­tor Robert Nelsen, who chairs Hua's board, in a state­ment.
First li­censed from Roche, dorza­gli­atin is de­signed to re­store glu­cose home­osta­sis by mod­u­lat­ing glu­cok­i­nase — an en­zyme that typ­i­cal­ly serves as a glu­cose sen­sor.
In the HMM0301 tri­al in­volv­ing 463 treat­ment-naive pa­tients with type 2 di­a­betes, the drug arm ex­pe­ri­enced an HbA1c re­duc­tion of 1.07% from base­line (8.35%) com­pared to the av­er­age 0.50% re­duc­tion seen in the place­bo group (base­line 8.37%). The p-val­ue was less than 0.0001.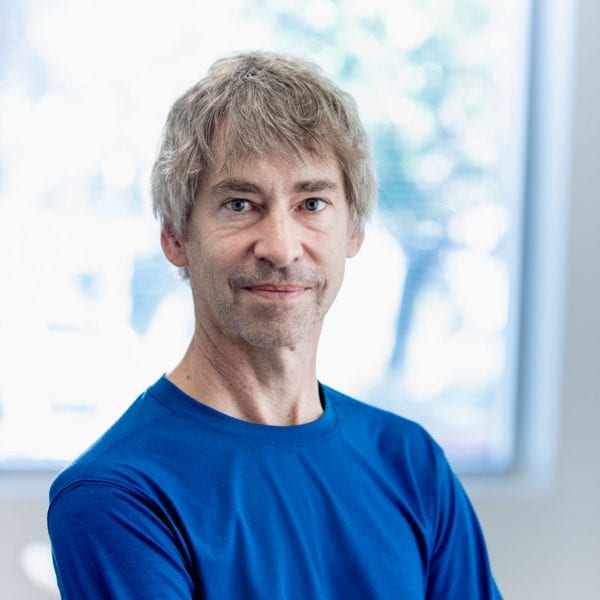 Robert Nelsen
On a sec­ondary end­point rep­re­sent­ing a treat­ment tar­get de­fined by the Amer­i­can Di­a­betes As­so­ci­a­tion, 45.4% of pa­tients on the drug saw their HbA1c dip be­low 7.0% ver­sus 21.5% on place­bo.
Oth­er sec­ondary mea­sures — rang­ing from 2-hour post­pran­di­al plas­ma glu­cose and fast­ing plas­ma glu­cose to in­ci­dence of treat­ment-emer­gent ad­verse events over time — were not re­port­ed.
Im­por­tant­ly for a drug po­si­tioned for a mas­sive mar­ket, Hua said few­er than 1% of the dorza­gli­atin group ex­pe­ri­enced clin­i­cal­ly sig­nif­i­cant hy­po­glycemia and no se­vere hy­po­glycemia was re­port­ed.
Fol­low­ing the ini­tial, place­bo-con­trolled 24 weeks, in­ves­ti­ga­tors have moved on­to a sub­se­quent open-la­bel fol­low-up pe­ri­od that would last for 28 weeks.
CEO Chen, who ran R&D for Roche for 18 years (7 of them in Chi­na) be­fore launch­ing Hua, added that the goal is al­so to ex­plore com­bin­ing dorza­gli­atin with wide­ly pre­scribed di­a­betes med­i­cines such as met­formin, DPP-4, SGLT2, GLP-1 or in­sulin de­pend­ing on pa­tients' needs.
"Our Phase III tri­al HMM302 [NCT03141073] tar­gets pa­tients who have failed met­formin treat­ment and has re­cent­ly com­plet­ed en­roll­ment. We are launch­ing sev­er­al clin­i­cal stud­ies in the Unit­ed States and Chi­na to in­ves­ti­gate the ef­fec­tive­ness of dorza­gli­atin in dif­fer­ent type 2 di­a­betes pa­tient pop­u­la­tions, and new in­di­ca­tions in meta­bol­ic dis­eases and cog­ni­tion," he said.
In­ter­est­ing­ly, Hua's shares on the Hong Kong stock ex­change de­clined af­ter the an­nounce­ment, falling 15.88% to HK$5.72 ($0.73) at the end of a lo­cal trad­ing day.