Arc­turus' ex-CEO tri­umphs, oust­ing board that oust­ed him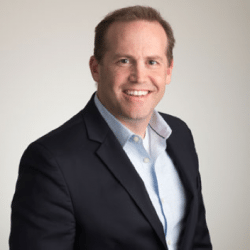 Joe Payne
The cur­tain is falling on the epic dra­ma be­tween lit­tle San Diego biotech Arc­turus and its for­mer CEO Joe Payne. Af­ter months of har­poon­ing each oth­er with law­suits in a war for con­trol, Payne has pre­vailed.
At least that's what we're read­ing from a state­ment Arc­turus pub­lished to­day, which an­nounced that four board mem­bers are re­sign­ing: Stu­art Collinson, Craig Wil­lett, Daniel Gef­fken, and David Shapiro. This was the ac­tion Payne has been root­ing for, as these four di­rec­tors, he al­leged, con­spired against him — re­sult­ing in the fir­ing of Payne this Feb­ru­ary. In par­tic­u­lar, Payne said these guys en­gaged in ac­tiv­i­ty that vi­o­lat­ed the rules es­tab­lished by the Is­raeli laws that gov­ern its op­er­a­tions.
For some back­ground, Payne was fired from the RNA med­i­cines com­pa­ny for al­leged­ly putting his own in­ter­ests be­fore Arc­turus'. Payne re­ject­ed that as­ser­tion, and re­spond­ed with de­mands for the com­pa­ny to hold an ex­tra­or­di­nary gen­er­al meet­ing to vote on an ouster of his own de­sign. He want­ed to trade out the four ad­ver­saries on the board with new faces: Mag­da Mar­quet, Pe­ter Far­rell, An­drew Sas­sine, and James Bar­low.
Ac­cord­ing to Arc­turus' new state­ment, the com­pa­ny has vot­ed in fa­vor of Payne's plans, forc­ing the old play­ers out. The com­pa­ny's stock is up near­ly 14% on the news, trad­ing at $6.93 per share as of press time.
Dra­ma aside, Payne's pick for the board in­clude some of the biggest names in San Diego biotech. Mar­quet, founder and co-chair of Althea Tech­nolo­gies, is a well-known in­dus­try ex­ec­u­tive who's been lead­ing San Diego's biotech com­mu­ni­ty for a cou­ple of decades. And Far­rell is the founder and for­mer long-term CEO and cur­rent chair­man of ResMed, one of the largest med­ical de­vice com­pa­nies in San Diego.
It's un­clear what will hap­pen now with Payne. Will he re­join Arc­turus af­ter the new board set­tles in? We reached out to Payne, and will up­date you when we hear back.
The drawn out fight took a nasty turn when Arc­turus launched a se­ries of law­suits against Payne, seek­ing dam­ages and in­junc­tive re­lief and de­tail­ing Payne's mul­ti­ple al­leged mis­con­ducts. Those in­clud­ed op­er­at­ing a "lu­cra­tive side busi­ness dur­ing busi­ness hours" and at­tempt­ing to trans­fer Arc­turus' IP for no ap­par­ent rea­son dur­ing his tenure, in ad­di­tion to or­ches­trat­ing a move to block Arc­turus' rou­tine au­dit­ing ac­tiv­i­ty.
But now, those law­suits should be dropped. Ac­cord­ing to Arc­turus' state­ment, the set­tle­ment agree­ment in­clud­ed "mu­tu­al re­leas­es of all par­ties and the agree­ment by the com­pa­ny and Joseph E. Payne to ter­mi­nate all pend­ing lit­i­ga­tion."
Hope­ful­ly the next news we hear from Arc­turus will be about the com­pa­ny's sci­ence.
"We are pleased to have come to­geth­er to reach this very pos­i­tive out­come that al­lows Arc­turus to move for­ward, fo­cused on cre­at­ing sub­stan­tial val­ue for all share­hold­ers," Payne said. "We warm­ly ap­pre­ci­ate the con­tin­ued sup­port from our share­hold­ers, and the en­cour­age­ment to reach an am­i­ca­ble res­o­lu­tion through this agree­ment. The com­pa­ny has ac­com­plished a great deal in the last five years, and I'm con­fi­dent that with the strong lead­er­ship of the board and man­age­ment team, the best days are ahead for Arc­turus."