Arc­turus takes an­oth­er le­gal stab at for­mer CEO as pub­lic bat­tle turns se­ri­ous for the com­pa­ny
The bit­ter and pub­lic feud be­tween small RNA med­i­cines com­pa­ny Arc­turus Ther­a­peu­tics $ARCT and its for­mer CEO Joe Payne is rag­ing on Fri­day, with a brand new law­suit (yes, an­oth­er one) launched against Payne and a few of his as­so­ciates.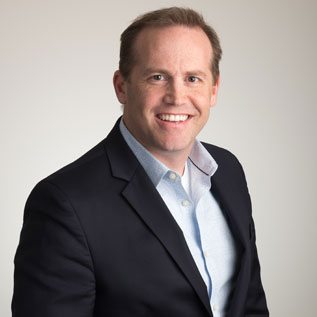 Joseph Payne
In the law­suit, Arc­turus al­leges that Payne and his as­so­ciates Bradley Soren­son, Pe­ter Far­rell, and An­drew Sas­sine (col­lec­tive­ly re­ferred to as "the Payne group") have failed to file cer­tain pa­per­work with the SEC. Specif­i­cal­ly, the law­suit ac­cus­es the group for mul­ti­ple vi­o­la­tions of fed­er­al dis­clo­sure and re­port­ing rules un­der Sec­tion 13(d) of the Ex­change Act and Reg­u­la­tion 13D.
Arc­turus says it's seek­ing in­junc­tive re­lief to com­pel the Payne group to com­ply with these reg­u­la­tions, but per­haps more im­por­tant­ly, the law­suit al­so seeks to pre­vent Payne and his as­so­ciates from "con­tin­u­ing to mis­lead the vot­ing share­hold­ers of Arc­turus lead­ing up to the next ex­tra­or­di­nary gen­er­al meet­ing of share­hold­ers."
In oth­er words, Arc­turus is hop­ing if it airs Payne's dirty laun­dry, then share­hold­ers won't side with Payne's pro­pos­al to re­place the whole Arc­turus board with his own ap­point­ments.
Payne, the for­mer chief ex­ec­u­tive who was fired from Arc­turus for al­leged­ly putting his own self-in­ter­ests be­fore the com­pa­ny's, has been a bit of a thorn in the com­pa­ny's side over the past cou­ple of months. Payne took the first pub­lic swing in the bat­tle roy­al, claim­ing that four board mem­bers con­spired on his ouster. But then Arc­turus hit back with its own state­ment, even as it com­plied with Payne's re­quest to vote on new board mem­bers.
Then late last month, the drawn out fight took a nasty turn when Arc­turus launch­es its first law­suit against Payne, seek­ing dam­ages and in­junc­tive re­lieve and de­tail­ing Payne's mul­ti­ple al­leged mis­con­ducts. Those in­clud­ed op­er­at­ing a "lu­cra­tive side busi­ness dur­ing busi­ness hours" and at­tempt­ing to trans­fer Arc­turus' IP for no ap­par­ent rea­son dur­ing his tenure, in ad­di­tion to or­ches­trat­ing a move to block Arc­turus' rou­tine au­dit­ing ac­tiv­i­ty.
But things are start­ing to get re­al for Arc­turus, it says, as Payne's ac­tions could have se­ri­ous con­se­quences for the com­pa­ny. That move with the au­di­tors, for ex­am­ple, could po­ten­tial­ly re­sult in Arc­turus get­ting boot­ed from the Nas­daq. In a state­ment, Arc­turus had this to say:
"The Payne Group's ac­tions are cal­cu­lat­ed non-dis­clo­sures that promise to keep Arc­turus share­hold­ers in the dark at this crit­i­cal time in the Com­pa­ny's his­to­ry, caus­ing di­rect and on­go­ing harm to the Com­pa­ny and its share­hold­ers as the EGM ap­proach­es. We be­lieve that if Payne and his as­so­ciates are al­lowed to con­tin­ue to evade dis­clo­sure re­quire­ments and op­er­ate in vi­o­la­tion of Reg­u­la­tion 13D, Arc­turus will not be able to have a free and fair di­rec­tor elec­tion."