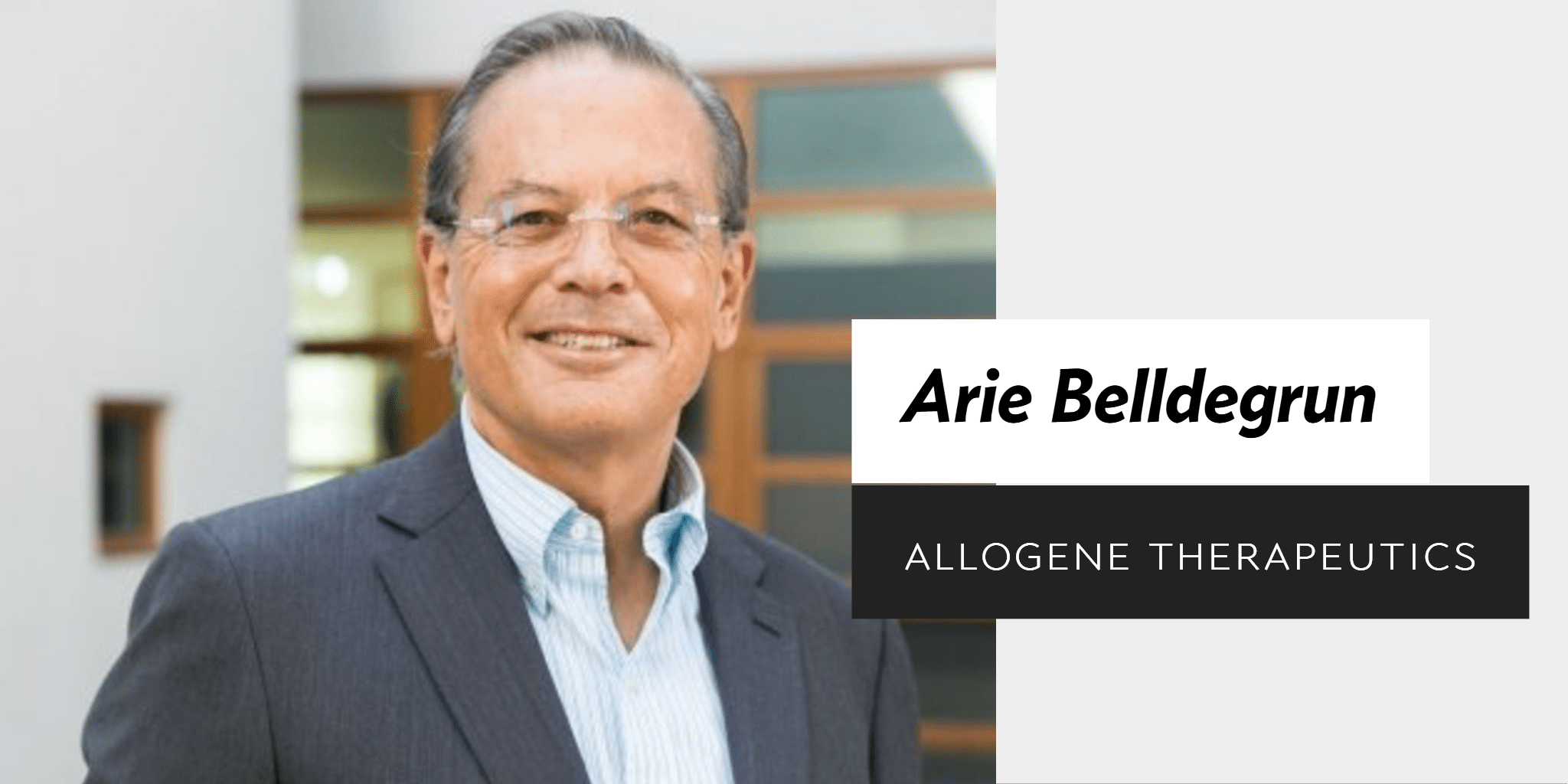 Arie Bellde­grun rais­es $300M, grabs Pfiz­er's al­lo­gene­ic CAR-T port­fo­lio and launch­es a ground­break­ing dri­ve to com­mer­cial­iza­tion
Af­ter pi­o­neer­ing one of the first per­son­al­ized CAR-T ther­a­pies to be ap­proved by the FDA, Kite vets Arie Bellde­grun and re­search chief David Chang have now launched a new biotech with a whop­ping $300 mil­lion in cash fi­nanc­ing and a col­lab­o­ra­tion with Cel­lec­tis af­ter bag­ging the full port­fo­lio of off-the-shelf CAR-T drugs in de­vel­op­ment at Pfiz­er.
Bellde­grun — who came away with a for­tune of more than $600 mil­lion from the sale of the biotech to Gilead — tells me he gained swift back­ing from a broad syn­di­cate to cre­ate Al­lo­gene Ther­a­peu­tics. And they're jump­ing out of stage left with a deal that gives them con­trol of Pfiz­er's CAR-T port­fo­lio, which in­cludes rights to the ear­ly-stage UCART19 al­lied with Paris-backed Cel­lec­tis.
In ex­change, Pfiz­er is get­ting a 25% stake in Al­lo­gene, which im­me­di­ate­ly vaults from out of nowhere in­to a lead­ing po­si­tion among de­vel­op­ers of off-the-shelf CAR-T ther­a­pies, look­ing to leapfrog the first gen­er­a­tion of per­son­al­ized CAR-Ts that use reengi­neered pa­tient cells.
"We have every one of the in­ter­est­ing tar­gets that I'm aware of," says Bellde­grun, the new­ly mint­ed ex­ec­u­tive chair­man at Al­lo­gene, with Chang tak­ing the CEO job. And they're ready to get to work with Cel­lec­tis, Servi­er and every­one else en­gaged in the "Man­hat­tan project" of bring­ing the first al­lo­gene­ic CAR-T to mar­ket.
"This is the biggest project," Bellde­grun says. "This is where cel­lu­lar ther­a­py will find its way."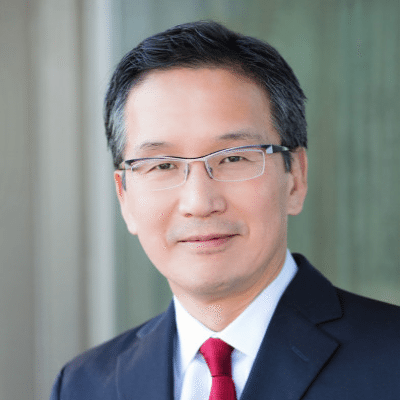 David Chang
Bellde­grun and Chang told me in a pre­view of the an­nounce­ment Mon­day evening that the deal be­gan to come to­geth­er the night they were cel­e­brat­ing the close of the Kite sale, when one of the bankers in­volved told them about a po­ten­tial deal he knew of.
In­stead of a leisure­ly va­ca­tion break, what fol­lowed was 5 months of in­tense ne­go­ti­a­tions, in which Bellde­grun got a close, up­front look at the 16 tar­gets that a team of 70 Pfiz­er in­ves­ti­ga­tors have been work­ing on for the past 4 years, along with UCART19, the 17th pro­gram in the deal.
"I looked at the da­ta and said 'David, we need to do this, it's a gold mine.' It's a deal I couldn't refuse," says Bellde­grun. "We know it's the fu­ture."
In­stead of a lengthy and ex­pen­sive per­son­al­ized au­tol­o­gous ap­proach that re­quires the ex­trac­tion and reengi­neer­ing of pa­tient cells in­to a po­tent ther­a­py that has proved par­tic­u­lar­ly ef­fec­tive in blood can­cers, Bellde­grun will now look to per­fect a gene edit­ing process that can de­vel­op 50 to 100 ther­a­peu­tic batch­es from a sin­gle donor. If it works, it will be cheap­er and faster than the first CAR-Ts, Yescar­ta and Kym­ri­ah.
This was a deal that in­volved "mul­ti­ple" bid­ders, says Bellde­grun, will­ing to pay a sig­nif­i­cant amount to buy in. But he says he and Chang were able to put to­geth­er the win­ning of­fer by keep­ing Pfiz­er close­ly en­gaged in the start­up and a clin­i­cal dri­ve that could get them to the thresh­old of com­mer­cial­iza­tion in just a few years.
With back­ers deeply im­pressed by their $12 bil­lion sale of Kite to Gilead, Bellde­grun and Chang are work­ing with in­vest­ments from TPG, Vi­da Ven­tures, Bell­Co Cap­i­tal, the Uni­ver­si­ty of Cal­i­for­nia Of­fice of the Chief In­vest­ment Of­fi­cer and Pfiz­er.
The pair of en­tre­pre­neurs are get­ting a team of about 50 Pfiz­er in­ves­ti­ga­tors to trans­fer over in the deal, tak­ing over Pfiz­er space for now in South San Fran­cis­co as they scout their own new digs. And Bellde­grun says they have al­ready lined up a string of "top notch" play­ers to join the com­pa­ny.
You can ex­pect the pay­roll to dou­ble in the next year, he adds.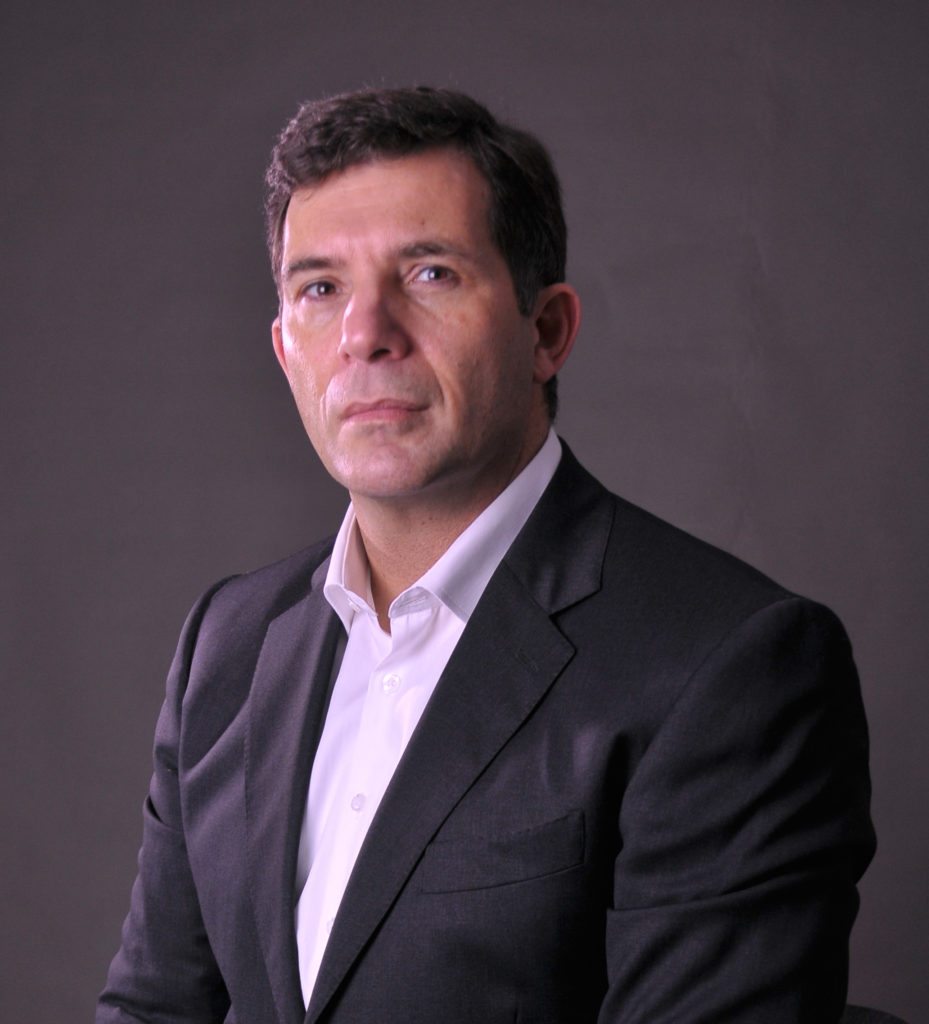 An­dré Chouli­ka
The deal teams Bellde­grun and Chang with Cel­lec­tis CEO An­dré Chouli­ka, the French biotech ex­ec who's been steer­ing the first off-the-shelf CAR-T in­to hu­man stud­ies. Servi­er and Pfiz­er launched a land­mark tri­al of Cel­lec­tis' UCART19 for acute lym­phoblas­tic leukemia, get­ting the green light to ex­pand from the UK in­to US sites a year ago.
I ran in­to Chouli­ka at an an­a­lysts meet­ing Bellde­grun or­ga­nized for Kite in New York a cou­ple of years ago. It struck me as odd see­ing the al­lo­gene­ic leader at the ri­val au­tol­o­gous gath­er­ing, but Chouli­ka tells me it was part of a long re­la­tion­ship that has con­verged in­to this new deal.
"Arie and my­self have been talk­ing for a long time," Chouli­ka told me. The mu­tu­al re­spect they de­vel­oped, he says, com­bined with Kite's ster­ling rep for ex­e­cu­tion, helped bring it all to­geth­er.
"I was con­vinced that Kite would be the win­ner in the au­tol­o­gous space," says Chouli­ka. And he thinks the new team at Al­lo­gene, com­bined with Cel­lec­tis' know-how on gene edit­ing, will ac­cel­er­ate the work on their lead ther­a­py, with a shot at com­mer­cial­iza­tion work in late 2021 or '22.
The tech­nol­o­gy may be still ap­pear to be quite ear­ly, but Bellde­grun paints a pic­ture of glob­al in­vestors ea­ger to get in now.
The $300 mil­lion came to­geth­er in a mat­ter of weeks, says Bellde­grun, who adds that it would have been easy to raise twice that amount. For now, he's not short of cash — and he says he and Chang al­so put their own mon­ey in­to the deal. As they go for­ward, con­sid­er­ing the need to build their own ded­i­cat­ed man­u­fac­tur­ing, he ex­pects they'll be able to raise more cash as need­ed.
So why not take the mon­ey from the Kite deal and take an ex­tend­ed va­ca­tion?
"I think at the end it's not mon­ey that dri­ves what we do," says Chang, who was cleared to leave Kite in Feb­ru­ary af­ter stay­ing on for the tran­si­tion. "It's re­al­ly the ac­tiv­i­ty that will sat­is­fy you, or some­thing that's deep down in you."