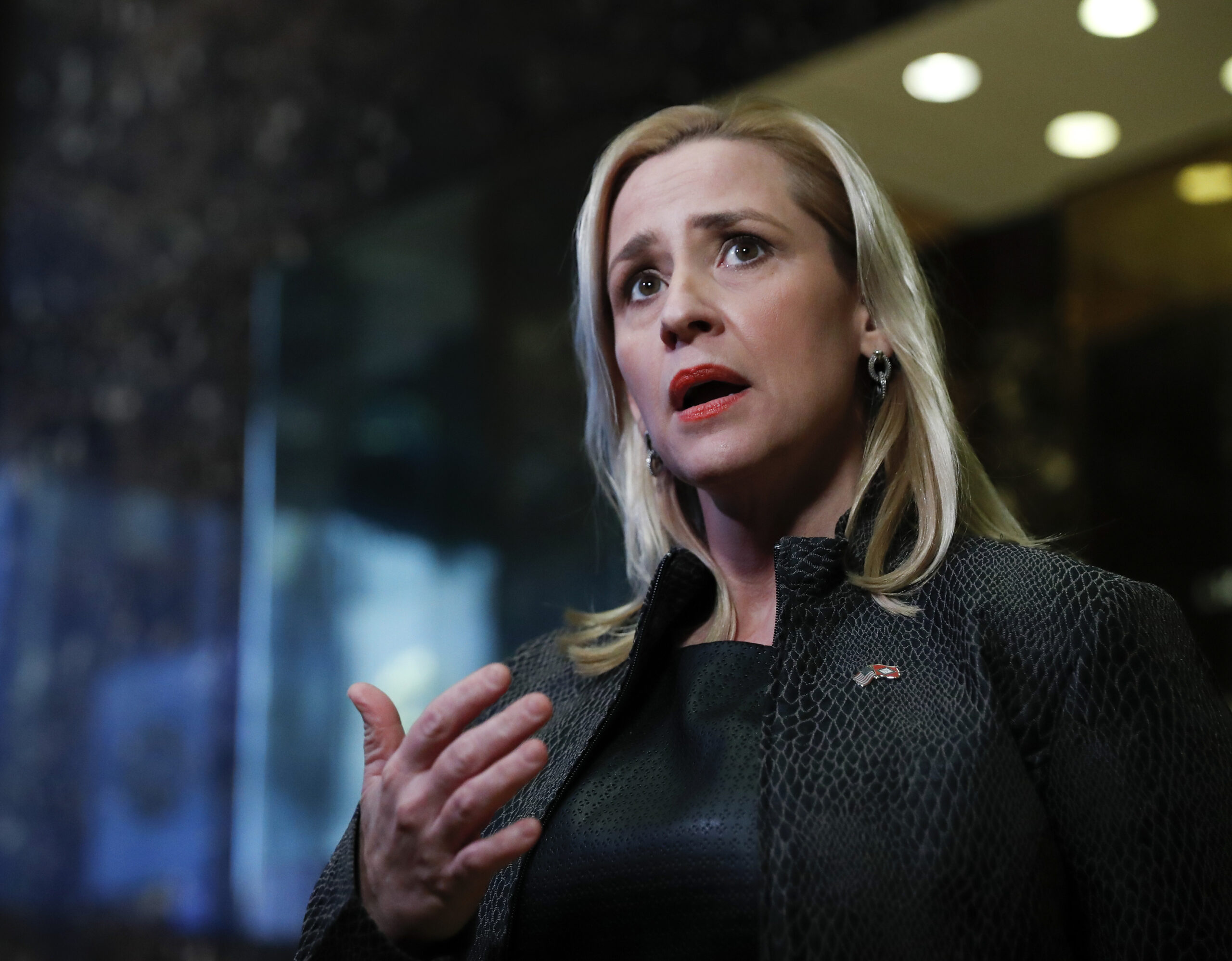 Arkansas Attorney General Leslie Rutledge (Carolyn Kaster/AP Images)
Arkansas ac­cus­es Eli Lil­ly, No­vo Nordisk, and Sanofi of col­lud­ing to dri­ve up in­sulin prices
Arkansas brought Eli Lil­ly, No­vo Nordisk, Sanofi, and three of the largest phar­ma­cy ben­e­fit man­agers (PBMs) to court yes­ter­day, ac­cus­ing them of col­lud­ing to ar­ti­fi­cial­ly dri­ve up in­sulin prices.
The com­plaint, filed by Arkansas At­tor­ney Gen­er­al Leslie Rut­ledge, al­leges the de­fen­dants de­vised a scheme in which the Big Phar­mas would "ar­ti­fi­cial­ly and will­ing­ly raise their list prices" and then pay a part of those earn­ings back to the PBMs as re­bates.
"These drug man­u­fac­tur­ers and PBMs have in­flat­ed the price of in­sulin and oth­er di­a­betes-re­lat­ed med­ica­tion to line their own pock­ets," Rut­ledge said in a state­ment.
The PBMs list­ed in the suit — CVS Care­mark, Cigna's Ex­press Scripts, and Unit­ed­Health's Op­tum­Rx — con­trol 80% of the PBM mar­ket, which in Feb­ru­ary nar­row­ly dodged a po­ten­tial FTC study on whether PBMs hurt com­pe­ti­tion and dri­ve up health­care costs.
Re­search from GoodRx shows that the av­er­age re­tail price for in­sulin rose 54% from 2014 to 2019, in part due to a lack of com­pe­ti­tion. Rather than al­low­ing com­pe­ti­tion to dri­ve down prices, Rut­ledge ac­cused PBMs of "in­ten­tion­al­ly dri­ving up the price of the at-is­sue drugs." Af­ter rais­ing their prices, the phar­ma com­pa­nies pay a por­tion of that back to PBMs for be­ing in­clud­ed as a drug op­tion to their clients, the law­suit says.
High prices force some pa­tients to go with­out treat­ment, and back in March the House passed a bill that would cap in­sulin prices at ei­ther $35 a month or 25% of an in­sur­ance plan's ne­go­ti­at­ed price.
This marks the lat­est in a string of in­sulin law­suits brought against phar­ma com­pa­nies in state courts across the coun­try. In 2017, a class ac­tion law­suit was brought against the same three Big Phar­mas for col­lud­ing to dri­ve up in­sulin prices. More re­cent­ly, in 2018 and 2021, Min­neso­ta and Mis­sis­sip­pi have re­spec­tive­ly filed law­suits against the phar­ma com­pa­nies and PBMs for al­leged­ly con­spir­ing to raise prices.
Ac­cord­ing to the Arkansas law­suit, for the last 15 years, the phar­ma com­pa­nies "have in lock­step raised the prices of their re­spec­tive di­a­betes drugs in an as­tound­ing man­ner, even though the cost to pro­duce these drugs has de­creased dur­ing that same time pe­ri­od."
Eli Lil­ly, No­vo Nordisk and Sanofi did not re­spond to re­quests for com­ment as of press time.