Armed with deals, dol­lars and the promise of up­com­ing da­ta, Zymeworks files $75M IPO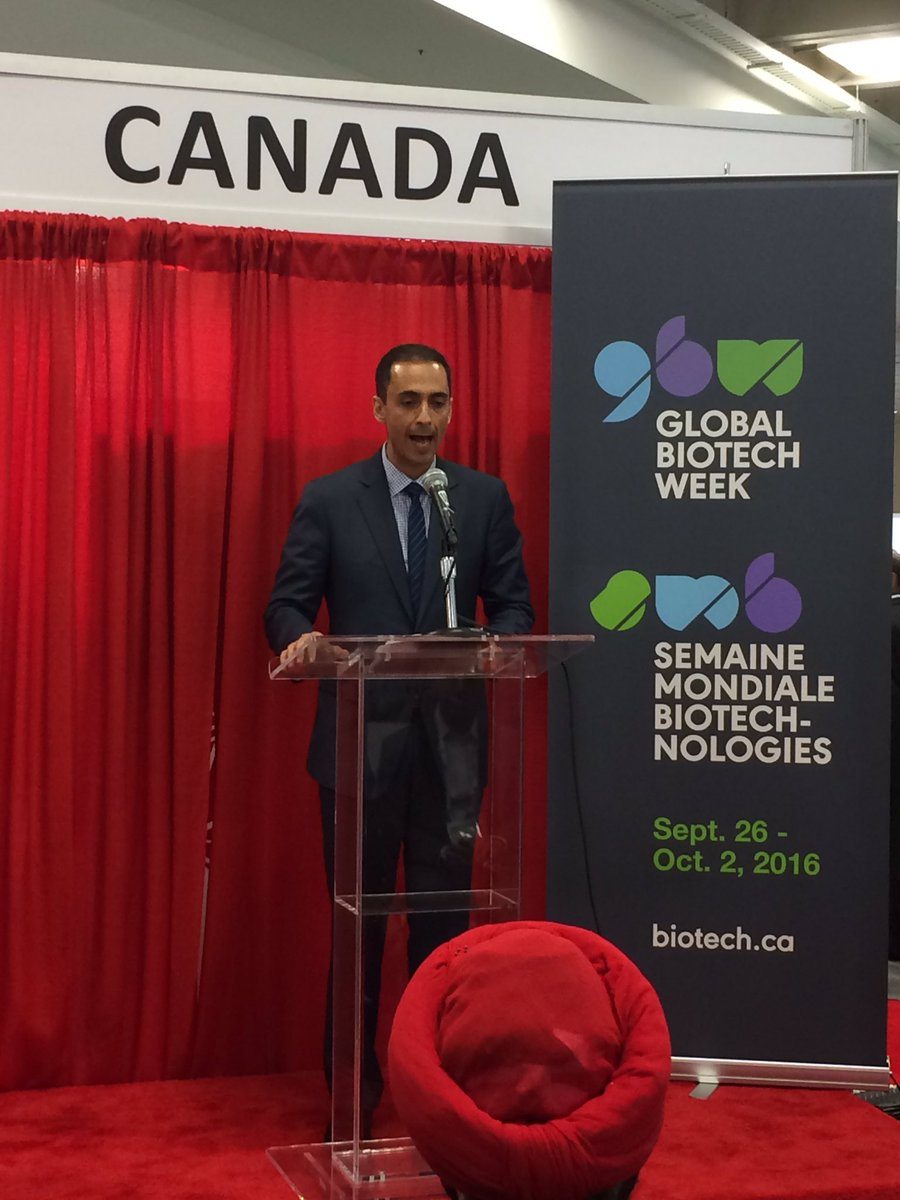 Ali Tehrani, Zymeworks ac­cepts@BIOTE­Cana­da Gold Leaf award (CRED­IT:@bio­ge­nius­CA)
A lit­tle more than a year ago, as Zymeworks CEO Ali Tehrani was reel­ing in a $61.5 mil­lion crossover round, the biotech CEO told me that he had a two-year run­way and a shot at be­ing op­por­tunis­tic in fil­ing for an IPO. This morn­ing, Tehrani con­clud­ed that the time was right—or at least nec­es­sary.
Zymeworks $ZYME has been blitz­ing its way through a se­ries of part­ner­ships and ex­pan­sion projects fo­cused on its bis­pe­cif­ic an­ti­bod­ies and armed AD­Cs, two plat­forms Zymeworks will now de­pend on to raise at least $75 mil­lion in an IPO.
Zymeworks has built its rep­u­ta­tion around a slate of big bio­phar­ma deals. In ad­di­tion to Lil­ly and Cel­gene, Glax­o­SmithK­line and Mer­ck have jumped on board the biotech's pri­ma­ry Azy­met­ric drug de­vel­op­ment plat­form. Dai­ichi Sankyo was the last com­pa­ny to jump on the plat­form. And Zymeworks re­cent­ly added a 10,000-square-foot lab in its Van­cou­ver base.
Their lead pro­gram—ZW25—now in the clin­ic us­es their bis­pe­cif­ic tech "to ad­dress pa­tient pop­u­la­tions with all lev­els of HER2 ex­pres­sion," reads the F-1, "in­clud­ing those with low to in­ter­me­di­ate HER2-ex­press­ing tu­mors, who are oth­er­wise lim­it­ed to chemother­a­py or hor­mone ther­a­py."
Zymeworks now joins a short list of com­pa­nies that are try­ing to make a leap in­to the pub­lic mar­ket. While Tehrani want­ed to pick his time, the biotech IPO mar­ket has been shaky in ear­ly 2017, with some suc­cess­es and some fail­ures. We're a long way from the boom days of 2014.
The biotech, though, has a long list of back­ers. The co-lead in­vestors in the last round were BDC Cap­i­tal and Lu­mi­ra Cap­i­tal, first timers, with ex­ist­ing in­vestors CTI Life Sci­ences Fund and the Fonds de sol­i­dar­ité FTQ jump­ing in. New in­vestors in the lat­est fi­nanc­ing in­clud­ed Per­cep­tive Ad­vi­sors, Teralys Cap­i­tal, North­leaf Ven­ture Cat­a­lyst Fund, Brace Phar­ma Cap­i­tal, Mer­lin Nexus and oth­ers.