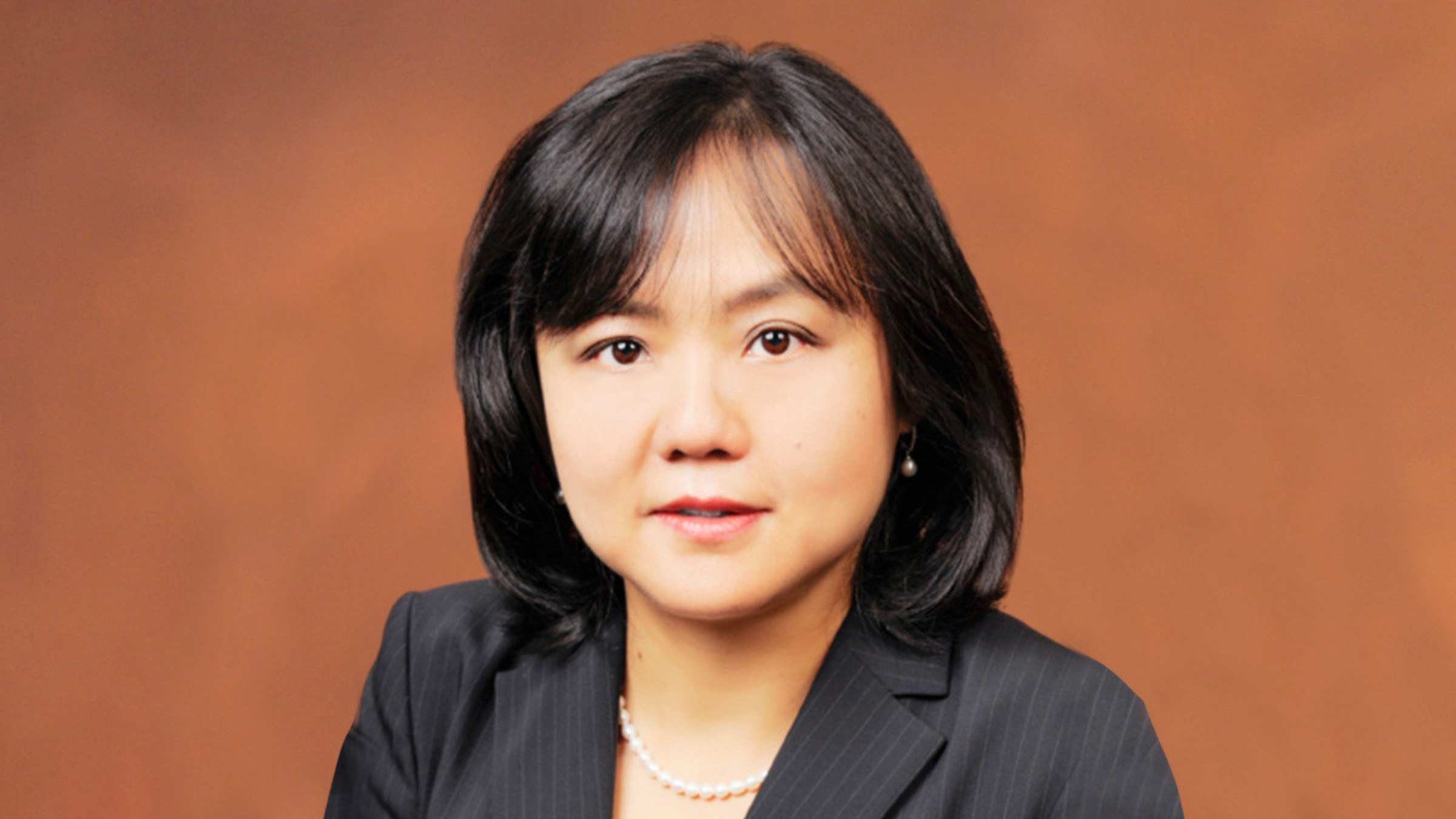 Lily Zou, Degron Therapeutics CEO
Armed with li­brary of mol­e­c­u­lar glues, De­gron launch­es out of a Shang­hai lab
A transpa­cif­ic biotech fo­cused on mol­e­c­u­lar glues now has more funds to play with as it works to vie for Big Phar­ma's at­ten­tion.
De­gron Ther­a­peu­tics an­nounced a Se­ries A worth $22 mil­lion Thurs­day, with Chi­nese VC Med-Fine Cap­i­tal as lead in­vestor and oth­er in­vestors such as Dy­ee Cap­i­tal and Baidu Ven­ture tag­ging along. Seed in­vestors CO-WIN Ven­tures and Yuan­bio Ven­ture Cap­i­tal al­so par­tic­i­pat­ed, De­gron said in a state­ment.
The biotech was found­ed just last year out of the lab of Yong Cang, a pro­fes­sor at Shang­haiTech Uni­ver­si­ty, branch­ing out with $10 mil­lion from a seed round in April 2021. Us­ing an ar­ray of dif­fer­ent types of screen­ing, from phe­no­types to pro­teomics and AI, De­gron re­searchers seek to pre­dict ways that dif­fer­ent pro­tein tar­gets can be de­grad­ed via mol­e­c­u­lar glue.
So far, the biotech's li­brary of po­ten­tial mol­e­c­u­lar glues is around 6,000, with the ma­jor­i­ty of them bind­ing to a ubiq­ui­tin E3 lig­ase known as Cere­blon.
While mol­e­c­u­lar glues and pro­te­ol­y­sis tar­get­ing chimeras, aka PRO­TACs, both take ad­van­tage of the hu­man body's pro­tein de­struc­tion sys­tem, their meth­ods of ac­tion are a bit dif­fer­ent. Mol­e­c­u­lar glues, a type of mono­va­lent de­grad­er, seek to "pro­gram" a ubiq­ui­tin E3 lig­ase to at­tach to tar­get cell sur­face pro­teins and break them down. PRO­TACs, on the oth­er hand, are bi­func­tion­al small mol­e­cules that teth­er a pro­tein of in­ter­est at one end, and at the oth­er end bind to an E3 lig­ase to de­grade and ul­ti­mate­ly dis­pose of that pro­tein.
CEO Lily Zou told End­points News that what sets De­gron apart from oth­er pro­tein degra­da­tion biotechs — in a field that is still rel­a­tive­ly new along­side Nurix, Plex­i­um and Kymera — is the "scaf­fold­ing" it us­es.
"The struc­ture of the small mol­e­cule de­cides — de­ter­mines what kind of tar­get you can re­cruit. And we have a dif­fer­ent start­ing point. Our ini­tial scaf­fold was dis­cov­ered in a screen­ing that's dif­fer­ent from most, as far as I know," the CEO said.
Zou added that most oth­er com­pa­nies look for de­riv­a­tives from two of the main ap­proved mol­e­c­u­lar glue drugs: Cel­gene's lenalido­mide (Revlim­id) and po­ma­lido­mide (Po­m­a­lyst).
"So they are de­riv­a­tives of that, but there is one chem­i­cal space. Imag­ine that we are in a dif­fer­ent chem­i­cal space. So be­cause we've dis­cov­ered this new scaf­fold, we've built our li­brary around that and ex­pand­ed, be­cause of that we can find dif­fer­ent tar­gets," Zou fur­ther elab­o­rat­ed.
Zou added that the biotech cur­rent­ly has 20 pro­grams in dif­fer­ent stages of pre­clin­i­cal de­vel­op­ment in a va­ri­ety of tar­gets that Zou said were once deemed un­tar­getable. So far, the in­di­ca­tions range from most­ly on­col­o­gy to some fo­cus in in­flam­ma­tion, meta­bol­ic dis­ease and rare dis­ease.
Three of its pro­grams are in the IND-op­ti­miza­tion stage, and Zou hopes to have those three pro­grams in hu­mans in the next 18 months. In the course of the next year or two, tar­get op­ti­miza­tion and val­i­da­tion will nar­row the num­ber of pre­clin­i­cal pro­grams down.
Zou said among the most ad­vanced pro­grams is a WEE1 ki­nase de­grad­er. De­gron has two choic­es for that tar­get: ei­ther a sin­gle-tar­get de­grad­er or a dual-tar­get de­grad­er, but the fi­nal de­ci­sion has not been made yet. An­oth­er tar­get re­mains undis­closed, but the CEO just called it "pro­tein A" for name's sake.
"The most ex­cit­ing thing about pro­tein A: It's un­drug­gable be­cause it's not an en­zyme or some­thing you can in­hib­it the func­tion of. It's a struc­tur­al pro­tein of a kind," Zou said. "So, tra­di­tion­al small mol­e­cule in­hibitors can­not tar­get it. And al­so, it's in­side the cell, so it's not tar­get­ed by an­ti­bod­ies or oth­er things."
As of right now, De­gron has space in the John­son & John­son-spon­sored JLABS space in Shang­hai. Zou al­so elab­o­rat­ed that the com­pa­ny has been talk­ing with J&J, and that the com­pa­ny is mov­ing to Roche Ac­cel­er­a­tor, which is Roche's at­tempt at build­ing an "in­no­va­tion hub" in Chi­na. In the mean­time, Med-Fine Cap­i­tal part­ner Jing Yu is join­ing De­gron's board of di­rec­tors.