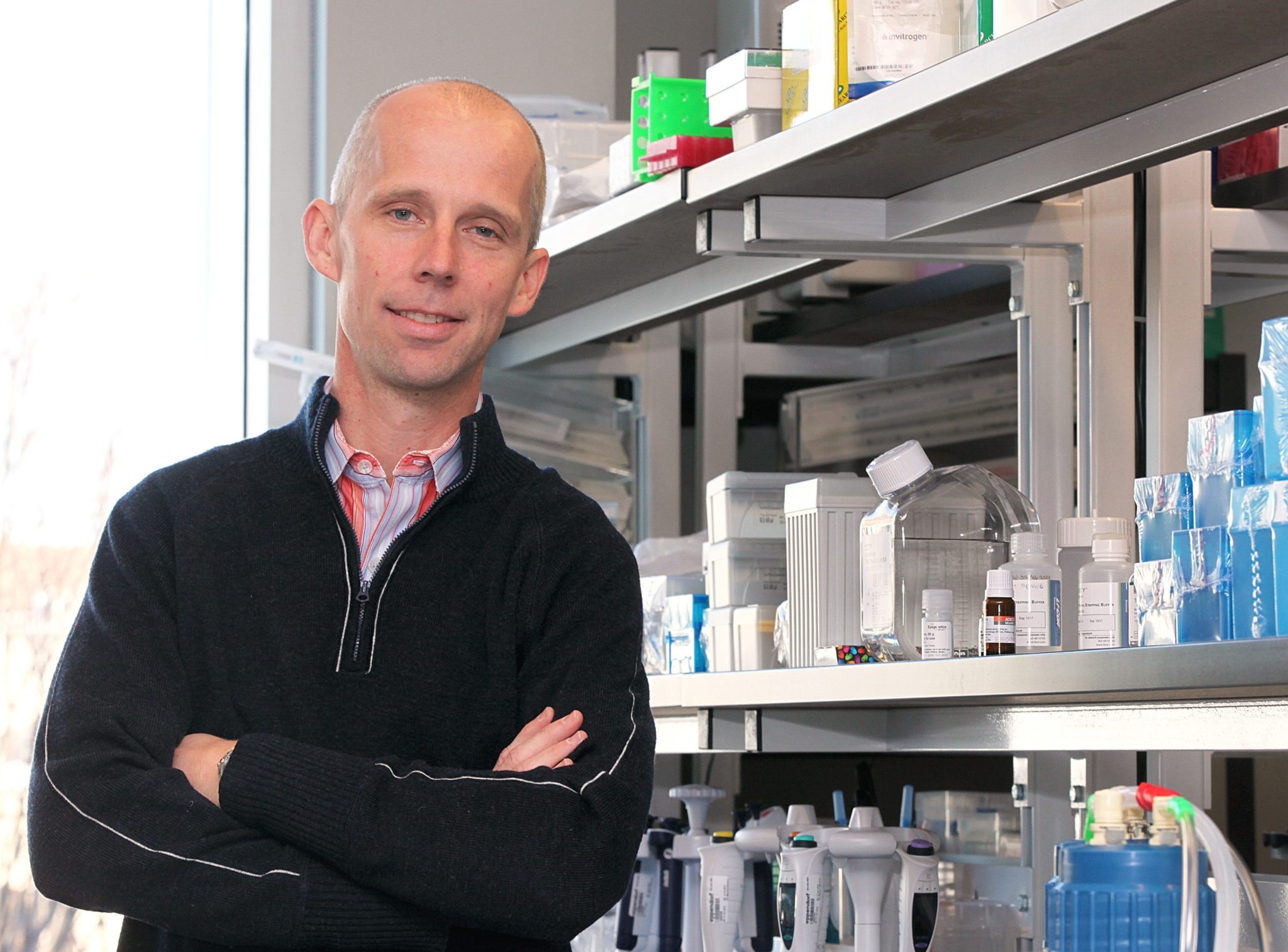 Blue­bird shares sink as an­a­lysts puz­zle out $1.8M stick­er shock and an un­ex­pect­ed de­lay
Blue­bird bio $BLUE has un­veiled its price for the new­ly ap­proved gene ther­a­py Zyn­te­glo (Lenti­Glo­bin), which came as a big sur­prise. And it wasn't the on­ly un­ex­pect­ed twist in to­day's sto­ry.
With some an­a­lysts bet­ting on a $900,000 price for the β-tha­lassemia treat­ment in Eu­rope, where reg­u­la­tors pro­vid­ed a con­di­tion­al ear­ly OK, blue­bird CEO Nick Leschly said Fri­day morn­ing that the pa­tients who are suc­cess­ful­ly treat­ed with their drug over 5 years will be charged twice that — $1.8 mil­lion — on the con­ti­nent. That makes this drug the sec­ond most ex­pen­sive ther­a­py on the plan­et, just be­hind No­var­tis' new­ly ap­proved Zol­gens­ma at $2.1 mil­lion, with an­a­lysts still wait­ing to see what kind of pre­mi­um can be had in the US.
Like No­var­tis, blue­bird will be set­ting it up as an in­stall­ment plan, with the charges spread out over 5 years as physi­cians eval­u­ate whether it's work­ing or not. The com­pa­ny will charge 315,000 eu­ros a year. If it works, the an­nu­al pay­ments will con­tin­ue, Leschly said in a call to­day, "if not, they stop. It's not rock­et sci­ence; it just makes sense."
These new, high­er, num­bers will spur an­a­lysts to sit down and crunch the num­bers again for this drug. SVB Leerink es­ti­mat­ed peak sales of $800 mil­lion for the first in­di­ca­tion, with sick­le cell dis­ease tak­ing that in­to block­buster ter­ri­to­ry.
But in­vestors didn't warm up to the pre­sen­ta­tion for the biotech, which has a mar­ket cap of $6.5 bil­lion. Blue­bird shares slid 4.5% in ear­ly trad­ing Fri­day. By ear­ly af­ter­noon the stock was more than 5% in the red.
Leschly says blue­bird has es­tab­lished a clear "in­trin­sic" val­ue of $2.1 mil­lion — de­liv­er­ing 22 QALYs, or qual­i­ty-ad­just­ed life years — for the most suc­cess­ful cas­es, not­ing that their price re­flects a 15% dis­count on that fig­ure. But the biotech al­so looked at pro­vid­ing a one-time treat­ment that could de­liv­er a life­time of val­ue — with­out ac­tu­al­ly prov­ing just how long these ther­a­pies can be ef­fec­tive. And they pro­pose be­ing ful­ly paid in 5 years, leav­ing pay­ers to con­sid­er what hap­pens if it fails past that point.
An­oth­er point: This is a com­pli­cat­ed pro­ce­dure, which adds costs on top of the treat­ment ex­pense.
Then, in the ear­ly af­ter­noon, Cowen an­a­lyst Yaron Wer­ber got in­to the act, not­ing his sur­prise that blue­bird is de­lay­ing the launch in or­der to make some last minute changes to the man­u­fac­tur­ing process, which adds an ex­tra el­e­ment of risk for the biotech.
(T)he key un­ex­pect­ed news is that EMA has re­quest­ed amend­ments to the fi­nal drug prod­ucts spec­i­fi­ca­tions and to the man­u­fac­tur­ing pa­ra­me­ters. Hence this de­lays the launch and would re­move any sales in FY19 to ear­ly '20. The good news is that it would en­able blue to on­board the qual­i­fied treat­ment cen­ters and help fur­ther prep for the launch. How­ev­er, un­ques­tion­ably this re­quest adds an el­e­ment of sur­prise and would re­quire blue to make a few mn­fg process changes ahead of launch which would al­so add some new risk.
Leschly care­ful­ly de­tailed how the com­pa­ny came up with its price and pay­ment mod­el, not­ing that the sys­tem is geared to cov­er­ing the cost of care de­liv­ered over a longterm ba­sis, rather than a po­ten­tial one-time event.
In mak­ing the case for the drug, blue­bird's CEO used a health eco­nom­ics case, eval­u­at­ing the gains in life ex­pectan­cy and the qual­i­ty of life mea­sures. Leschly al­so specif­i­cal­ly ex­clud­ed the sav­ings from the ther­a­py Zyn­te­glo re­places.
"In prin­ci­ple, I ac­tu­al­ly think this is progress," says Pe­ter Bach from the Memo­r­i­al Sloan Ket­ter­ing Can­cer Cen­ter, "I ac­tu­al­ly think it's a good trend."
But…
If they re­al­ly want to fol­low through with a rig­or­ous health eco­nom­ics case, says Bach, they should pub­lish their num­bers so pay­ers could take a care­ful look at how they ac­tu­al­ly stack up. Al­so, if they want­ed to be con­sis­tent, he adds, the com­pa­ny could start with a price that made sense based on the da­ta at hand, and then ad­just it as they find out more about how it works on a longterm ba­sis.
"In the old days you could come to mar­ket when you proved drugs work with dura­bil­i­ty. Now they come with un­sure dura­bil­i­ty, but they still want to charge at the up­per end." And they're get­ting the full pay­ment for a life­time ben­e­fit in the first 5 years, shift­ing the risk on­to pa­tients and pay­ers.
When it works, blue­bird bio's gene ther­a­py for β-tha­lassemia has been shown to keep pa­tients trans­fu­sion free for up to 3.8 years, ac­cord­ing to an up­date to­day at the big EHA meet­ing. But even some Wall Street an­a­lysts are hav­ing trou­ble with the price, as well as the mar­ket ex­pec­ta­tions. Piper Jaf­fray's Tyler Van Bu­ren:
(B)ased on con­sen­sus es­ti­mates, the Street is mod­el­ing that blue­bird trans­plants thou­sands of pa­tients with Zyn­te­glo/Lenti­Glo­bin. Put sim­ply, this is a dis­con­nect that is im­pos­si­ble for us to rec­on­cile. We al­so be­lieve that the $1.8MM price tag of Zyn­te­glo is hard to jus­ti­fy giv­en the $2.1MM comp of Zol­gens­ma, which treats chil­dren with a cer­tain out­come of death, as op­posed to a pop­u­la­tion where the ma­jor­i­ty of pa­tients are ad­e­quate­ly main­tained on trans­fu­sions.
And this is from SVB Leerink's Mani Foroohar:
Like any cell ther­a­py, 'process is the prod­uct' for Zyn­te­glo, and whether the ul­ti­mate com­mer­cial prod­uct will live up to the clin­i­cal da­ta seen to date is un­clear due to nec­es­sary man­u­fac­tur­ing changes — in­creas­ing the risk to the 80% of rev­enue/pa­tient at-risk un­der a 5-yr val­ue based con­tract. More con­cern­ing is that BLUE was un­able to ex­e­cute on the man­u­fac­tur­ing process de­vel­op­ment that is the crit­i­cal core com­pe­ten­cy of any cell ther­a­py fran­chise, per­haps rais­ing ques­tions on the com­pa­ny's abil­i­ty to hit stat­ed time­lines for many of its pro­grams.
The dev­il, as al­ways, is in the da­ta.
Here's the lat­est from blue­bird $BLUE: While 8 of 10 pa­tients with a less se­vere form of the dis­ease re­main trans­fu­sion-free in the Phase I/II study used for the reg­u­la­to­ry sub­mis­sions, it's not a sure thing. And in an­oth­er group of 8 pa­tients with a β0/β0 geno­type, on­ly 3 were trans­fu­sion in­de­pen­dent.
Those re­sults now ex­tend over to the Phase III tri­al, where 4 of 5 pa­tients with­out the β0/β0 geno­type are trans­fu­sion-free. One evalu­able pa­tient with the more se­vere form of the dis­ease achieved in­de­pen­dence from trans­fu­sions, and 5 pa­tients had stopped trans­fu­sions for at least three months.
That 3.8 years of trans­fu­sion in­de­pen­dence is crit­i­cal for blue­bird.
These dis­cus­sions by the pi­o­neers in the field will prove tremen­dous­ly in­flu­en­tial for the rest of the field, lock­ing in price ranges and pay­ment plans that — if they work — may well dic­tate the num­bers for every­one else.