As Ei­sai, Bio­gen plot a course to ac­cel­er­at­ed ap­provals for Alzheimer's drug, a mob of skep­tics are wait­ing to de­ci­pher hard num­bers
Wel­come to the big cat­a­lyst of Q3.
Ei­sai and Bio­gen won't re­veal their da­ta from a mid-stage study of BAN2401 in Alzheimer's dis­ease un­til to­mor­row, but there's no ques­tion that they're pre­sent­ing this as a ma­jor break­through in the field that needs to be hus­tled to pa­tients as rapid­ly as pos­si­ble.
Now they just have to con­vince a le­gion of prac­ticed, long­time skep­tics that they're right.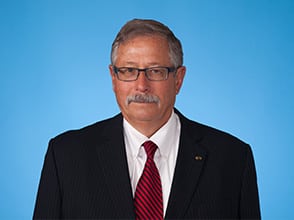 Lynn Kramer
In an in­ter­view with Reuters, Ei­sai's chief med­ical of­fi­cer for neu­rol­o­gy, Lynn Kramer, told re­porters that the part­ners are al­ready lay­ing the ground­work for a broad late-stage pro­gram while tak­ing this drug to reg­u­la­tors in search of an ac­cel­er­at­ed ap­proval.
"There is a clear dose re­sponse," says Kramer, who's ev­i­dent­ly itch­ing to re­veal how many pa­tients in the study got the high dose of the drug. In ad­di­tion, he added that low­er dos­es al­so worked.
So why aren't an­a­lysts lin­ing up to cheer the first ma­jor break­through in Alzheimer's in well over a decade?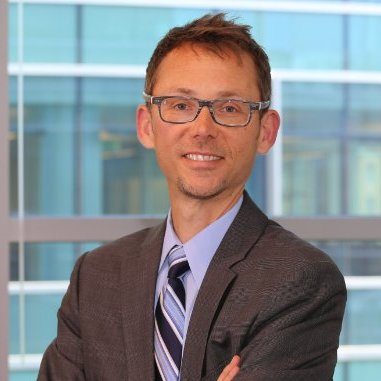 Michael Ehlers
First, the study failed the pri­ma­ry end­point at 12 months us­ing Bayesian analy­sis of the da­ta. But Bio­gen R&D chief Michael Ehlers — who was re­luc­tant to say ahead of talks with reg­u­la­tors just what the next clin­i­cal step will be — told in­vestors Tues­day morn­ing that they found a sig­nif­i­cant "dis­ease mod­i­fy­ing ef­fect" of their drug with "be­ta amy­loid low­er­ing in the brain" us­ing more tra­di­tion­al sta­tis­ti­cal analy­sis at 18 months. There was al­so a "dose de­pen­dent slow­ing of the rate of clin­i­cal pro­gres­sion…as ear­ly as 6 months and 12 and 18 months."
So it's a break­through, right?
It's not that easy.
To­mor­row we'll find out ex­act­ly what Ei­sai and Bio­gen con­sid­er to be a sta­tis­ti­cal­ly sig­nif­i­cant re­sponse. That leaves an­a­lysts spec­u­lat­ing on the num­bers, look­ing for a range on the slow­ing rate of dis­ease pro­gres­sion with the range ex­tend­ing any­where from 10% to 40%.
At 10%, ex­pect plen­ty of skep­ti­cism. Mizuho an­a­lysts wouldn't be sur­prised at 15% slow­ing.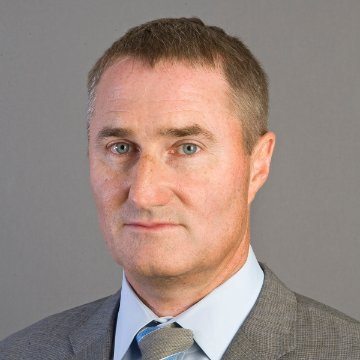 Ge­of­frey Porges, Leerink
But wait. Leerink's more skep­ti­cal Ge­of­frey Porges be­lieves that any­thing un­der 15% is like­ly to be seen as a weak re­sponse, with dam­ag­ing re­sults for the de­vel­op­ers' stocks. Any­thing over 30% will dri­ve a ma­jor ral­ly, on top of the one al­ready seen on the topline da­ta.
What's the big deal here?
Af­ter more than a decade of fail­ure by all the ma­jors, a suc­cess here would sin­gle-hand­ed­ly re­vive the amy­loid be­ta the­o­ry be­hind Alzheimer's, which has be­come in­creas­ing­ly doubt­ful as tri­al af­ter tri­al has now shown that tar­get­ing a-be­ta doesn't re­sult in im­prove­ments in cog­ni­tion and func­tion. To bend the curve on this dis­ease — which af­flicts mil­lions — would hand Ei­sai and Bio­gen the gold­en tick­et in lot­tery R&D, like­ly open­ing a mar­ket that could be worth $10 bil­lion a year. It would al­so help im­prove sen­ti­ment for Bio­gen's oth­er Alzheimer's drug, ad­u­canum­ab.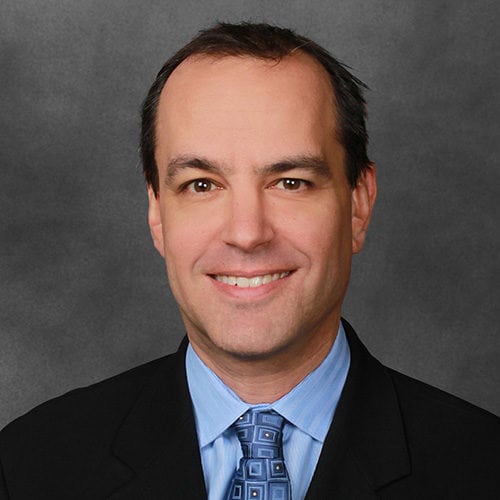 Josh Schim­mer
There are some com­pli­cat­ing fac­tors, though, which they have to clear. One big hur­dle in­volves the unique Alzheimer's test set up by the re­searchers, which they say bet­ter cap­tures the ef­fect of the drug on pa­tients with a mild form of the dis­ease. But any­thing that veers from the straight and nar­row in Alzheimer's re­search may at­tract crit­i­cal as­sess­ments by the reg­u­la­to­ry groups asked to re­view it.
In ad­di­tion, some ex­perts in the field are won­der­ing how the post-fail­ure de­c­la­ra­tion of suc­cess was han­dled in­ter­nal­ly, and if any bi­as­es were in­tro­duced in­to the study that could have af­fect­ed out­comes.
What won't pass muster here is any kind of hype over the num­bers. If the com­pa­nies her­ald weak da­ta, they will be dragged over the coals by an­a­lysts who have seen the same thing hap­pen over and over again at com­pa­nies that were lat­er forced to ad­mit de­feat.
(Any­one re­mem­ber Eli Lil­ly CEO John Lech­leit­er's en­thu­si­asm for solanezum­ab — af­ter its sec­ond big late-stage fail­ure, paving the way for a third flop?)
"If the BAN2401 Alzheimer's da­ta shows well, it could dri­ve a lift in sen­ti­ment and in­flow of cap­i­tal for the sec­tor broad­ly," Ever­core ISI an­a­lyst Josh Schim­mer told Mar­ket­Watch, "so our fin­gers are crossed that BI­IB wouldn't be so ridicu­lous as to put out a clear­ly pos­i­tive press re­lease with­out a dataset that is clear­ly ro­bust."