As gener­ic en­try looms for its cash cow, Jazz wins FDA nod for fol­low-up sleep dis­or­der drug
Af­ter a 3-month de­lay at­trib­uted to la­belling dis­cus­sions, Jazz Phar­ma­ceu­ti­cals $JAZZ has notched an ap­proval for its wake-pro­mot­ing drug sol­ri­amfe­tol, now chris­tened Sunosi.
Like Xyrem — the block­buster nar­colep­sy drug that ac­counts for the bulk of Jazz's sales — Sunosi is de­signed to treat ex­ces­sive day­time sleepi­ness for pa­tients with ob­struc­tive sleep ap­nea (OSA) as well as nar­colep­sy. In 2018, Xyrem sales reg­is­tered at $1.4 bil­lion, trans­lat­ing to over 70% of to­tal rev­enue. But with Sunosi in tow, to­tal prod­uct sales are ex­pect­ed to jump sub­stan­tial­ly.
Jazz bought Sunosi from Aer­i­al Phar­ma in 2014 af­ter the drug had passed muster in 2 Phase II tri­als for $125 mil­lion up­front. It's the first dual-act­ing dopamine and nor­ep­i­neph­rine re­up­take in­hibitor to be ap­proved by the FDA, and al­though the com­pa­ny is un­clear as to how it works, the drug has im­proved pa­tients' over­all clin­i­cal con­di­tion com­pared to a place­bo across four Phase III stud­ies.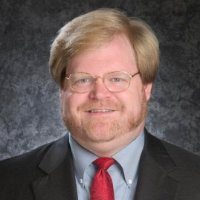 Bruce Cozadd
"With this ap­proval, a new, day­time med­i­cine that can pro­vide sus­tained wake­ful­ness through­out the day will be avail­able for pa­tients," CEO Bruce Cozadd said in a state­ment. "The FDA ap­proval of Sunosi al­so rep­re­sents an im­por­tant mile­stone for Jazz as we con­tin­ue to of­fer new treat­ment op­tions that ad­dress un­met needs for peo­ple liv­ing with chron­ic, and of­ten de­bil­i­tat­ing, sleep dis­or­ders."
Sunosi is ap­proved with once-dai­ly dos­es of 75 mg and 150 mg for pa­tients with nar­colep­sy and dos­es of 37.5 mg, 75 mg, and 150 mg for pa­tients with OSA — but no­tably not 300 mg, Umer Raf­fat of Ever­core ISI wrote in a note.
[In] our opin­ion, not get­ting 300 mg ap­proved might be the sin­gle most im­por­tant thing that makes this la­bel as clean as it is. As you scroll to page 8 of (the) la­bel, there is a ta­ble on BP and HR da­ta on dos­es in­clud­ing 300 mg dose — and you can clear­ly see why FDA did NOT ap­prove that dose de­spite bet­ter ef­fi­ca­cy. In fact, la­bel men­tions "dosages above 150 mg do not con­fer in­creased ef­fec­tive­ness suf­fi­cient to out­weigh AE".

By not hav­ing 300 mg, the BP and HR events mere­ly be­came a warn­ing, and NOT a black­box. And…al­though la­bel rec­om­mends as­sess­ing BP and HR be­fore ini­ti­at­ing and dur­ing treat­ment, (the) re­al­i­ty is that many nar­colep­sy and OSA pa­tients have mul­ti­ple CV risk fac­tors
Jazz is wait­ing for a DEA sched­ul­ing be­fore it can launch the drug, a process that's es­ti­mat­ed to take 90 days. Mean­while, the com­pa­ny will be hir­ing 50 more sales reps for their 95-mem­ber sleep team, ac­cord­ing to Cowen an­a­lysts.
By mak­ing some cross-tri­al com­par­isons be­tween Sunosi and cur­rent stan­dard of care Provig­il/Nu­vig­il (which re­cent­ly went gener­ic), they gave the Jazz drug a ring­ing en­dorse­ment as a best-in-class agent.
"Im­por­tant­ly, our con­sul­tant checks and sur­vey re­sults in­di­cate that Sunosi ap­pears to be a need­ed treat­ment op­tion and a like­ly $500 mil­lion+ long du­ra­tion prod­uct," they wrote. "The bot­tom line is that sol­ri­amfe­tol ap­pears to be the most ef­fec­tive wake-pro­mot­ing agent ever de­vel­oped for EDS."