As head-to-head with Alex­ion heats up, No­var­tis flash­es da­ta for next wave of tri­als for star kid­ney mol­e­cule
No­var­tis has rarely in­vest­ed much in kid­ney drugs, but over the last cou­ple of years, they've tried to build a pipeline out of a sin­gle drug.
On Sun­day, that drug, a small mol­e­cule called ip­ta­co­pan, de­liv­ered an­oth­er suc­cess. No­var­tis an­nounced that it cleared a Phase II tri­al for the rare kid­ney dis­ease IgA nephropa­thy, sig­nif­i­cant­ly re­duc­ing a risk fac­tor for kid­ney health. The da­ta bur­nish the Swiss phar­ma's con­fi­dence in a piv­otal Phase III study al­ready un­der­way in the con­di­tion, along with the mid- or late-stage stud­ies they've launched in a hand­ful of un­com­mon re­nal af­flic­tions.
Col­lec­tive­ly, they add a sec­ondary set of mar­kets for the drug, even if it proves un­suc­cess­ful in un­seat­ing Alex­ion in PNH, where the drug re­cent­ly won an FDA break­through des­ig­na­tion.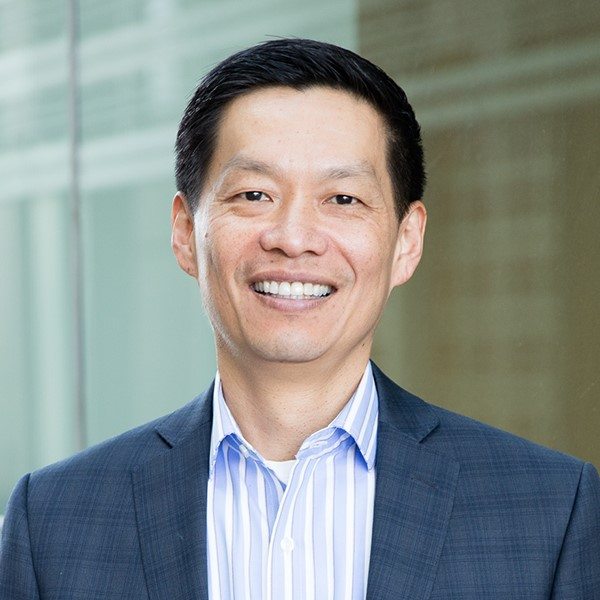 John Tsai
"Com­ple­ment-dri­ven re­nal dis­eases, such as IgAN, are dev­as­tat­ing and most­ly af­fect young adults, im­pos­ing a high dis­ease bur­den," No­var­tis CMO John Tsai said in a state­ment. "These new da­ta in IgAN add to the grow­ing body of ev­i­dence around the po­ten­tial of ip­ta­co­pan to tar­get a key dri­ver in these rare re­nal dis­eases."
In the 112-per­son study, IgA nephropa­thy pa­tients were ran­dom­ized to re­ceive place­bo or var­i­ous dos­es of ip­ta­co­pan. Pa­tients who re­ceived the high­est dose — the one they brought for­ward in­to Phase III — saw a 23% re­duc­tion in pro­tein­uria, or the amount of pro­tein, pa­tients re­leased in urine. A cor­re­late for how well the kid­neys are fil­ter­ing, the FDA has re­cent­ly ac­cept­ed it as a sur­ro­gate end­point for ac­cel­er­at­ed ap­proval.
No­var­tis said the drug al­so showed a "trend to­ward sta­bi­liza­tion" in glomeru­lar fil­tra­tion rate, a more es­tab­lished mea­sure for kid­ney func­tion, but de­clined to dis­close the ac­tu­al da­ta in their press re­lease. The two mea­sures are co-pri­ma­ry end­points on the Phase III stud­ies.
IgA nephropa­thy has no ap­proved treat­ments, but as the FDA has up­dat­ed its re­quire­ments for ap­prov­ing new kid­ney drugs and phar­ma and VC cash has poured in­to the space, the hunt for one has grown hot­ly com­pet­i­tive. Swedish biotech Cal­lid­i­tas snared a $90 mil­lion IPO last year most­ly on the promise of its Phase III steroid for the dis­ease. In Jan­u­ary, GV-backed Tru­code Gene Re­pair re­vealed they de­cid­ed to abrupt­ly scrap their en­tire gene edit­ing plat­form and sick­le cell dis­ease fo­cus on the hope that they could turn an old Mer­ck KGaA drug in­to the first treat­ment for the dis­ease. (They re­brand­ed as Ve­ra and went for a mod­est IPO.)
Like the oth­er dis­eases No­var­tis is fir­ing ip­ta­co­pan at, IgA nephropa­thy is dri­ven by a dys­func­tion­al im­mune sys­tem, in par­tic­u­lar prob­lems with a cas­cade called the com­ple­ment sys­tem. The most ad­vanced pro­gram is for PNH, the most well-known com­ple­ment dis­or­der, but one where No­var­tis faces stiff com­pe­ti­tion in es­tab­lished gi­ant Alex­ion and a new­com­er in Apel­lis, whose drug Em­paveli won ap­proval last month.
The com­pa­ny will have a clear­er path to com­mer­cial dom­i­nance in kid­ney dis­eases, where few, if any, oth­er op­tions are avail­able. On Mon­day, the com­pa­ny an­nounced up­dat­ed da­ta from their Phase II tri­al for CG nephropa­thy, al­so known as C3G, show­ing im­proved kid­ney func­tion from pa­tients on the drug. A Phase III tri­al will start lat­er this year.