As M&A buzz heats up, Parex­el plans 1,200 lay­offs; Grü­nen­thal is hir­ing for its new Boston/Cam­bridge cen­ter
→ As ru­mors of a po­ten­tial buy­out spread fol­low­ing a move to cut pro­ject­ed rev­enue, the big CRO Parex­el is lay­ing the ground­work for a ma­jor cut in staff. In a fil­ing with the SEC on May 4, the Waltham, MA-based com­pa­ny out­lined plans to slash up to 1,200 jobs at the glob­al clin­i­cal tri­al op­er­a­tion — far more than the 400 job cuts that had been in the works. The Boston Busi­ness Jour­nal re­port­ed that sto­ry first. The Wall Street Jour­nal, mean­while, re­port­ed ear­li­er in the week that Parex­el has be­gun work­ing with in­vest­ment bankers to beat the bush­es for a po­ten­tial buy­er, con­tin­u­ing a decade-long con­sol­i­da­tion in the CRO busi­ness.
→ In oth­er CRO news, INC Re­search and in­Ven­tiV Health are merg­ing in an all-stock trans­ac­tion. The com­bined op­er­a­tion will be val­ued at $7.4 bil­lion. The move cre­ates a top 3 CRO with 22,000 em­ploy­ees span­ning more than 60 coun­tries, serv­ing cus­tomers in more than 110 coun­tries.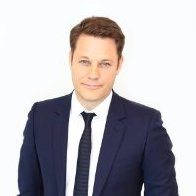 Gabriel Baertschi
→ Ger­manys Grü­nen­thal has joined the bio­phar­ma mi­gra­tion to the Cam­bridge/Boston hub. The com­pa­ny has set up a new group in the area look­ing for projects in pain, in­flam­ma­tion, or­phan dis­eases, and de­vices/tech­nolo­gies. "We are thrilled to be a part of the Boston sci­ence hot spot. One of the most vi­brant en­vi­ron­ments with a cul­ture and track record of in­no­va­tion," said Gabriel Baertschi, CEO of Grü­nen­thal. Adds a spokesper­son: "Grunen­thal's hub is in the CIC in Kendall Square/Cam­bridge. It is now open and staffed, and the com­pa­ny is al­so in the process of hir­ing. It plans 3-4 sci­en­tists ini­tial­ly with the op­tion/po­ten­tial to grow quick­ly as the com­pa­ny builds out part­ner­ships. The com­pa­ny al­ready signed 10 part­ner­ships/col­lab­o­ra­tions in the Greater Boston area."
→ With a lead in­tranasal ther­a­py for nasal poly­po­sis now un­der re­view at the FDA, Yard­ley, PA-based Opti­Nose has raised $37 mil­lion in ven­ture cash to lay the ground­work for a mar­ket­ing cam­paign. Fi­deli­ty led the round with par­tic­i­pa­tion from Avista Cap­i­tal Part­ners, En­tre­pre­neurs Fund and oth­er cur­rent in­vestors.
→ South San Fran­cis­co-based Cy­to­ki­net­ics $CYTK has raised $75 mil­lion through a pub­lic of­fer­ing.