As NDA talks loom, FDA hands Dai­ichi Sankyo a 'break­through' on its $410M AML drug quizar­tinib
Dai­ichi Sankyo ex­ecs just gained an added edge for their up­com­ing dis­cus­sions with the FDA on an ap­pli­ca­tion to start sell­ing quizar­tinib, a new drug for treat­ment-re­sis­tant acute myeloid leukemia with FLT3-ITD mu­ta­tions.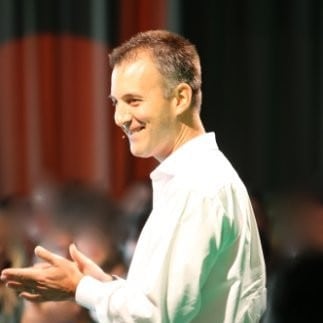 Ar­naud Leseg­re­tain
The FDA hand­ed the Japan­ese com­pa­ny a break­through drug des­ig­na­tion for quizar­tinib, putting the com­pa­ny on its in­side track and like­ly herald­ing a rapid-fire ap­proval.
Dai­ichi bought this drug in a $410 mil­lion deal — $315 mil­lion in cash — to ac­quire Am­bit Bio­sciences in San Diego 4 years ago. And just weeks ago the com­pa­ny out­lined pos­i­tive, though far from im­pres­sive, sur­vival da­ta from its piv­otal study.
AML pa­tients in the drug arm had a 27% sur­vival rate at 52 weeks, com­pared to 20% in the con­trol arm. That's sta­tis­ti­cal­ly sig­nif­i­cant and good enough for an OK — bar­ring a nasty sur­prise — but noth­ing that will wow physi­cians in the field.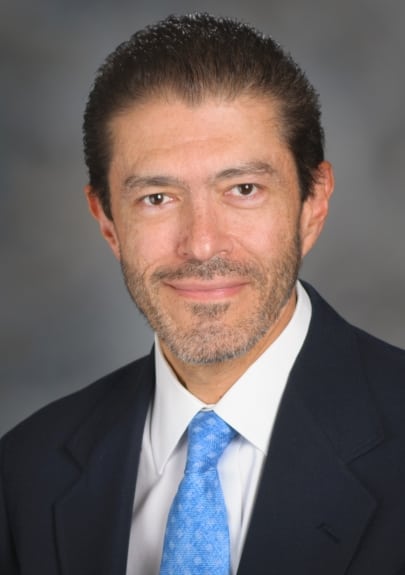 Jorge Cortes
"For 50 years, since the stan­dard of ther­a­py was in­tro­duced, noth­ing has changed since then," lead in­ves­ti­ga­tor Jorge Cortes told me 6 weeks ago. "You could say a few weeks isn't much," but he sees this as a land­mark suc­cess that will change that long-run­ning stan­dard of care.
Dai­ichi is study­ing their drug in com­bi­na­tion with chemo in on­go­ing stud­ies. Mean­while, No­var­tis' Ry­dapt (mi­dostau­rin) was ap­proved a year ago in com­bi­na­tion with chemo for front­line cas­es of AML with FLT3 mu­ta­tions (in­clud­ing ITD) while Nex­avar re­cent­ly demon­strat­ed ef­fi­ca­cy with chemo in the same spe­cif­ic pa­tient pop­u­la­tion.
"Quizar­tinib is the first FLT3 in­hibitor to sig­nif­i­cant­ly im­prove over­all sur­vival as an oral, sin­gle agent com­pared to chemother­a­py in pa­tients with re­lapsed/re­frac­to­ry AML with FLT3-ITD, an un­der­ly­ing dri­ver of this sub­type of AML," said Ar­naud Leseg­re­tain, head of the AML fran­chise at Dai­ichi Sankyo. "We are ex­cit­ed that quizar­tinib has re­ceived Break­through Ther­a­py des­ig­na­tion and we look for­ward to work­ing close­ly with the FDA to bring this po­ten­tial new treat­ment op­tion to pa­tients as quick­ly as pos­si­ble."