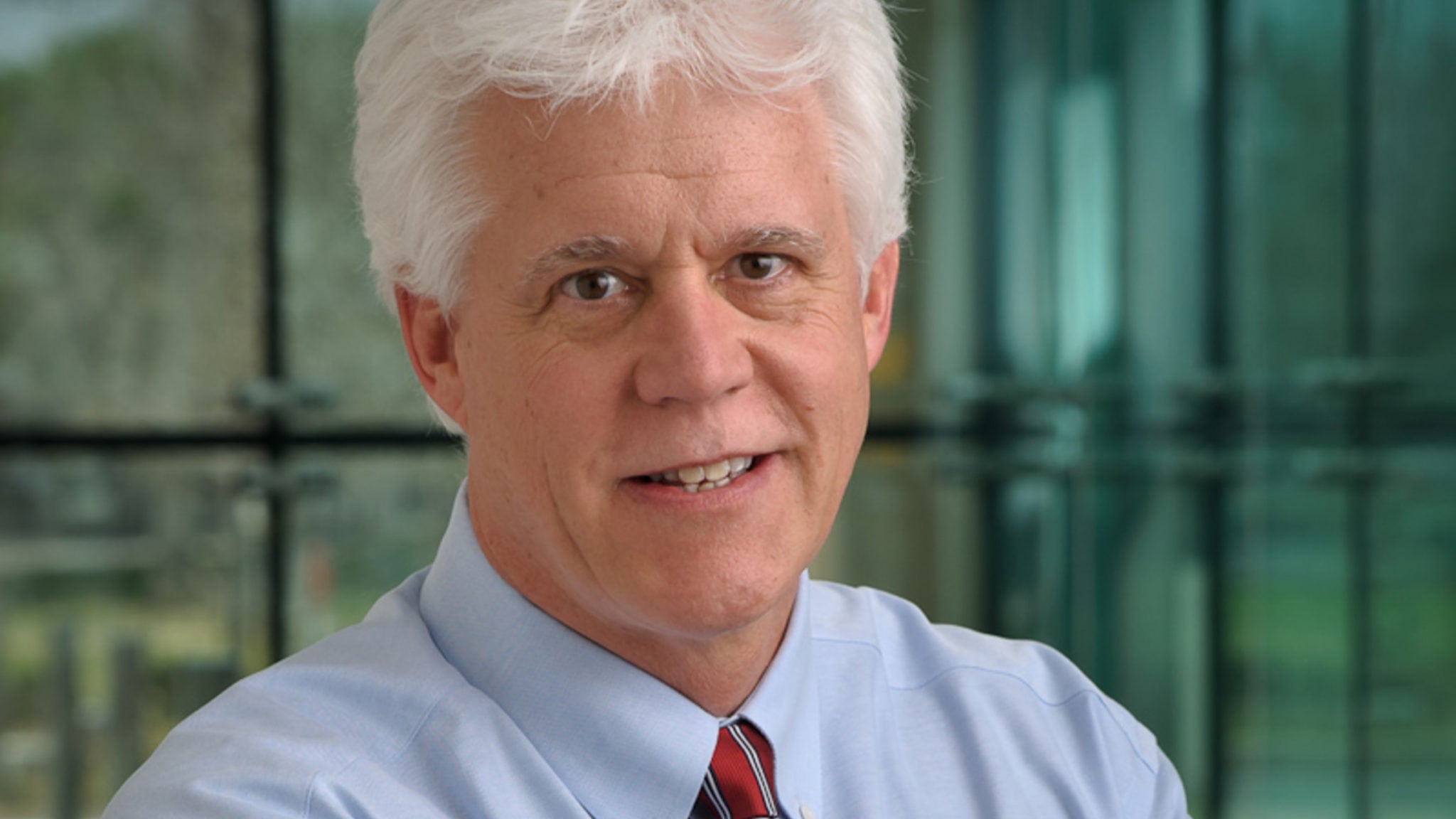 As R&D set­backs mul­ti­ply, a pi­o­neer­ing CRISPR/Cas9 pro­gram for Duchenne MD con­tin­ues to im­press in new dog study
While one drug af­ter the next seems to get reg­u­lar­ly shot down in Duchenne mus­cu­lar dy­s­tro­phy, as we saw to­day with Pfiz­er's failed Phase II, a pre­clin­i­cal CRISPR gene edit­ing pro­gram has been mak­ing some im­pres­sive progress in an­i­mal stud­ies.
Thurs­day af­ter­noon, Ex­on­ics pro­vid­ed some in­trigu­ing de­tails to show how their gene-edit­ing ap­proach works in dogs. Dis­patch­ing a Cas9 scalpel with guide RNA in­side an AAV de­liv­ery ve­hi­cle straight to mus­cle cells, the re­searchers say that their ap­proach was able to re­store dy­s­trophin pro­duc­tion that reached up to 92% of nor­mal in a ca­nine mod­el for the dis­ease.
That was for the high­est dose used.
John Rip­ple
"Typ­i­cal­ly," Ex­on­ics CEO John Rip­ple tells me, the re­sponse in dy­s­trophin pro­duc­tion "was above 50%."
That's a big deal, he says, par­tic­u­lar­ly when re­searchers in the field see pa­tients turn asymp­to­matic at around 20% of nor­mal dy­s­trophin pro­duc­tion.
Ex­on­ics has been mak­ing mea­sured ad­vances in this field, start­ing with the lab work done by UT South­west­ern's Er­ic Ol­son, who did the ear­ly sci­en­tif­ic in­ves­ti­ga­tion us­ing CRISPR on cells and mice. We made con­tact ear­ly on, as he dis­cussed the progress he had been mak­ing. Ol­son co-au­thored the study out to­day.
"Ca­nines have clin­i­cal and patho­log­i­cal fea­tures sim­i­lar to the hu­man pre­sen­ta­tion of Duchenne, in­clud­ing mus­cle weak­ness, at­ro­phy and fi­bro­sis," Ol­son not­ed to­day, as the lat­est work ap­peared in Sci­ence.
Late last year a $40 mil­lion launch round helped the com­pa­ny get start­ed with a vir­tu­al crew, which is now grow­ing fast. From a hand­ful of staffers, Ex­on­ics ros­ter has now grown to 11, with plans to dou­ble that when they move in­to a new lab and of­fices in Wa­ter­town lat­er this year.
In many ways, Duchenne MD could prove one of the best fields for a CRISPR team to work in — es­pe­cial­ly in the ear­ly days.
In this case, they're look­ing for a sim­ple cut and re­pair re­sponse need­ed to cor­rect er­rant cells that trig­ger the ail­ment, which slow­ly but sure­ly crip­ples and then kills its vic­tims. Tar­get­ing mus­cles and heart tis­sue gives them a sta­ble group of non-di­vid­ing cells to work with, which may well re­duce the chances of any off-tar­get im­pact — a top­ic that rou­tine­ly sparks near pan­ic in CRISPR/Cas9 in­vest­ment cir­cles.
It should be not­ed, though, that be­fore we start spot­light­ing a po­ten­tial cure for Duchenne, or spe­cif­ic ge­net­ic pa­tient pop­u­la­tions with the dis­ease, the drug is still not ready for a prime time hu­man tri­al.
"Our next step is to con­tin­ue pre­clin­i­cal work, ad­vanc­ing in the clin­ic," adds the CEO. "We need to do longer an­i­mal stud­ies, main­tain dy­s­trophin pro­tein over a long pe­ri­od of time."
That way, by the time they sit down with reg­u­la­tors and start talk­ing hu­man stud­ies, they'll be able to make a sol­id case built on ex­ten­sive pre­clin­i­cal work. When­ev­er that day ar­rives.
There's not an un­lim­it­ed amount of time avail­able, though. Pa­tients are still in des­per­ate need, and oth­er biotechs are al­so work­ing on a cure.
Ex­on­ics is one of sev­er­al de­vel­op­ers look­ing to carve a new re­search path to this dis­ease. Mus­cle drugs have proven very prob­lem­at­ic in ad­dress­ing a se­vere dis­ease like this. And Sarep­ta's eteplirsen was ap­proved with­out sig­nif­i­cant ef­fi­ca­cy da­ta, un­der­scor­ing a dra­mat­ic need for new drugs. Sarep­ta, Sol­id Bio and oth­ers are ex­plor­ing gene ther­a­py ap­proach­es, which have al­so high­light­ed some im­pres­sive ear­ly re­sults.
---
Im­age: Er­ic Ol­son. Jane Cof­fin Childs Memo­r­i­al Fund for Med­ical Re­search