As ri­vals look to carve up its block­buster rev­enue, No­var­tis' Cosen­tyx reg­is­ters re­mark­ably con­sis­tent ef­fect for pso­ri­a­sis
A decade af­ter the very first pso­ri­a­sis pa­tient was treat­ed with Cosen­tyx (se­cuk­inum­ab), No­var­tis is rolling out a fresh set of da­ta un­der­scor­ing just how durable the re­sponse rates are among pa­tients tak­ing the ther­a­py.
In a 5-year fol­lowup, re­searchers for No­var­tis $NVS say that skin clear­ance rates have re­mained vir­tu­al­ly un­changed for this IL-17A block­buster. Look­ing at PASI 75/90/100, the one-year scores were 89%, 69% and 44%. At year five the PASI rates lined up at 89%, 66% and 41%.
In oth­er words, when this drug works, it con­tin­ues to work re­mark­ably con­sis­tent­ly for as far out as the com­pa­ny has been able to track. And this new da­ta fol­lows a sim­i­lar­ly pos­i­tive three-year fol­lowup for this drug in anky­los­ing spondyli­tis.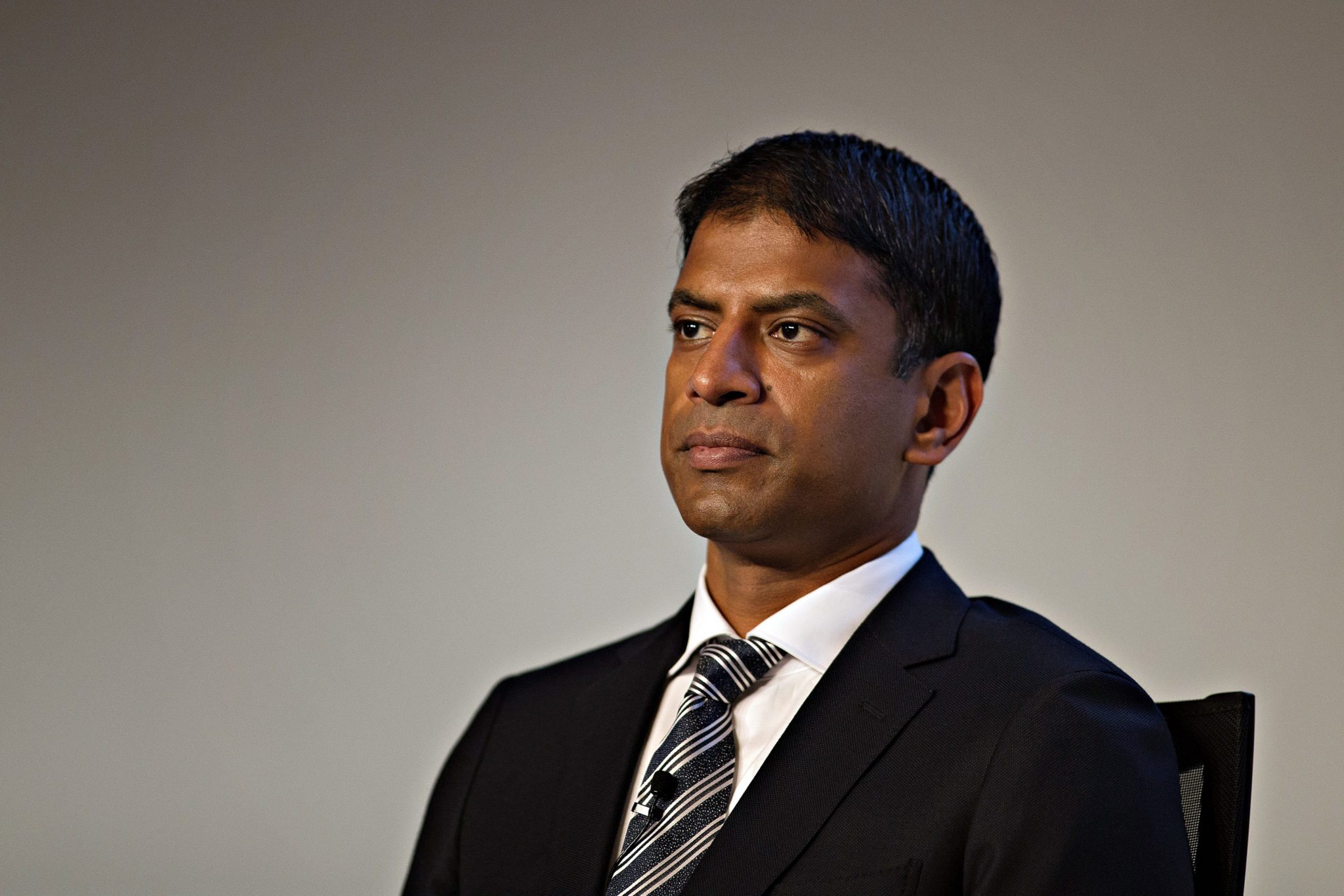 Vas­ant Narasimhan, No­var­tis' CEO-des­ig­nate
Bloomberg
---
That's a big deal for No­var­tis, which was out front in the new wave of pso­ri­a­sis drugs that's been hit­ting the mar­ket. In Q2 the phar­ma gi­ant re­port­ed close to $500 mil­lion in sales as CEO Joe Jimenez crowed that "we see $2 bil­lion of full year sales with­in reach."
No­var­tis though, has a grow­ing group of ri­vals nip­ping at its heels. With Eli Lil­ly field­ing Taltz, Valeant push­ing Siliq and J&J bag­ging a key FDA win in Ju­ly for its block­buster con­tender guselkum­ab, No­var­tis wants to do every­thing it can to high­light the pos­i­tives on this drug, which launched a cou­ple of years ago.
"Cosen­tyx is the first and on­ly IL-17A in­hibitor ap­proved for pso­ri­a­sis, pso­ri­at­ic arthri­tis and anky­los­ing spondyli­tis and has been pre­scribed to more than 100,000 pa­tients since launch," says Vas Narasimhan, No­var­tis' de­vel­op­ment chief and the des­ig­nat­ed heir to the throne, who will be mov­ing to the helm in Feb­ru­ary.