As ri­vals wait in line, Mer­ck­'s Keytru­da scores ear­ly FDA nod for front­line pa­tients with the most com­mon form of kid­ney can­cer
Mer­ck's key­stone im­munother­a­py Keytru­da is poised to be­come the key front­line ther­a­py for a com­mon form of kid­ney can­cer, ahead of check­point in­hibitor ri­vals who are vy­ing for a piece of the mar­ket for pre­vi­ous­ly un­treat­ed pa­tients with re­nal cell car­ci­no­ma (RCC).
Topline da­ta re­leased last Oc­to­ber showed a com­bi­na­tion of Keytru­da and Pfiz­er's $PFE ty­ro­sine ki­nase in­hibitor (TKI) In­ly­ta in the KEYNOTE-426 tri­al im­proved over­all sur­vival, pro­gres­sion-free sur­vival and over­all re­sponse rates across risk groups, re­gard­less of PD-L1 sta­tus, com­pared to Pfiz­er's Su­tent in first-line RCC pa­tients. Mer­ck $MRK of­fered fur­ther de­tail in Feb­ru­ary, in­di­cat­ing the Keytru­da com­bo sig­nif­i­cant­ly im­proved OS [re­duc­ing the risk of death by near­ly half (HR 0.53)] as well as PFS (HR 0.69).
The Keytru­da com­bo had been grant­ed pri­or­i­ty re­view by the US health reg­u­la­tor in Feb­ru­ary, and on Mon­day the drug­mak­er said com­bo had been ap­proved for first­line RCC.
"Bris­tol-My­ers has been gain­ing share in the 1L RCC mar­ket with their Op­di­vo + Yer­voy com­bo but Mer­ck's da­ta ap­pears su­pe­ri­or giv­en…Op­di­vo + Yer­voy showed an OS ben­e­fit (but not a PFS ben­e­fit) over Su­tent in the Check­Mate-214 tri­al but on­ly in in­ter­me­di­ate and high-risk pa­tients and the ben­e­fit, in our view, be­ing dri­ven by the re­spons­es seen in pa­tients that were PD-L1 pos­i­tive. Over time, the avail­abil­i­ty of a gener­ic ver­sion of In­ly­ta (we as­sume in 2025) could al­so pro­vide a cost ad­van­tage for the Keytru­da + In­ly­ta reg­i­men over Op­di­vo + Yer­voy," Cred­it Su­isse an­a­lyst Vamil Di­van wrote in a Feb­ru­ary note.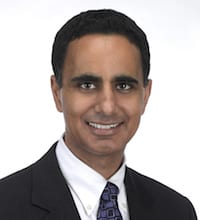 Vamil Di­van
TKI's such as In­ly­ta and Su­tent block chem­i­cal mes­sen­gers en­zymes called ty­ro­sine ki­nas­es, which help send growth sig­nals in cells. Some an­a­lysts have sug­gest­ed that a TKI/IO com­bo will emerge as the stan­dard of care in first line RCC, and that they an­tic­i­pate sim­i­lar re­sults to emerge from the on­go­ing Check­Mate 9ER tri­al, which is test­ing a com­bi­na­tion of Bris­tol-My­er's $BMY Op­di­vo and Ex­elix­is' $EX­EL TKI Cabome­tyx ver­sus Su­tent in RCC pa­tients.
Mean­while, Pfiz­er and Ger­many's Mer­ck KGaA are not far be­hind. The FDA has agreed to a speedy re­view for their ap­pli­ca­tion to mar­ket a com­bi­na­tion of their check­point in­hibitor Baven­cio and In­ly­ta in RCC pa­tients — and the agency is ex­pect­ed to make its de­ci­sion by June. The com­bo has shown more than 5 months of PFS ben­e­fit (13.8 months vs. 8.4 month with Su­tent; HR = 0.69), but the tri­al has, so far, not demon­strat­ed OS im­prove­ment.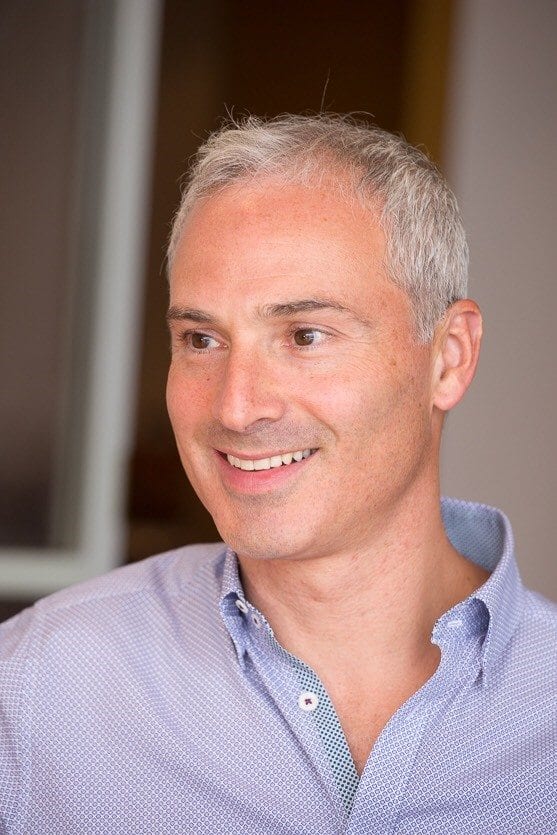 Yaron Wer­ber
In March, Cowen an­a­lysts sur­veyed RCC ex­perts and found that 64% of polled spe­cial­ists ex­pect­ed Keytru­da + In­ly­ta to take the lead­ing po­si­tion in front­line RCC in the next three years. The ex­perts "do not be­lieve that re­sults from Check­Mate-9ER could sal­vage Cabo for a 1L po­si­tion. We be­lieve CaboNi­vo needs to show ben­e­fits in both sur­vival and safe­ty to be com­pet­i­tive. Hence the fu­ture for the drug will be in 2L where Cabo is in­creas­ing­ly ex­pect­ed to be the dom­i­nant drug," Cowen's Yaron Wer­ber wrote in a note on Sun­day.
About 73,820 new cas­es of kid­ney can­cer will oc­cur in 2019, and rough­ly 14,770 peo­ple will suc­cumb to the dis­ease this year, the Amer­i­can Can­cer So­ci­ety es­ti­mates.
---
Im­age: Shut­ter­stock