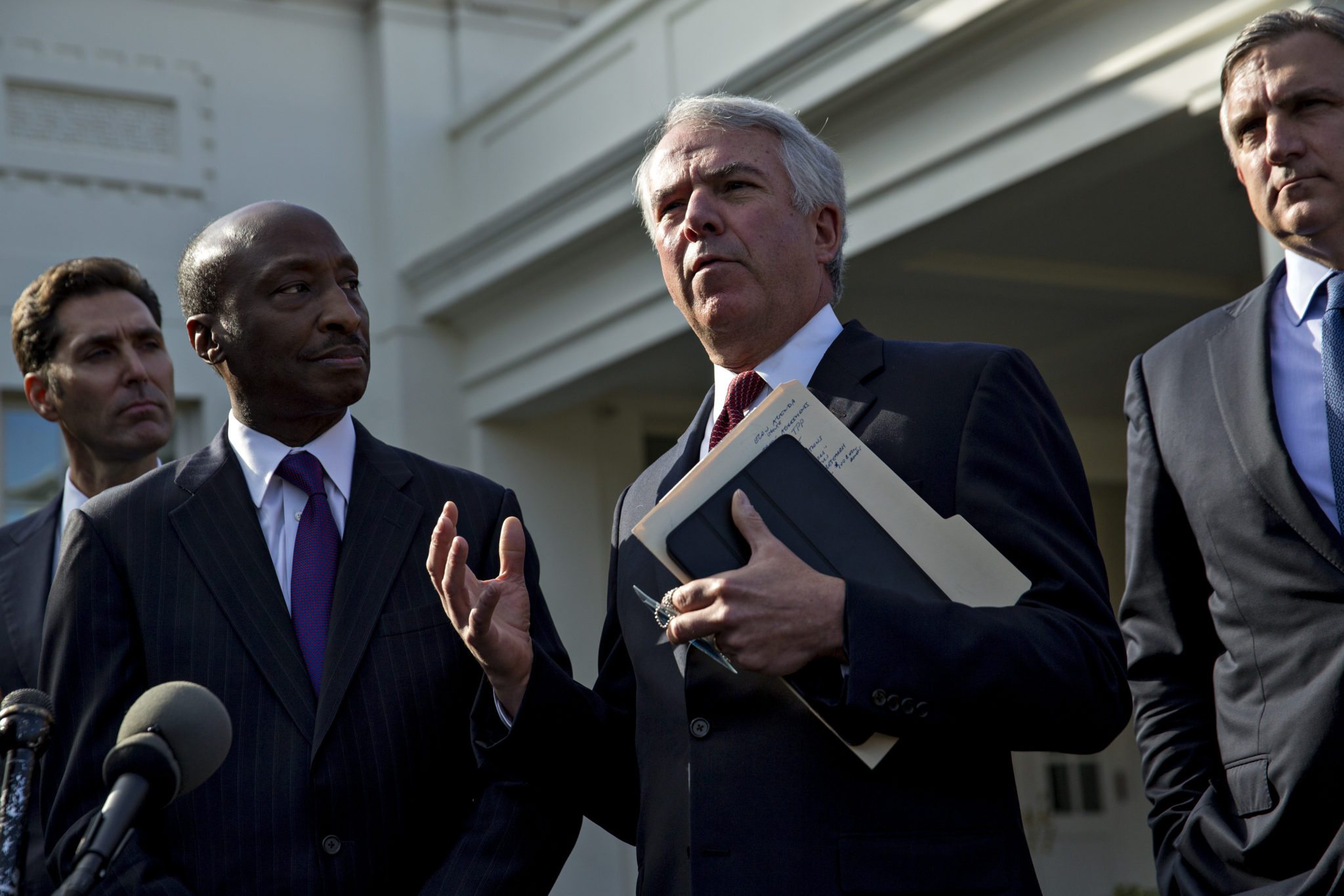 As talk of drug pric­ing takes cen­ter stage, Am­gen slash­es Repatha price by near­ly 60%
Biotech ma­jor Am­gen $AMGN has de­cid­ed to cut its loss­es, and the price, of its cho­les­terol drug Repatha in a scram­ble to claw back its com­pet­i­tive po­si­tion­ing ver­sus Re­gen­eron $REGN and Sanofi $SNY, the team be­hind its main ri­val treat­ment, Pralu­ent.
Fol­low­ing ap­provals in 2015 the two drugs were pegged to at­tain block­buster sta­tus for their abil­i­ty to dra­mat­i­cal­ly low­er lev­els of LDL cho­les­terol, but in­stead faced push­back from in­sur­ers for their high stick­er prices that led to low­er adop­tion than ex­pect­ed, de­spite lat­er tri­als that demon­strat­ed the PC­SK9 in­hibitors al­so sig­nif­i­cant­ly cut the risk of heart at­tacks and stroke.
On Wednes­day, Am­gen said it was low­er­ing Repatha's list price by 60% to $5,850 from $14,100 per year in a bid to low­er co­pays, par­tic­u­lar­ly for pa­tients cov­ered by Medicare. An es­ti­mat­ed 75% of Medicare pa­tients pre­scribed a PC­SK9 in­hibitor nev­er ac­tu­al­ly fill their pre­scrip­tions, main­ly due to high out-of-pock­et costs, not­ed Am­gen CEO Robert Brad­way.
Am­gen's move fol­lows Re­gen­eron and Sanofi's de­ci­sion to low­er the price of its Pralu­ent to a range of $4,500 – $8,000 from the orig­i­nal $14,600 per year. This change did not mod­i­fy Pralu­ent's list price, but rather was of­fered in the form of a larg­er re­bate to gi­ant phar­ma­cy ben­e­fit man­ag­er Ex­press Scripts $ES­RX, who re­ward­ed the ac­tion by po­si­tion­ing Pralu­ent as the pre­ferred PC­SK9 in­hibitor in their for­mu­la­ry. Un­like Repatha, Pralu­ent has al­so shown to low­er the risk of death.
Last year, Repatha brought in $319 mil­lion, while Pralu­ent gen­er­at­ed $195 mil­lion.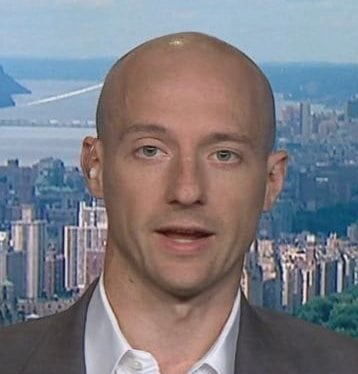 Bri­an Sko­r­ney
Am­gen's an­nounce­ment could "re­sult in some mar­ket seg­men­ta­tion, where Am­gen claims greater share of the Medicare mar­ket but Sanofi/Re­gen­eron dom­i­nates the pri­vate in­sur­ance mar­ket" not­ed Baird an­a­lyst Bri­an Sko­r­ney in a note. Ac­cord­ing to Jef­feries' an­a­lyst Michael Yee, the cur­rent PC­SK9 mar­ket is half Medicare and half com­mer­cial, while 75% of Medicare scripts are ap­proved and have in­sur­ance ver­sus on­ly 40% for com­mer­cial pay­ors. But, 75% of Medicare-ap­proved pre­scrip­tions do not get filled and are even­tu­al­ly aban­doned due to an av­er­age $280-370/month co-pay, he said. "This is mon­ey lit­er­al­ly left on the ta­ble."
Yee made some quick back-of-the-en­ve­lope cal­cu­la­tions:
If we tried to es­ti­mate and gross up cur­rent "lost rev­enue" now that be­come "booked rev­enue" over next year…we es­ti­mate the con­tri­bu­tion to­day could be up to a 25% boost – i.e. they do $200 mil­lion/year in medicare busi­ness but 75% is lost due to co-pay af­ford­abil­i­ty. If the co-pay drops to the new $25-150 then the $200 mil­lion in medicare grossed up could be $150 mil­lion+ tech­ni­cal­ly per year…ob­vi­ous­ly this is a longer term thing to say that half the busi­ness now should open up and get more ac­ces­si­bil­i­ty.
As po­lit­i­cal and pub­lic scruti­ny in­to drug pric­ing in­ten­si­fies, a host of Amer­i­can drug­mak­ers have made pledges to quell their ap­petite for drug price hikes. Am­gen in May al­so pledged not to take price in­creas­es planned for Ju­ly, and promised it would not do so for the rest of 2018.
---
Im­age: Am­gen CEO Robert Brad­way (cen­ter) at the White House short­ly af­ter Pres­i­dent Trump took of­fice in 2017 Get­ty