Philip Scheltens (Edmond Sadaka/Sipa via AP Images)
As ven­ture fund­ing in on­col­o­gy flour­ish­es, neu­ro has seen shal­low­er pock­ets. A Eu­ro­pean in­vestor wants to change that
Big Phar­ma has re­treat­ed from neu­ro­science over the past sev­er­al years, aban­don­ing or trim­ming back pro­grams af­ter fac­ing set­backs in dif­fi­cult-to-treat brain dis­or­ders. And now, René Kui­jten says de­men­tia op­por­tu­ni­ties re­main "large­ly un­fund­ed."
That's where Eu­ro­pean life sci­ences in­vestor LSP comes in.
Kui­jten, LSP's man­ag­ing part­ner, found­ed the LSP De­men­tia Fund to sup­port biotechs search­ing for new treat­ments for neu­rode­gen­er­a­tive dis­eases. In the last few months, he's pulled to­geth­er €50 mil­lion ($60.5 mil­lion), and he hopes to even­tu­al­ly raise at least €150 mil­lion ($181.7 mil­lion).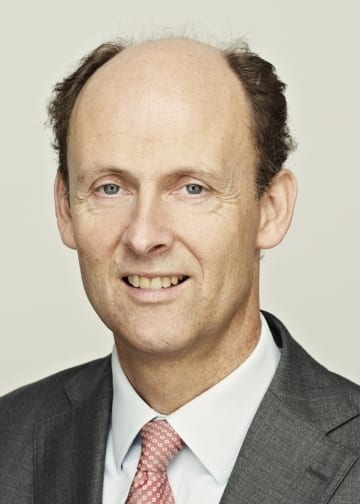 René Kui­jten LSP
"In the past two decades, ven­ture cap­i­tal has proven to play an es­sen­tial role in ad­vanc­ing biotech com­pa­nies, but de­men­tia op­por­tu­ni­ties re­mained large­ly un­fund­ed," Kui­jten, who de­clined an in­ter­view, said in a state­ment.
The fund will be man­aged by Philip Schel­tens, pro­fes­sor of cog­ni­tive neu­rol­o­gy at Am­s­ter­dam Uni­ver­si­ty Med­ical Cen­ters and founder of Alzheimer Cen­ter Am­s­ter­dam. It'll fo­cus on all stages of de­men­tia drug and medtech de­vel­op­ment for dis­eases, like Alzheimer's, that cause de­men­tia.
"I am ex­cit­ed to make this move in my ca­reer to re­alise treat­ment op­tions for pa­tients, build­ing on and com­bin­ing it with the work I was able to do at the Alzheimer Cen­ter Am­s­ter­dam," Schel­tens said in a state­ment.
In May 2019, BIO re­leased a re­port on the state of Alzheimer's re­search, which called ven­ture in­vest­ment in the space "in­suf­fi­cient." At the time, ven­ture fund­ing of US com­pa­nies with lead pro­grams in Alzheimer's dis­ease was 16 times be­low on­col­o­gy fund­ing, BIO re­port­ed.
For­mer BIO pres­i­dent and CEO Jim Green­wood seemed op­ti­mistic about the many clin­i­cal-stage pro­grams in the works to tack­le the de­bil­i­tat­ing dis­ease. But the "bad news," he wrote, is that "while these pro­grams hold re­al promise, the R&D chal­lenges with this dis­ease are enor­mous and the lev­el of in­vest­ment and in­no­va­tion is not where our na­tion needs it to be to ad­dress this ex­plod­ing pub­lic health cri­sis."
With over 50 mil­lion pa­tients suf­fer­ing world­wide from de­men­tia, LSP called the dis­ease the "great­est health­care chal­lenge of our time."
"To­geth­er with Philip and his net­work, we now have a tru­ly unique ex­per­tise in-house to iden­ti­fy and de­vel­op break­through ideas in the de­men­tia field, ul­ti­mate­ly lead­ing to so­lu­tions for pa­tients suf­fer­ing from this ter­ri­ble dis­ease," Kui­jten said.