#AS­CO17: Epizyme will hunt a quick OK for tazeme­to­stat, de­spite dis­ap­point­ing an­a­lysts with new da­ta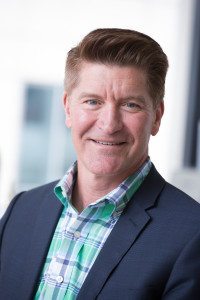 Robert Baze­more, CEO Epizyme
As the dust be­gan to set­tle from the AS­CO ab­stract drop last night, sev­er­al an­a­lysts weighed in not­ing their cau­tious lack of op­ti­mism for Epizyme's lat­est look at the da­ta for tazeme­to­stat, its EZH2 in­hibitor now in Phase II for ep­ithe­lioid sar­co­ma.
RBC's Matthew Eck­ler not­ed the lat­est da­ta were "be­low our ex­pec­ta­tions."
For Ge­of­frey Porges at Leerink: "These re­sults squeaked over the tri­al's hur­dle for pro­ceed­ing to co­hort ex­pan­sion and the 13% ORR is be­low our men­tal thresh­old of a 20-30% re­sponse rate."
But ear­ly Thurs­day Epizyme $EPZM was up and run­ning with an en­thu­si­as­tic as­sess­ment of its chances for gain­ing an ac­cel­er­at­ed FDA OK af­ter fil­ing for an ap­proval next year on the Phase II.
The biotech's shares were down 4% in pre-mar­ket trad­ing Thurs­day.
Not­ed the Cam­bridge, MA-based biotech:
Based on dis­cus­sions with the FDA, the Com­pa­ny has iden­ti­fied a path to sub­mis­sion for ac­cel­er­at­ed ap­proval of tazeme­to­stat based on the 60-pa­tient co­hort from its Phase II study, and will tar­get a New Drug Ap­pli­ca­tion sub­mis­sion in 2018.
The an­a­lysts aren't rul­ing out a suc­cess here. But sev­er­al are plain­ly dis­ap­point­ed with where Epizyme ap­pears to be right now.
"We had pre­vi­ous­ly writ­ten that we were pos­i­tive in­to this da­ta re­lease, with the ex­pec­ta­tion that the ob­jec­tive re­sponse rate would ex­ceed 20% in this co­hort," Eck­ler wrote. "Bar­ring im­prove­ments in fu­ture da­ta pre­sen­ta­tions, we were ob­vi­ous­ly wrong. Tazeme­to­stat showed a 13% ORR (0 CRs, 4 PRs) in 31 pa­tients en­rolled in the ep­ithe­lioid sar­co­ma co­hort (ab­stract # 11058), be­low pre­vi­ous­ly re­port­ed Phase I da­ta…."
Where an­a­lysts were see­ing is­sues, though, Epizyme de­ci­phered new op­por­tu­ni­ties.
"Ep­ithe­lioid sar­co­ma is a dif­fi­cult can­cer for sar­co­ma on­col­o­gists like me to treat due to there be­ing few avail­able ther­a­peu­tic op­tions, which are as­so­ci­at­ed with lim­it­ed ben­e­fit and chal­leng­ing side ef­fects for pa­tients," said Dr. Mri­nal M. Gounder, lead in­ves­ti­ga­tor, in a pre­pared state­ment. "INI1 loss is a defin­ing fea­ture of ep­ithe­lioid sar­co­ma and the mech­a­nism of tazeme­to­stat makes this a com­pelling agent. These da­ta show en­cour­ag­ing ac­tiv­i­ty of tazeme­to­stat as char­ac­ter­ized by ob­jec­tive re­spons­es, du­ra­tion of re­spons­es and pro­longed dis­ease sta­bi­liza­tion, and I look for­ward to its con­tin­ued de­vel­op­ment."
"Bring­ing tazeme­to­stat to pa­tients is our num­ber one pri­or­i­ty," said Robert Baze­more, pres­i­dent and chief ex­ec­u­tive of­fi­cer of Epizyme.