#AS­CO21: No­var­tis keeps build­ing out sur­vival da­ta for Kisqali, hop­ing to add pres­sure on Pfiz­er's Ibrance
As No­var­tis' Kisqali for breast can­cer trails Pfiz­er's Ibrance in sales, the Swiss bio­phar­ma con­tin­ues to trot out long-term sur­vival da­ta it hopes will flesh out the drug's over­all pro­file.
Ahead of #AS­CO21 this week­end, No­var­tis teased out more da­ta for the CDK4/6 in­hibitor for post­menopausal HR-pos­i­tive, HER2-neg­a­tive metasta­t­ic breast can­cer pa­tients. With more than four years of fol­low-up, Kisqali in com­bi­na­tion with As­traZeneca's Faslodex pro­vid­ed more than a year of ex­tra sur­vival ben­e­fit com­pared to Faslodex alone.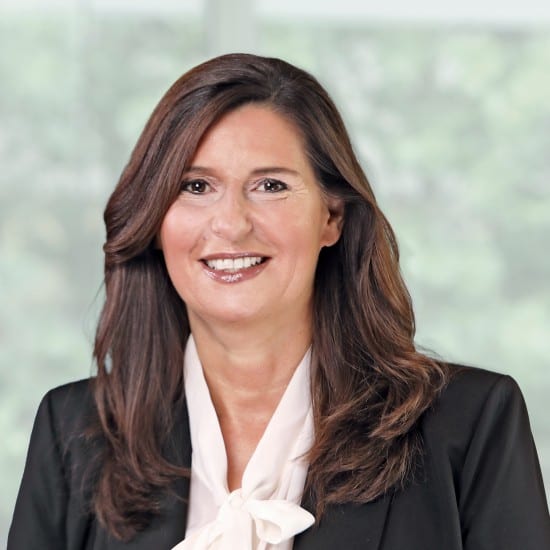 Su­sanne Schaf­fert
"As over­all sur­vival da­ta ma­ture, we're proud that Kisqali con­tin­ues to dis­tin­guish it­self, of­fer­ing more life for both younger and old­er women liv­ing with metasta­t­ic breast can­cer," pres­i­dent of on­col­o­gy Su­sanne Schaf­fert said in a state­ment.
The da­ta come from an ex­plorato­ry analy­sis rough­ly 17 months af­ter the last up­date from this spe­cif­ic tri­al, part of a large pro­gram No­var­tis is us­ing to con­tin­ue eval­u­at­ing Kisqali. No­var­tis not­ed that the added 12 months of sur­vival was some­thing the drug is con­tin­u­ing to show over sev­er­al fol­low-ups in this pop­u­la­tion.
At a me­di­an of 56.3 months, the me­di­an over­all sur­vival for the com­bo ther­a­py proved to be 53.7 months, com­pared to 41.5 months in the con­trol arm. In the first-line set­ting, me­di­an OS was not reached for the com­bo, while Faslodex alone re­sult­ed in a me­di­an of 51.8 months, No­var­tis said.
Then, in the sec­ond-line set­ting, the Kisqali com­bi­na­tion again beat out the con­trol, with me­di­an OS fig­ures clock­ing in at 39.7 months to 33.7 months. The need for chemother­a­py was al­so de­layed to at least four years for the com­bo arm, com­pared to 28.8 months among Faslodex pa­tients.
Wednes­day's re­sults come about six months af­ter No­var­tis re­vealed Kisqali da­ta from a sep­a­rate tri­al in pre­menopausal women, al­so look­ing at HR-pos­i­tive, HER2-neg­a­tive breast can­cer pa­tients. Those da­ta demon­strat­ed a me­di­an of 11 ex­tra months to live over en­docrine ther­a­py alone.
It's part of a da­ta pack­age No­var­tis says keeps pro­duc­ing un­prece­dent­ed sur­vival re­sults. The phar­ma tout­ed the pre­menopausal re­sults as the longest sur­vival rate of any drug in that in­di­ca­tion, and Wednes­day's da­ta were de­scribed the same way.
On the whole, No­var­tis is look­ing to con­tin­ue eat­ing in­to the Ibrance pie and moved clos­er to that goal in 2020. Kisqali tal­lied $870 mil­lion in sales last year, good for a 45% in­crease in sales com­pared to 2019. But Ibrance in the same time frame pulled in more than $5 bil­lion in sales, grow­ing at a less stark but still im­pres­sive 9%.