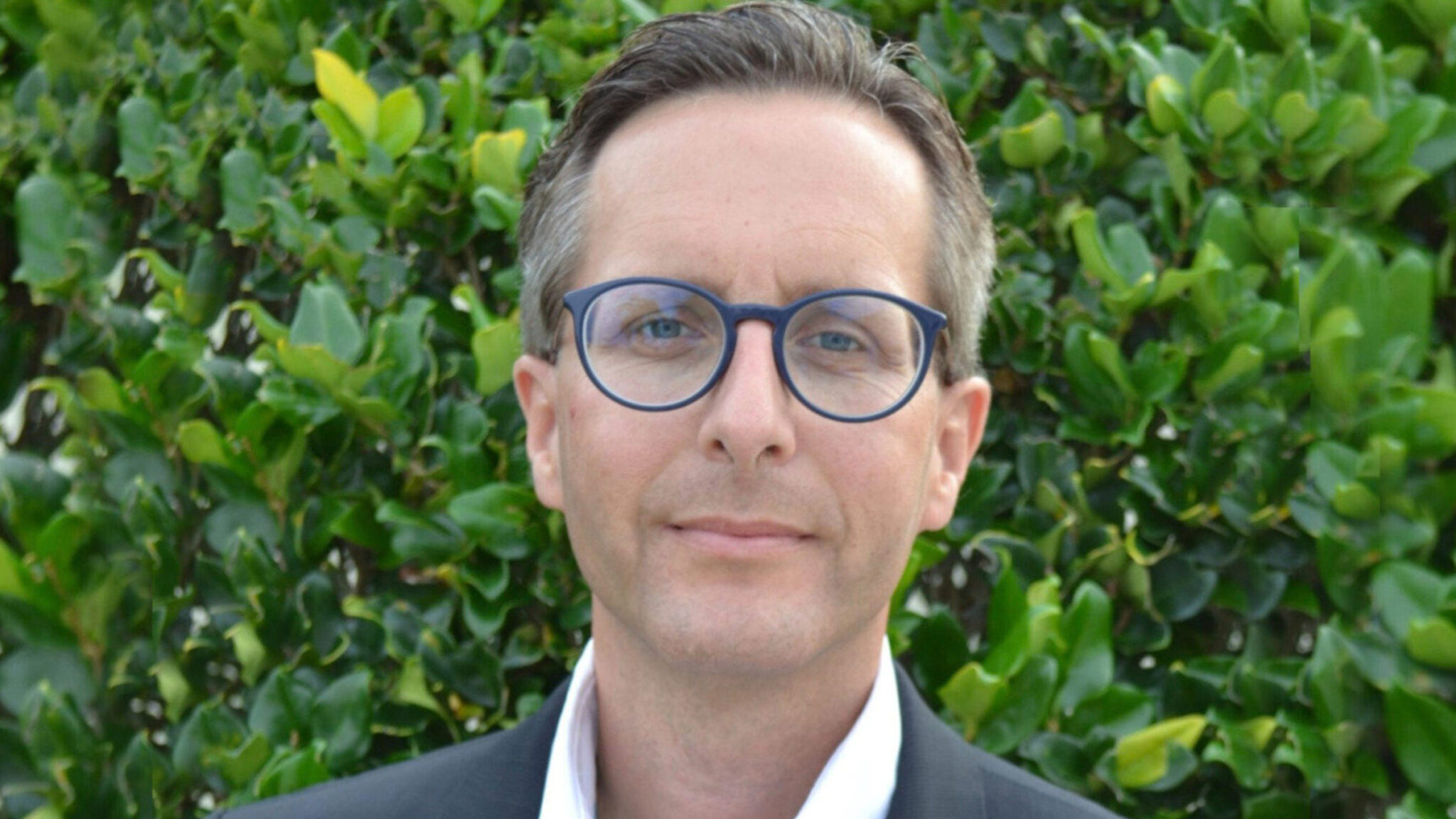 Frank Neumann, Kite global head of clinical development
ASH: Gilead­'s CAR-T Yescar­ta holds up in more first-line lym­phoma pa­tients as part of ear­li­er use push
With the cell ther­a­py field large­ly piv­ot­ing to the next gen­er­a­tion of those drugs, es­tab­lished play­ers like Gilead's Kite and Bris­tol My­ers Squibb are still carv­ing away at new routes in­to ear­li­er lines of care. This week­end, Kite churned out more da­ta for its CAR-T Yescar­ta in first-line lym­phoma pa­tients as part of a hope­ful push for a greater mar­ket share.
In up­dat­ed re­sults from the Phase II ZU­MA-12 study, Yescar­ta post­ed a 78% com­plete re­sponse rate among 37 pa­tients with high-risk large B cell lym­phoma at a me­di­an fol­low-up of just shy of 16 months, the drug­mak­ers said Mon­day at #ASH21.
These sin­gle-arm, open-la­bel da­ta fol­low re­sults pre­sent­ed at last year's ASH show­ing a 73% com­plete re­sponse rate in 27 pa­tients and of­fer some proof of Yescar­ta's last­ing dura­bil­i­ty in high-risk LB­CL pa­tients, most of whom even­tu­al­ly re­lapse af­ter first-line stan­dard of care, Kite said.
All me­di­an sur­vival check­points hadn't been reached at a me­di­an 15.9 months af­ter in­fu­sion, but Kite float­ed 12-month out­comes es­ti­mates of 81% for durable re­spon­ders, 73% for event-free sur­vival, 75% for pro­gres­sion-free sur­vival and 91% for pa­tients still alive.
ZU­MA-12 is part of Gilead's push in­to ear­li­er lines of ther­a­py for Yescar­ta be­yond its cur­rent ap­provals in third-line-or-lat­er blood can­cer. Al­so this week, Kite read out more da­ta from the Phase III ZU­MA-7 study show­ing Yescar­ta sig­nif­i­cant­ly beat out stan­dard-of-care in sec­ond-line LB­CL pa­tients as part of a head-to-head chal­lenge there.
Ac­cord­ing to Frank Neu­mann, Kite's glob­al head of clin­i­cal de­vel­op­ment, Yescar­ta's promis­ing ef­fi­ca­cy in first-line pa­tients could prove at­trac­tive to physi­cians look­ing for bet­ter op­tions than the chemother­a­py reg­i­men R-CHOP, the long­time stan­dard of this care in this set­ting that some pa­tients ei­ther can­not tol­er­ate or does not stop re­lapse in many pa­tients.
This study en­rolled a group of pa­tients Kite de­fined as high-risk with a rare ge­net­ic arrange­ment known as dou­ble- or triple-hit lym­phoma with a high prog­nos­tic score on a com­mon­ly used met­ric known as IPI, as well as a pos­i­tive PET fol­low­ing two cy­cles of treat­ment with a CD20-tar­get­ed an­ti­body and an­thra­cy­cline reg­i­men. Pa­tients were el­i­gi­ble for bridg­ing chemother­a­py be­fore their one-time in­fu­sion.
With the rise of ge­net­ic bio­mark­er test­ing, com­pa­nies are get­ting a bet­ter look ear­li­er at which pa­tients might be at high­er risk of re­lapse and thus in greater need of ear­ly in­ter­ven­tion from non-con­ven­tion­al ther­a­pies. In Kite's case, that high-risk group is evolv­ing as ear­ly test­ing evolves, but Neu­mann said the com­pa­ny's work in late-line pa­tients of­fers a pret­ty clear path for­ward in at least that one spe­cif­ic stan­dard for pa­tients.
"This field is evolv­ing — if you look at the mul­ti­ple myelo­ma space (for ex­am­ple), if you ask two physi­cians on ei­ther side of the At­lantic what a high-risk pa­tient is, you'll get two dif­fer­ent re­spons­es," Neu­mann said. "We have the tremen­dous ad­van­tage of hav­ing treat­ed so many pa­tients, and their clin­i­cal course and their trans­la­tion­al bio­mark­er da­ta is some­thing that we can lever­age and that we are learn­ing from, and that de­fines the ap­proach that the med­ical field thinks is a high-risk pop­u­la­tion."
The big ques­tion in tak­ing cur­rent-gen­er­a­tion cell ther­a­pies in­to ear­li­er lines of care is a well-es­tab­lished safe­ty pro­file that in­cludes high risk of cy­tokine re­lease syn­drome and neu­ro­log­i­cal tox­i­c­i­ty. In this study, Grade 3 or high­er CRS oc­curred in 8% of pa­tients and 23% of pa­tients ex­pe­ri­enced a Grade 3 or high­er neu­ro­log­i­cal event. There were no deaths tied to treat­ment with Yescar­ta al­though one pa­tient died from Covid-19. All but one CRS and neu­ro­log­i­cal events were re­solved through treat­ment by the da­ta cut­off.