#ASH17: Blue­print el­bows its way to cen­ter ring with ear­ly da­ta and a plan to seek quick FDA OK
Blue­print Med­i­cines $BPMC jumped on­to the radar at ASH on Sun­day, out­lin­ing some re­mark­able da­ta on their lead drug as the biotech lays the foun­da­tion for a reg­is­tra­tion pro­gram with the FDA. The Cam­bridge, MA-based biotech, which went pub­lic in 2015 and has a mar­ket cap that's grown to $2.8 bil­lion, def­i­nite­ly wants to get the word out.
In­ves­ti­ga­tors for the com­pa­ny re­port­ed that their lead drug — avapri­tinib, for­mer­ly known as BLU-285 — hit an im­pres­sive 72% over­all re­sponse rate for rare cas­es of ad­vanced sys­temic mas­to­cy­to­sis and a 100% dis­ease con­trol rate.
Blue­print shares shot up 26% in pre-mar­ket trad­ing.
Re­searchers gath­er a group of 32 pa­tients with this dis­ease — char­ac­ter­ized by the pro­lif­er­a­tion of mast cells in tis­sue and or­gans. And af­ter treat­ing them with their drug, a KIT and PDGFRα in­hibitor, they record­ed a greater than 50% drop in serum tryptase in all pa­tients, which is a key bio­mark­er for the dis­ease.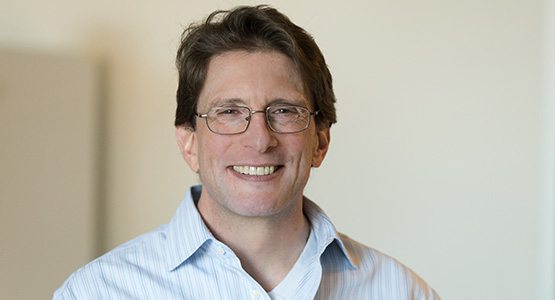 Andy Bo­ral
The pa­tients with ra­di­ograph­ic scans demon­strat­ed a de­crease in spleen vol­ume. And the 25 pa­tients with bone mar­row mast cell bur­den? In that group, 21 pa­tients had at least a 50% de­crease and 15 pa­tients achieved a CR for bone mar­row mast cell bur­den.
They seem to be ea­ger to dis­cuss this ahead of the mar­ket open to­mor­row. Their con­fer­ence call is set for 6 am.
Said Blue­print Med­i­cines CMO Andy Bo­ral:
We look for­ward to en­gag­ing with glob­al reg­u­la­to­ry au­thor­i­ties in the first half of 2018 to ob­tain feed­back on a po­ten­tial reg­is­tra­tion path­way. In ad­di­tion, based on da­ta show­ing a fa­vor­able tol­er­a­bil­i­ty pro­file and strong clin­i­cal ac­tiv­i­ty from the low­est dose lev­els test­ed, we plan to ex­pand our clin­i­cal de­vel­op­ment pro­gram to ad­dress the full spec­trum of SM, in­clud­ing ad­vanced, smol­der­ing and in­do­lent forms of the dis­ease, over the course of 2018.