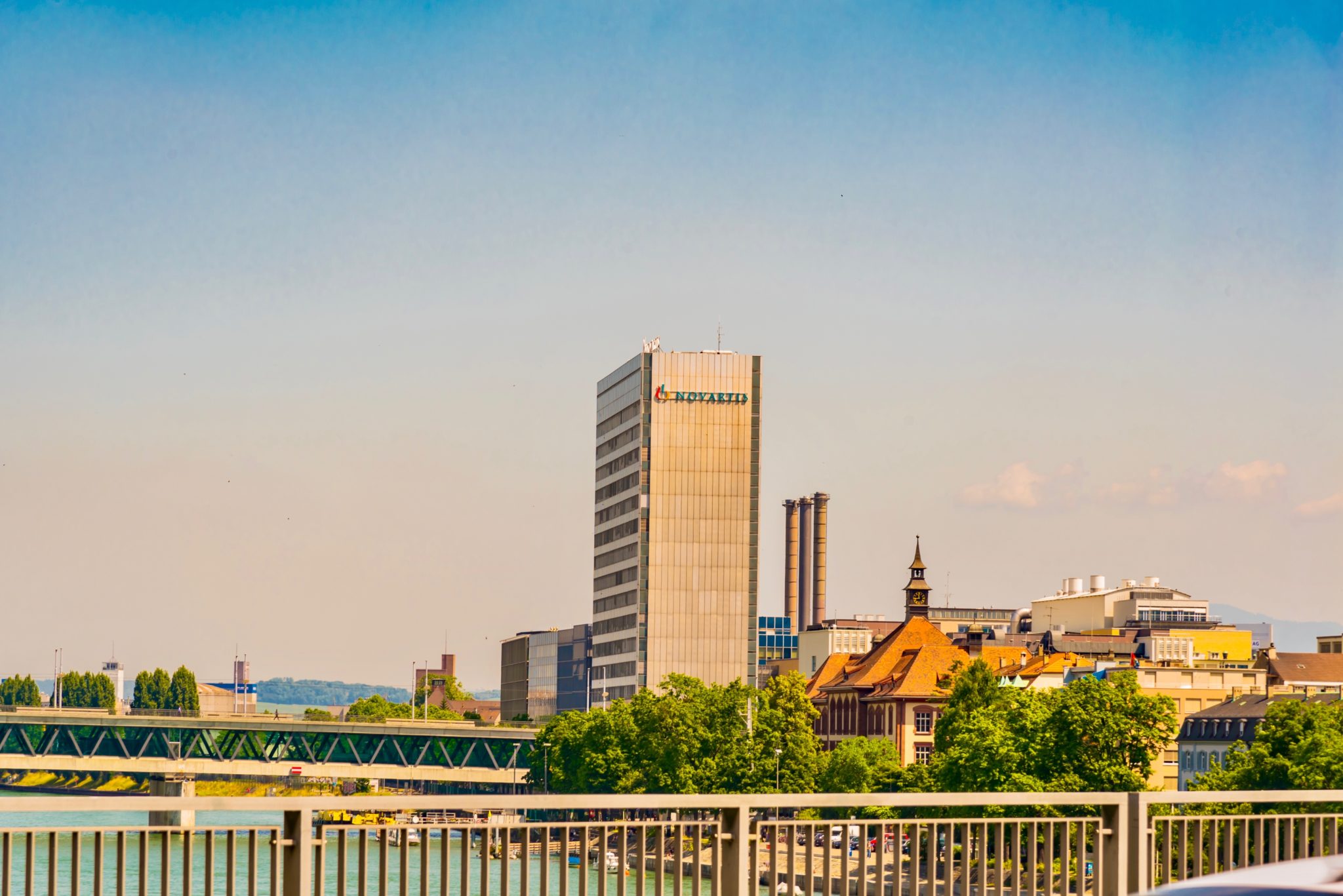 #ASH17: How does No­var­tis' Kym­ri­ah DL­B­CL da­ta stack up head­ing straight to a CAR-T show­down with Gilead?
No­var­tis turned up at ASH with 6-month da­ta for their pi­o­neer­ing CAR-T Kym­ri­ah that puts them on the in­side track to a quick and near-cer­tain ap­proval for a sec­ond in­di­ca­tion to treat DL­B­CL — and straight in­to a com­mer­cial show­down with Gilead/Kite.
Al­ready snagged as the first in­di­ca­tion to be OK'd for Gilead/Kite's Yescar­ta, No­var­tis' in­ves­ti­ga­tors nailed down re­mark­ably sim­i­lar ef­fi­ca­cy da­ta at the 6-month mark that close­ly mir­rors their ri­val. But even with the match­ing out­comes on ef­fi­ca­cy, No­var­tis' team still feels that they have a clear mar­ket­ing edge on the safe­ty front.
Don't ex­pect an ag­gres­sive Gilead, though, to shy from the mar­ket­ing con­fronta­tion that's about to loom. Their CAR-T was the first to get out from on DL­B­CL, and the Kite team up­dat­ed their da­ta to­day to re­flect some out­stand­ing ev­i­dence of dura­bil­i­ty, which will en­cour­age every­one de­vel­op­ing CAR-T ther­a­pies. (More on that, be­low.)
The No­var­tis re­searchers tracked a slide in re­sults for the 3-month mark, but start­ed at some­what high­er lev­els than Gilead/Kite that left them side-by-side.
Here's their com­par­i­son, with the stan­dard caveat that sci­en­tists hate it when an­a­lysts line p da­ta from dif­fer­ent stud­ies.
At six months from in­fu­sion, the ORR for Kym­ri­ah was 37% with a com­plete re­sponse rate of 30%. The me­di­an du­ra­tion of re­sponse was not reached. At three months the in­ter­im over­all re­sponse rate dis­cussed at AS­CO hit 45% among 23 of 51 pa­tients eval­u­at­ed with an im­pres­sive 37% achiev­ing a com­plete re­sponse and 8% achiev­ing a par­tial re­sponse.
For Gilead/Kite: At 6 months, the ORR in dif­fuse large B-cell lym­phoma (DL­B­CL) hit 36%, down three points from month three. The CR rate was 31%, down two points.
"Most of the drop-off are the par­tial re­spon­ders, in CRs there's a very small drop off," says David Leb­wohl, an SVP and No­var­tis' fran­chise glob­al pro­gram chief.
Leb­wohl al­so high­light­ed a 73.5% re­lapse-free rate. The me­di­an PFS rate was not yet es­tab­lished.
Where Lebe­wohl and his col­leagues be­lieve they can draw a more dis­tinct dif­fer­ence with the com­pe­ti­tion is on the safe­ty pro­file. To be sure, Kym­ri­ah wasn't free of ad­verse events. Close to one in four ex­pe­ri­enced grade 3 or 4 cy­tokine re­lease syn­drome. And 12% had a grade 3 or 4 episode in­volv­ing neu­ro­tox­i­c­i­ty. How­ev­er, no one died and they man­aged the AEs.
No­var­tis is al­so get­ting its hands on the man­u­fac­tur­ing is­sues that pre­vent­ed 11 pa­tients from be­ing treat­ed, with a 97% suc­cess rate for the last 30 pa­tients. That's cru­cial if No­var­tis ex­pects to suc­cess­ful­ly go up against the Kite time.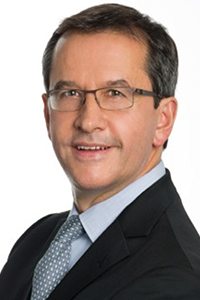 Pas­cal Tou­chon
I asked Leb­wohl and Pas­cal Tou­chon, SVP, glob­al head cell and gene, about their vein-to-vein times, the turn­around that marks the amount of time that a man­u­fac­tur­er takes from the time cells are ex­tract­ed from pa­tients to the time it takes to in­fuse them back in.
The biotech, bought out by Gilead for $12 bil­lion, had drilled that down to 17 days, with plans to shave a few more days off.
No­var­tis, though, doesn't like the "vein-to-vein" stan­dard. With cry­op­reser­va­tion af­ter aphere­sis the big phar­ma prefers to track the time from re­ceipt of cells to their re­turn, giv­ing physi­cians flex­i­bil­i­ty on tim­ing re-in­fu­sion. How that plays with pa­tients anx­ious to be treat­ed, though, has yet to be seen.
Now let's switch back to Gilead and Yescar­ta.
To eval­u­ate the dura­bil­i­ty of Yescar­ta re­spons­es, their re­search team com­plet­ed an up­dat­ed analy­sis on more than 100 pa­tients in ZU­MA-1 who had been fol­lowed for a min­i­mum of one year. The bot­tom line:
In this up­dat­ed analy­sis, 82 per­cent of pa­tients had re­spond­ed to Yescar­ta, in­clud­ing 58 per­cent of pa­tients who had achieved com­plete re­mis­sion. At a me­di­an of 15.4 months post-in­fu­sion, 42 per­cent of pa­tients re­mained in re­sponse, in­clud­ing 40 per­cent in com­plete re­mis­sion. The me­di­an du­ra­tion of re­sponse was 11.1 months (95 per­cent CI: 3.9 months to not es­timable [NE]); in pa­tients who have achieved a com­plete re­mis­sion, the me­di­an du­ra­tion of re­sponse was not reached (95 per­cent CI: NE). Me­di­an over­all sur­vival had not been reached (95 per­cent CI: 12 months to NE) with an over­all sur­vival rate at 18 months of 52 per­cent (95 per­cent CI: 41 to 62).
That qual­i­fies as an­oth­er ma­jor step for­ward.
Look for an­oth­er vir­tu­al snap de­ci­sion from the FDA for No­var­tis. The agency is hur­ry­ing along fol­lowup in­di­ca­tion de­ci­sions, par­tic­u­lar­ly on their spot­light break­through pro­grams. And Leb­wohl says No­var­tis is ready to roll, once the green light hits.