#ASH17: Seat­tle Ge­net­ics CEO Clay Sie­gall has an an­swer for the skep­tics doubt­ing Ad­cetris da­ta for Hodgkin lym­phoma
Seat­tle Ge­net­ics $SGEN CEO Clay Sie­gall ran in­to a wall of skep­ti­cism last sum­mer when he rolled out pos­i­tive da­ta from their Phase III study of a new cock­tail for front­line Hodgkin lym­phoma. Drop­ping the tox­ic bleomycin from the stan­dard chemo com­bo used to treat the dis­ease, re­searchers for the biotech — part­nered with Take­da — had come up with a lean but sig­nif­i­cant 5-point PFS ad­van­tage for the com­pa­ny's flag­ship ther­a­py.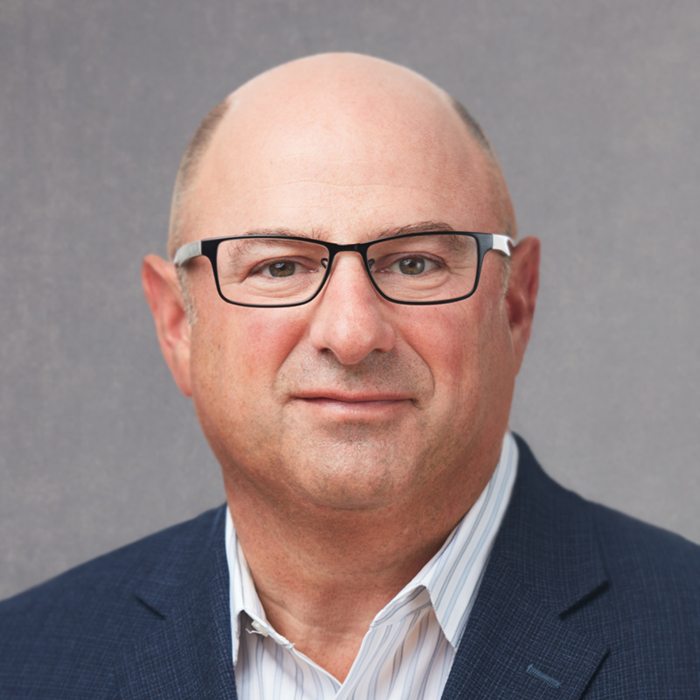 Clay Sie­gall
But in an era of sharp pay­er kick­backs for mar­gin­al­ly im­pres­sive drugs, the stock wilt­ed as the doubters pounced on the two-year mod­i­fied PFS rate of 82.1% com­pared to 77.2% in the con­trol arm — a 4.9 point, or 6%, im­prove­ment.
Sie­gall, how­ev­er, ar­rived in At­lanta this week­end for ASH con­fi­dent that reg­u­la­tors would fa­vor a pro­gram stamped with their "break­through" des­ig­na­tion. Pay­ers would see the ben­e­fits, he added, with the full pack­age of da­ta from ECH­E­LON-1. And physi­cians and pa­tients, he felt, are clear­ly will­ing to em­brace the change, par­tic­u­lar­ly as the da­ta are be­ing pre­sent­ed si­mul­ta­ne­ous­ly now in the pres­ti­gious New Eng­land Jour­nal of Med­i­cine.
First, he told me, there's the sta­tis­ti­cal­ly sig­nif­i­cant ad­di­tion of longterm, dis­ease-free sur­vival of­fer­ing more pa­tients a shot at a po­ten­tial­ly cu­ra­tive so­lu­tion to their dis­ease. Drop­ping bleomycin, he adds, is a clear ben­e­fit. Even at a small rate of pul­monary tox­i­c­i­ty, it can be lethal. Carv­ing it out of the treat­ment reg­i­men will be cheered by every ex­pert in the field.
By physi­cians in­volved in the tri­al, the PFS ad­van­tage was 6.3%, with a 27% drop in the risk of dis­ease pro­gres­sion, death or need for an­oth­er drug.
"Can we get 5%, 6%, 7% more pa­tients cured, elim­i­nate bleomycin and lessen the num­ber of pa­tients with sec­ond rounds of chemo and ra­di­a­tion ther­a­py?" says Sie­gall. "All that to­geth­er re­al­ly is an ad­vance and doc­tors are thrilled when they can."
"Some­times you see a ther­a­py add 8, 12 weeks in an end­point that's not longterm sur­vival," says the CEO. "It's very ex­pen­sive and won't nec­es­sar­i­ly change or cure an­oth­er seg­ment of the pop­u­la­tion and re­duce tox­i­c­i­ty, and there's some push­back be­cause theres a ques­tion of the val­ue."
That's not the case here, he feels.
Lym­phoma ex­pert John Leonard, though, not­ed in a Tweet to me that there's one fly in Seat­tle Ge­net­ics oint­ment.
As per the RATHL study 75% of pa­tients can drop Bleomycin af­ter cy­cle 2 AB­VD which dra­mat­i­cal­ly re­duces bleomycin tox­i­c­i­ty – so a big com­po­nent of this ar­gu­ment goes away
If so, physi­cians could be more like­ly to stick with the stan­dard,
An added ap­proval for Seat­tle Ge­net­ics is like­ly, nev­er­the­less. The FDA has made it abun­dant­ly clear that they want to see im­prove­ments in can­cer care, and is will­ing to move par­tic­u­lar­ly quick­ly for ap­proved ther­a­pies like Ad­cetris. And af­ter a fourth OK ear­li­er in the year, Seat­tle Ge­net­ics will be clos­er to the day when they can count Ad­cetris as a block­buster ther­a­py.
"We think there's a strong val­ue propo­si­tion across the board," he adds."It is what pay­ers are cov­er­ing."