Astel­las dumps a PhI­II lung can­cer drug; GSK gets one suc­cess, one fail­ure in a pair of piv­otal Crohn's tri­als
→ Japan's Astel­las Phar­ma is punt­ing its Phase III drug ASP8273, halt­ing the late-stage SO­LAR tri­al eval­u­at­ing the ef­fi­ca­cy and safe­ty of ASP8273 ver­sus er­lotinib/gefi­tinib for the 1st line treat­ment metasta­t­ic or ad­vanced un­re­sectable non-small cell lung can­cer har­bor­ing sen­si­tiz­ing epi­der­mal growth fac­tor re­cep­tor (EGFR) mu­ta­tion. Astel­las says that the de­ci­sion to scrap the pro­gram was made on the rec­om­men­da­tion of the in­de­pen­dent mon­i­tor­ing board, but didn't ex­plain what went wrong.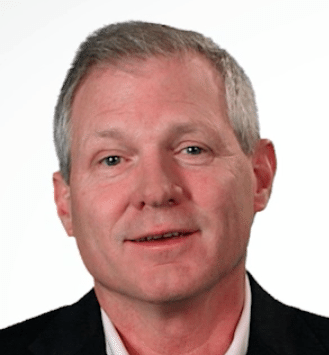 Steve Yancey, GSK
→ GSK joined the pa­rade of Big Phar­ma's putting their late-stage fail­ures on pub­lic view this week. The phar­ma gi­ant says it ran the two Phase III stud­ies need­ed for an ap­proval of Nu­cala (mepolizum­ab) as a new ther­a­py for COPD with an eosinophilic phe­no­type, and on­ly one of them came in a suc­cess. The mixed da­ta rais­es ques­tions about the mar­ket reach of the IL-5 ther­a­py, which is ap­proved for se­vere asth­ma. GSK plans to press ahead, though. Steve Yancey, vice pres­i­dent and med­i­cine de­vel­op­ment lead for mepolizum­ab, GSK $GSK said: "We be­lieve the re­duc­tion in mod­er­ate and se­vere ex­ac­er­ba­tions ob­served are of clin­i­cal rel­e­vance giv­en the need for a new treat­ment ap­proach in these dif­fi­cult to treat pa­tients. We will re­view the full da­ta when avail­able to de­ter­mine our next steps."
→ Adamas Phar­ma­ceu­ti­cals $ADMS has struck a $100 mil­lion roy­al­ty-backed note agree­ment with Health­Care Roy­al­ty Part­ners. Adamas will re­ceive $35 mil­lion at clos­ing and an ad­di­tion­al $65 mil­lion on FDA ap­proval and re­ceipt of or­phan drug ex­clu­siv­i­ty for ADS-5102 (aman­ta­dine) ex­tend­ed-re­lease cap­sules for the treat­ment of lev­odopa-in­duced dysk­i­ne­sia in peo­ple with Parkin­son's dis­ease.
→ J&J In­no­va­tion has added 24 new biotech com­pa­nies to the ros­ter on hand at the grand open­ing of its JLABS fa­cil­i­ty in Toron­to a year ago. Check out the full list of biotech up­starts and what they are work­ing on.