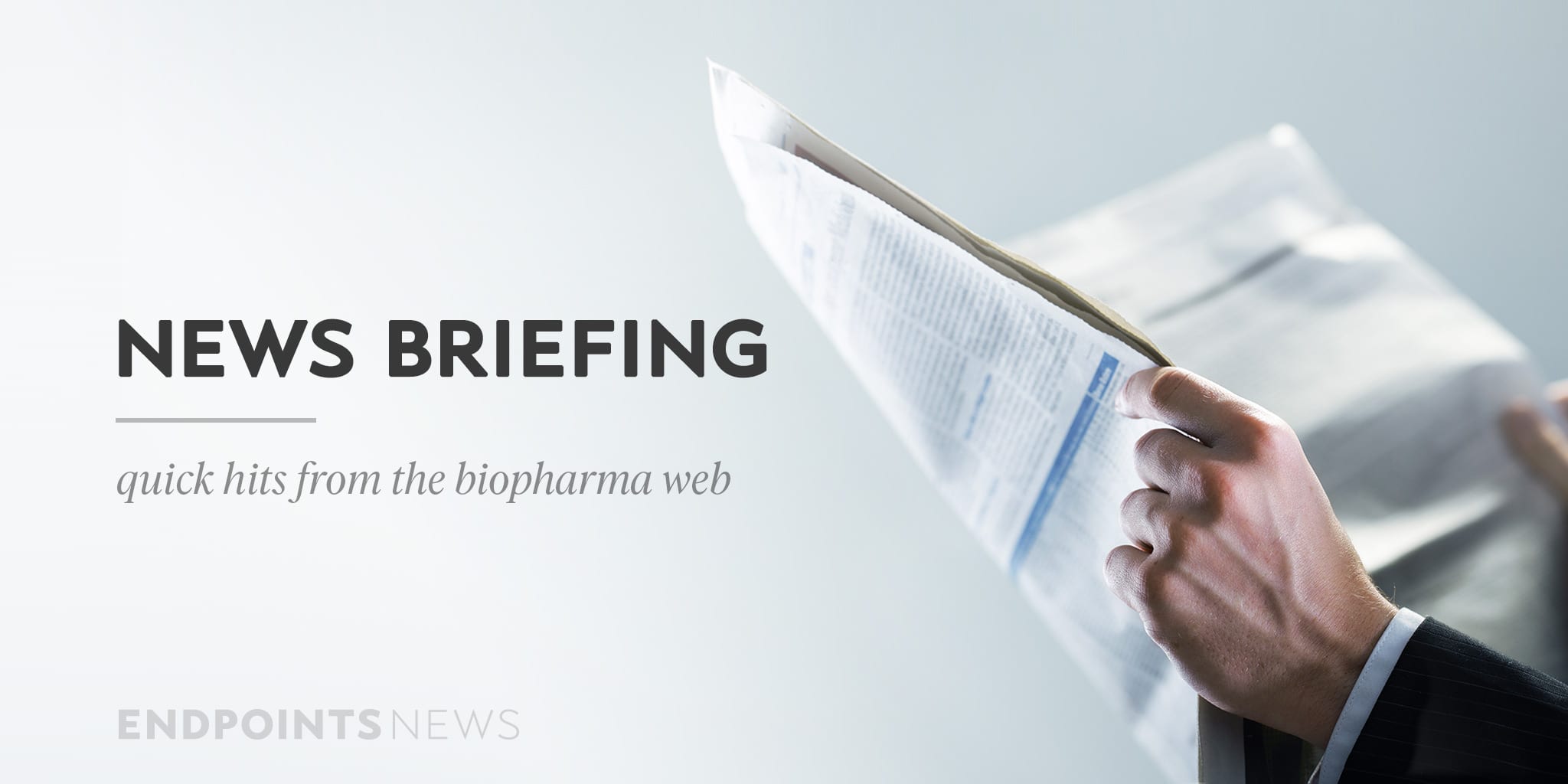 Astel­las' hot flash­es drug will get speedy re­view at FDA; US opts out of Val­ne­va vac­cine
The FDA will de­cide on Astel­las' menopausal symp­tom drug by Feb. 22 of next year, as the Japan­ese phar­ma dis­closed it had paid about $97 mil­lion to get a pri­or­i­ty re­view vouch­er to speed up the re­view.
Astel­las said the agency has ac­cept­ed the phar­ma's ap­pli­ca­tion for fe­zo­line­tant for the treat­ment of mod­er­ate to se­vere va­so­mo­tor symp­toms (VMS) as­so­ci­at­ed with menopause. VMS in­cludes hot flash­es and/or night sweats. The com­pa­ny said as many as 80% of women in the US ex­pe­ri­ence those symp­toms dur­ing or af­ter the menopausal tran­si­tion.
The reg­u­la­tor will re­view da­ta from three Phase III clin­i­cal tri­als of the oral, non­hor­mon­al drug, which was test­ed in more than 2,800 women across the US, Cana­da and Eu­rope in the late-stage BRIGHT SKY stud­ies.
The drug went 4-for-4 on pri­ma­ry end­points in the two ef­fi­ca­cy stud­ies, which ob­served the once-dai­ly drug at 30 and 45 mg dos­es. Astel­las is propos­ing a 45 mg dose of the drug, which the phar­ma ac­quired through an $860 mil­lion buy­out of Bel­gian biotech Oge­da in 2017.
But the drug flopped in a late-stage tri­al in Chi­na, Ko­rea and Tai­wan ear­li­er this year.
US opts out of Japan­ese en­cephali­tis vac­cine con­tract
The US De­part­ment of De­fense will not opt in­to a sec­ond-year con­tract for Val­ne­va's Japan­ese en­cephali­tis vac­cine, mar­ket­ed as Ix­i­aro.
Val­ne­va said the DoD's ex­ist­ing sup­ply lev­els meet de­mand be­cause of the im­pact of the Covid-19 pan­dem­ic. The French biotech said the US agency is in­ter­est­ed in ne­go­ti­at­ing a new sup­ply con­tract next year, "once in­ven­to­ry re­turns to stan­dard lev­els."
De­liv­er­ies un­der the first op­tion year will con­tin­ue through the fourth quar­ter. The sec­ond op­tion year had a min­i­mum val­ue of about $36 mil­lion for 250,000 dos­es, the com­pa­ny said.