Astel­las re­joins the au­toim­mune an­ti­body craze with Pan­dion part­ner­ship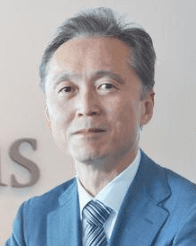 Ken­ji Ya­sukawa Astel­las
Over a year ago, Astel­las CEO Ken­ji Ya­sukawa an­nounced a large R&D re­struc­ture: 600 cut jobs, mul­ti­ple re­search sub­sidiaries shut down, and a re­jig­gered ear­ly pipeline ap­proach cen­tered on so-called "fo­cus ar­eas." Each fo­cus area was de­tailed briefly in a re­port they re­leased, along with how they'd reach the ther­a­py.
But one sub-fo­cus area looked dif­fer­ent. Rather than list the fea­tures of their tech­nol­o­gy, the space be­low au­to-an­ti­bod­ies (a form of au­toim­mune dis­or­der) said sim­ply "de­vel­op­ment of new plat­form."
Astel­las ap­pears to have found that new plat­form, or at least part of it. They've an­nounced a deal worth po­ten­tial­ly $795 mil­lion for pan­cre­at­ic au­toim­mune ther­a­pies with Pan­dion Ther­a­peu­tics, a biotech that launched last year with sig­nif­i­cant fund­ing and pedi­greed founders. The deal will pay Pan­dion up to $45 mil­lion at first, be­tween an un­spec­i­fied up­front fee and mile­stones for iden­ti­fy­ing and de­sign­ing mol­e­cules. They will then stand to earn up to $750 mil­lion in near term mile­stones from Astel­las' pre­clin­i­cal and clin­i­cal work.
The first tar­get is type 1 di­a­betes, a dis­ease long man­aged with in­sulin in­jec­tions but whose root caus­es have large­ly yet to be ad­dressed.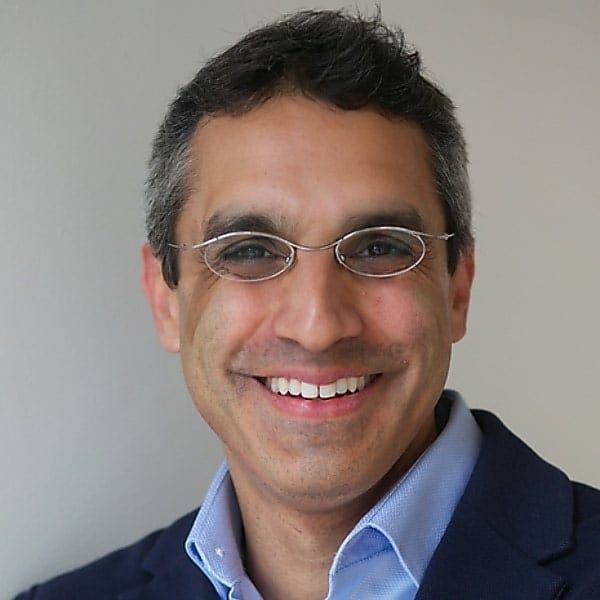 Rahul Kakkar
"The miss­ing piece is that in­sulin doesn't slow or stop the ac­tu­al dis­ease pro­gres­sion it­self," Pan­dion CEO Rahul Kakkar told End­points News. "So the miss­ing piece here is to go up­stream, ear­li­er in the dis­ease process, be­fore the pan­creas has been so de­stroyed to the point our bod­ies no longer pro­duce in­sulin… to ac­tu­al­ly try to pre­serve the pan­creas it­self."
This is not Astel­las first $700 mil­lion-plus for­ay in­to au­toim­mune dis­eases in gen­er­al or type 1 di­a­betes in par­tic­u­lar. In 2015, they joined with Anokion to found Kanyos Bio, a start­up fo­cused on T1 di­a­betes and celi­ac dis­ease, promis­ing to in­vest up to $760 mil­lion. By the time Anokion ful­ly ac­quired Kanyos in Sep­tem­ber, Astel­las had qui­et­ly pulled out of the ven­ture.
Orig­i­nal­ly pi­o­neered in can­cer im­munother­a­py, bis­pe­cif­ic an­ti­bod­ies have emerged as one of the hottest spaces for au­toim­mune re­search. The tech­nol­o­gy works in a sim­i­lar way to the an­ti­body-based mech­a­nism tu­mor cells use to trick the body in­to think­ing they are healthy cells. In­stead of la­bel­ing tu­mor cells healthy, though, you re­la­bel healthy cells the body has mis­tak­en­ly deemed for­eign.
"The idea of re­train­ing — and the sci­en­tif­ic term for that is 'in­duc­ing tol­er­ance' or 'self-tol­er­ance' — has been an idea with­in the au­toim­mune and sci­en­tif­ic space," Kakkar said, "but I think what is dif­fer­ent now is that sci­ence has caught up with the vi­sion."
Pan­dion launched in Jan­u­ary 2018 with $58 mil­lion from a Po­laris-led Se­ries A fund­ing led and for­mer Pfiz­er ex­ec­u­tive An­tho­ny Coyle at the helm. They've spent the year-plus since amass­ing a li­brary of an­ti­bod­ies for spe­cif­ic tis­sues, Kakkar said.
"We have been work­ing to ex­pand the ar­rows in our quiver," he said.
PT-101, their lead can­di­date, will head in­to the clin­ic for in­flam­ma­to­ry bow­el dis­ease next year, around two years af­ter the com­pa­ny's launch.