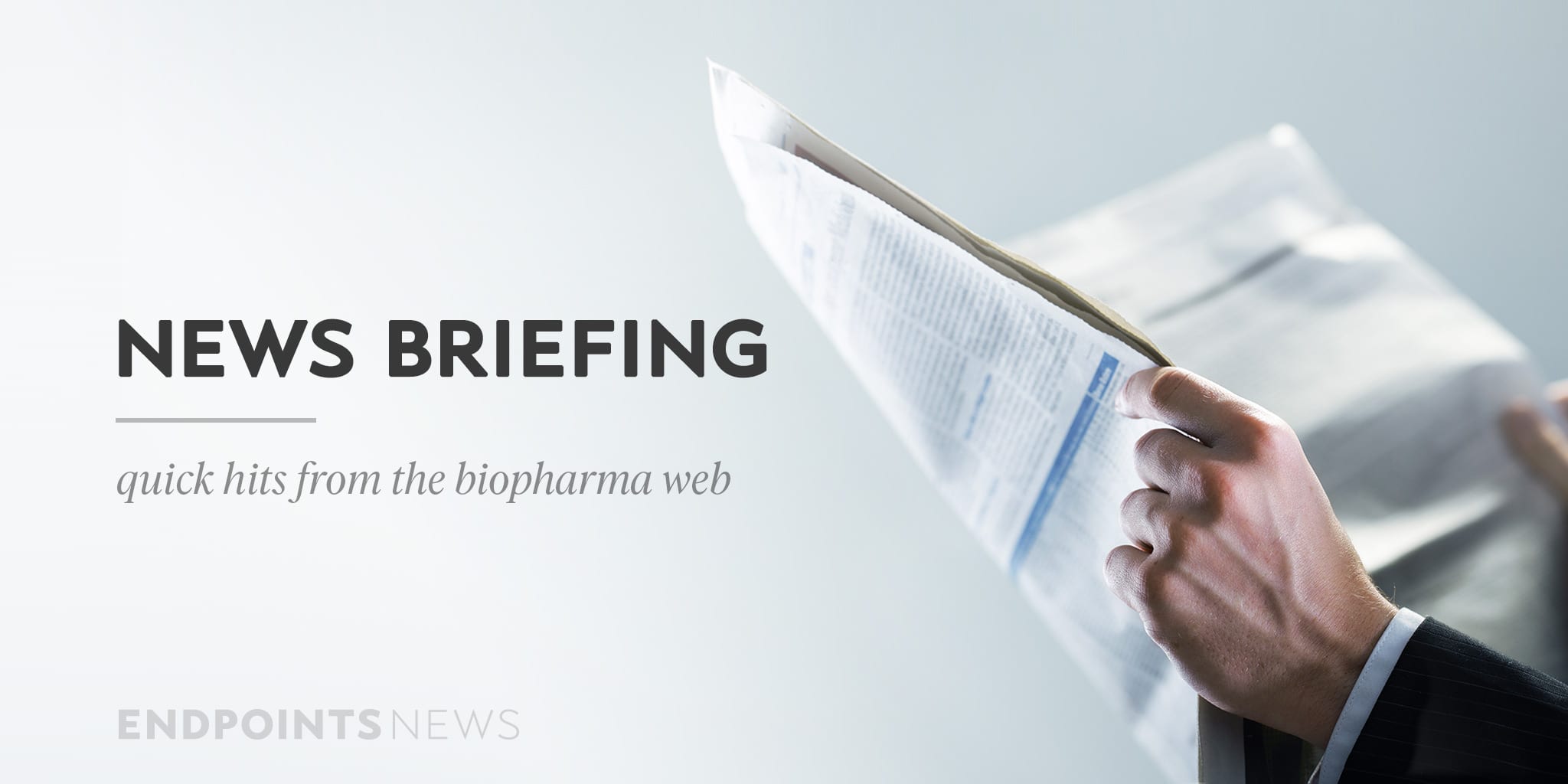 Astel­las, Pan­th­er­na add or­gan to mR­NA tie-up; Rock­et launch­es sale of six fig­ures worth of stock
Astel­las and Pan­th­er­na have ex­pand­ed their No­vem­ber 2021 pact sur­round­ing the lat­ter's mR­NA plat­form to in­clude a new tar­get or­gan, the duo an­nounced Tues­day morn­ing, though they did not spec­i­fy what that tar­get is.
Ger­man biotech Pan­th­er­na is home to two plat­form tech­nolo­gies — one that de­signs mR­NAs for non-vac­cine ther­a­pies and an­oth­er that de­signs LNPs. Astel­las and Pan­th­er­na's deal ap­pears to main­ly re­volve around the first plat­form, which Astel­las said it is us­ing to re­search di­rect re­pro­gram­ming, or turn­ing cells from one kind in­to an­oth­er with­out an in­ter­me­di­ate stem cell phase.
In a press state­ment, Astel­las' EVP of ap­plied re­search and op­er­a­tions Tai­ji Sawamo­to said:
Through this agree­ment, which ex­pands the scope of our col­lab­o­ra­tion with Pan­th­er­na, we will cre­ate in­no­v­a­tive re­gen­er­a­tive med­i­cine pro­grams for new tar­get or­gan, and we ex­pect that we will be able to there­by ex­pand the treat­ment op­tions for dis­eases with high un­met med­ical needs.
No fi­nan­cial de­tails on the ex­pand­ed deal were dis­closed. — Lei Lei Wu
Rock­et Phar­ma­ceu­ti­cals of­fer­ing up $100 mil­lion worth of its shares
While Rock­et Phar­ma­ceu­ti­cals tout­ed some pos­i­tive da­ta in the spring, the com­pa­ny is now look­ing to Wall Street to of­fer up more of its shares.
The com­pa­ny an­nounced that it has kicked off an of­fer­ing of $100 mil­lion of Rock­et's com­mon stock and it is let­ting un­der­writ­ers pur­chase up to $15 mil­lion of its shares. All the shares in the sale are to be sold from the com­pa­ny it­self, and the deal is "sub­ject to mar­ket and oth­er con­di­tions."
The news has perked up the ears of Rock­et's in­vestors, as the com­pa­ny has seen a 10% boost in its share price since $RCKT open­ing on Tues­day. The com­pa­ny is still fac­ing a 41% fall in its share price since Oc­to­ber 2021, how­ev­er.
The com­pa­ny is al­so rid­ing high as, in May, it showed topline re­sults from a Phase II tri­al in­volv­ing pa­tients with se­vere leuko­cyte ad­he­sion de­fi­cien­cy-I (LAD-1). Rock­et said among nine par­tic­i­pants, the over­all sur­vival at one year is 100% with its can­di­date RP-L201. The re­sults at the time were met with great pos­i­tiv­i­ty by an­a­lysts. — Tyler Patchen