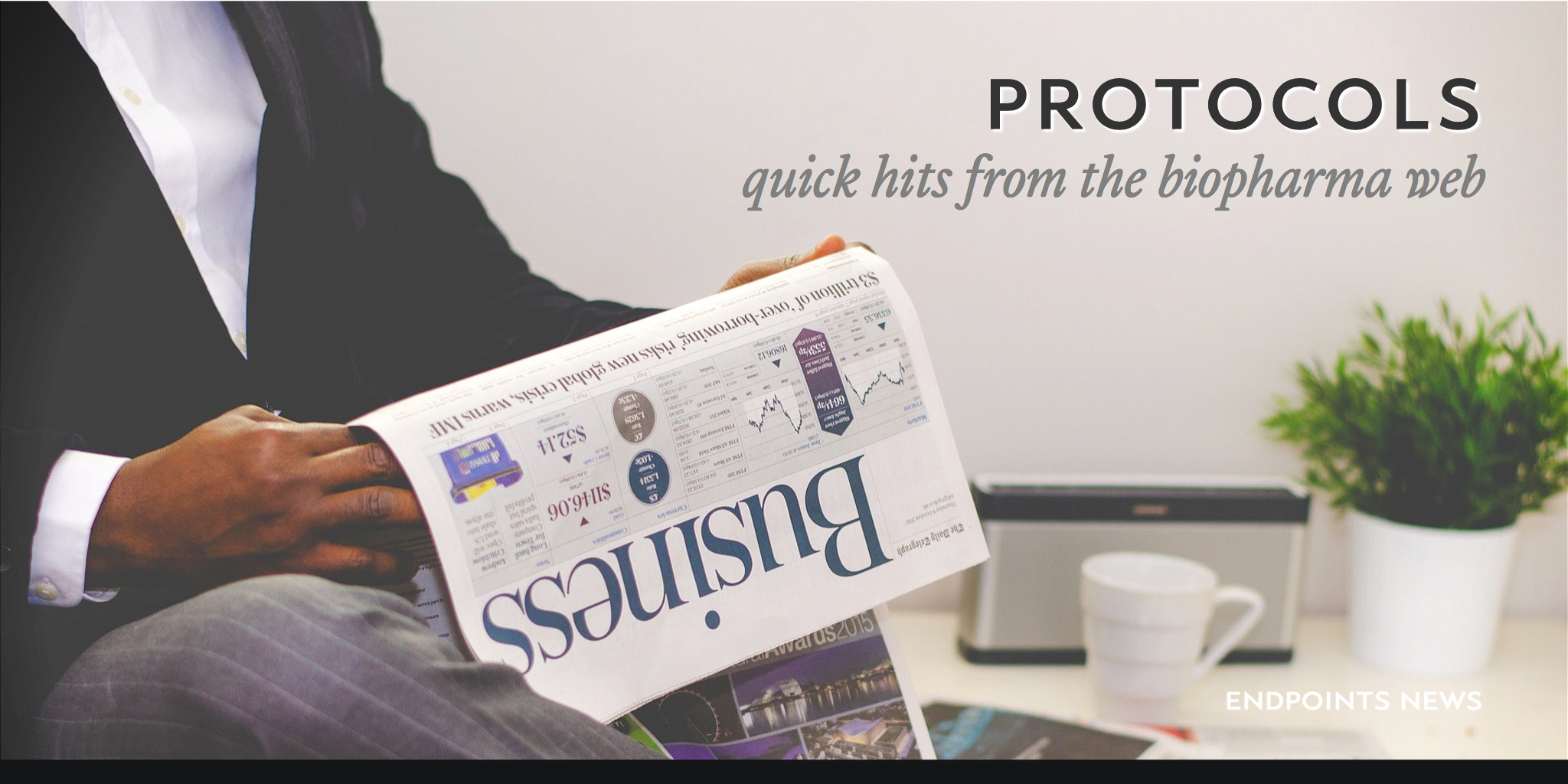 Astel­las part­ners with In­sil­i­co, Har­vard; Zam­bon gets FDA's fast track sta­tus for lung drug
→ An­oth­er day, an­oth­er In­sil­i­co deal. Weeks af­ter un­veil­ing a tie-up with Ger­many's Boehringer In­gel­heim — the pro­lif­ic deal­mak­ing pow­ers-that-be at the Hong Kong-based AI start­up have lured yet an­oth­er high pro­file part­ner: Astel­las.
As usu­al, no deal terms were dis­closed. "Astel­las it­self is one of the lead­ers in com­pu­ta­tion­al chem­istry and AI," chief Alex Zha­voronkov told End­points News via email. "Many Big Phar­ma com­pa­nies that are mak­ing a lot of noise say­ing that they are in­vest­ing in AI of­ten re­quire a lot of work to ed­u­cate them on gen­er­a­tive chem­istry and show the plat­form be­fore clos­ing a deal. But Astel­las has some of the best peo­ple who un­der­stand how things work and have peo­ple we re­spect a lot."
→ Mi­lan-based drug de­vel­op­er Zam­bon said the FDA has grant­ed its late-stage in­haled ther­a­py, L‑CsA‑i, fast track sta­tus for the treat­ment of Bron­chi­oli­tis Oblit­er­ans Syn­drome, a con­di­tion that can lead to res­pi­ra­to­ry fail­ure and death.
→ Astel­las is ty­ing up with Har­vard on a new re­search col­lab­o­ra­tion. Un­der the the three-year deal, Astel­las — which has been on a deal­mak­ing spree since new CEO Ken­ji Ya­sukawa took over in 2018 – will give spe­cif­ic "chal­lenges" to Har­vard fac­ul­ty based on the phar­ma's re­search goals. Fac­ul­ty will sub­mit project pro­pos­als and Astel­las will se­lect the best to fund. Pro­jects can range in scope from ba­sic re­search to gen­er­at­ing new drugs.