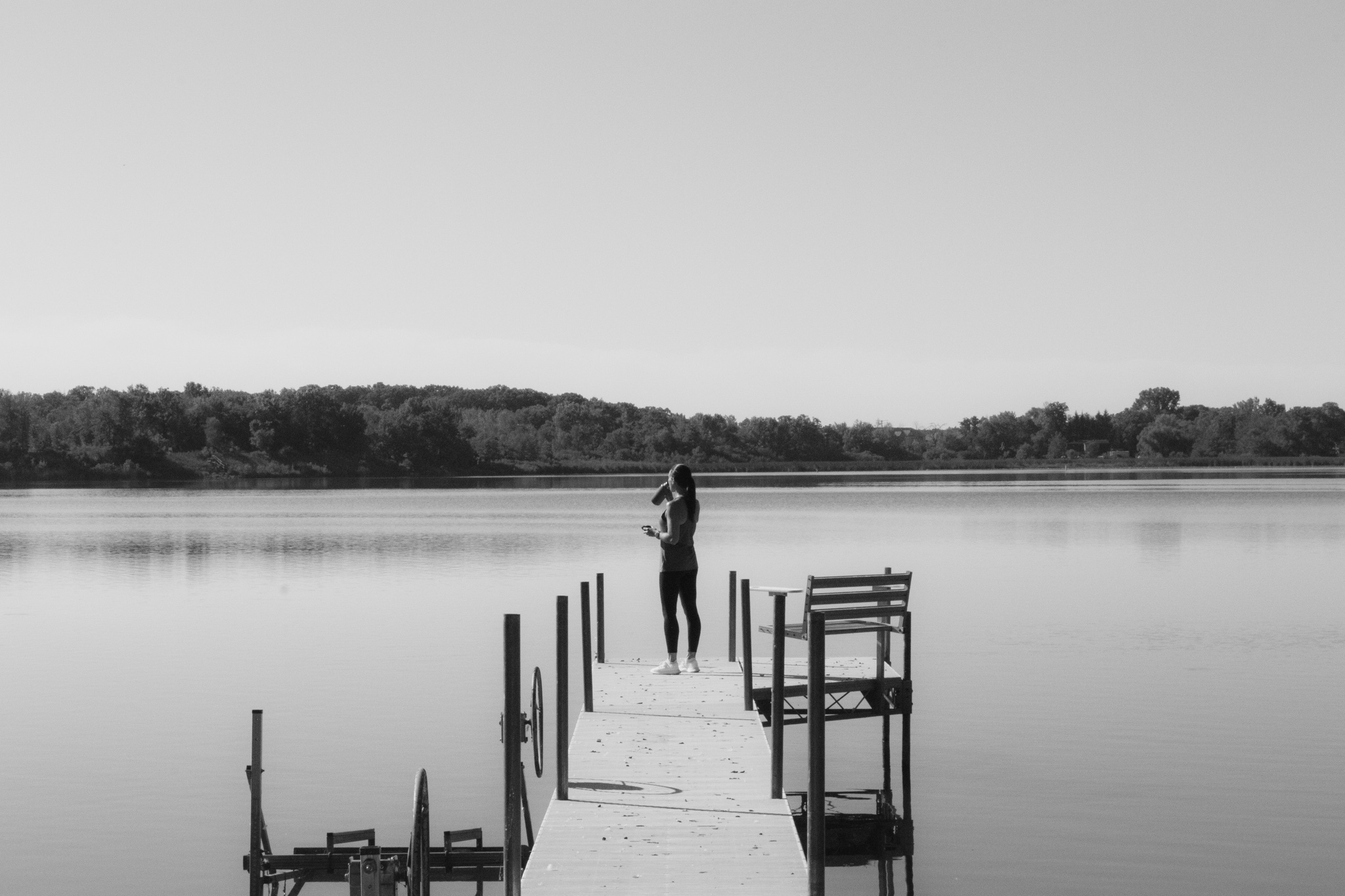 In Astellas Oncology's latest corporate campaign, employees talk about the pharma and their personal dedication to tackling cancer.
Astel­las sig­nals on­col­o­gy as­pi­ra­tions to health­care providers in 'Change­mak­ers' cam­paign
Astel­las is high­light­ing the peo­ple be­hind its on­col­o­gy ef­forts with its lat­est cor­po­rate cam­paign. The "Change­mak­ers" fea­tures some of the re­al Astel­las On­col­o­gy em­ploy­ee sci­en­tists, re­searchers and busi­ness peo­ple talk­ing about their pas­sions and rea­sons for do­ing what they do.
The three-part video se­ries is shot in stark black-and-white video with the on­ly col­or a con­nect­ing red mul­ti-line thread run­ning through the scenes be­tween peo­ple and thoughts — some­times very per­son­al ones. Se­nior di­rec­tor of US med­ical af­fairs Stephanie Braun talks about her moth­er who was di­ag­nosed with acute myeloid leukemia (AML) at the time she hap­pened to be work­ing in that area. She talks about her moth­er's treat­ments that gave her time with fam­i­ly and more mile­stones af­ter she was di­ag­nosed.
"Hav­ing that per­son­al con­nec­tion, I think helps me to re­late to the health­care providers that we work with who are touched, ob­vi­ous­ly, by can­cer every sin­gle day," she says in the sec­ond video.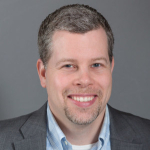 Ge­off Towle
Ge­off Towle, Astel­las' VP, on­col­o­gy said the "Change­mak­ers" do­cuseries de­buted ear­li­er this year, with con­tin­ued air­ings this fall, as part of Astel­las On­col­o­gy's big­ger um­brel­la "Chang­ing the Course" ef­fort.
Astel­las is fo­cus­ing on physi­cians and health­care providers with the mes­sages to not on­ly show it un­der­stands the com­plex­i­ty of care and treat­ment, but al­so that it's com­mit­ted to part­ner­ing with them to "change the course for the bet­ter," he said.
"Health­care providers are at the front­line of pa­tient care and they, and the pa­tients, are re­al­ly our in­spi­ra­tion in this," Towle said. "The videos are about help­ing ex­plain there is a world class team here at Astel­las and folks who are all com­mit­ted to this mis­sion and bring that com­mit­ment to life with their sto­ries."
The cam­paign is run­ning on so­cial me­dia, in­clud­ing Twit­ter, Face­book and LinkedIn, with al­ready about one mil­lion video views across the chan­nels, he said. The three videos will con­tin­ue to run through 2022 while Astel­las is cur­rent­ly de­vel­op­ing 2023 plans.
The three dif­fer­ent seg­ments fo­cus on Astel­las' ded­i­ca­tion to pa­tients, fol­low­ing the sci­ence and al­so bring­ing the pa­tient ex­pe­ri­ence to life with one em­ploy­ee who has been through can­cer her­self.
"I be­lieve that Astel­las was able to see can­cer through my eyes. I felt it. It gave me the abil­i­ty to get through this jour­ney, the med­ical jour­ney side of it, and feel sup­port­ed and em­pow­ered to move for­ward," says Christa Over­ton who is a se­nior sales rep at Astel­las.
Towle said, "These peo­ple rep­re­sent the dif­fer­ent per­spec­tives and dif­fer­ent func­tions in our or­ga­ni­za­tion – and they al­so have per­son­al and pro­fes­sion­al ex­pe­ri­ences that help us bring those themes to life. … It's been a great op­por­tu­ni­ty to fea­ture a wide cross sec­tion of em­ploy­ees rep­re­sent­ing the rest of us."