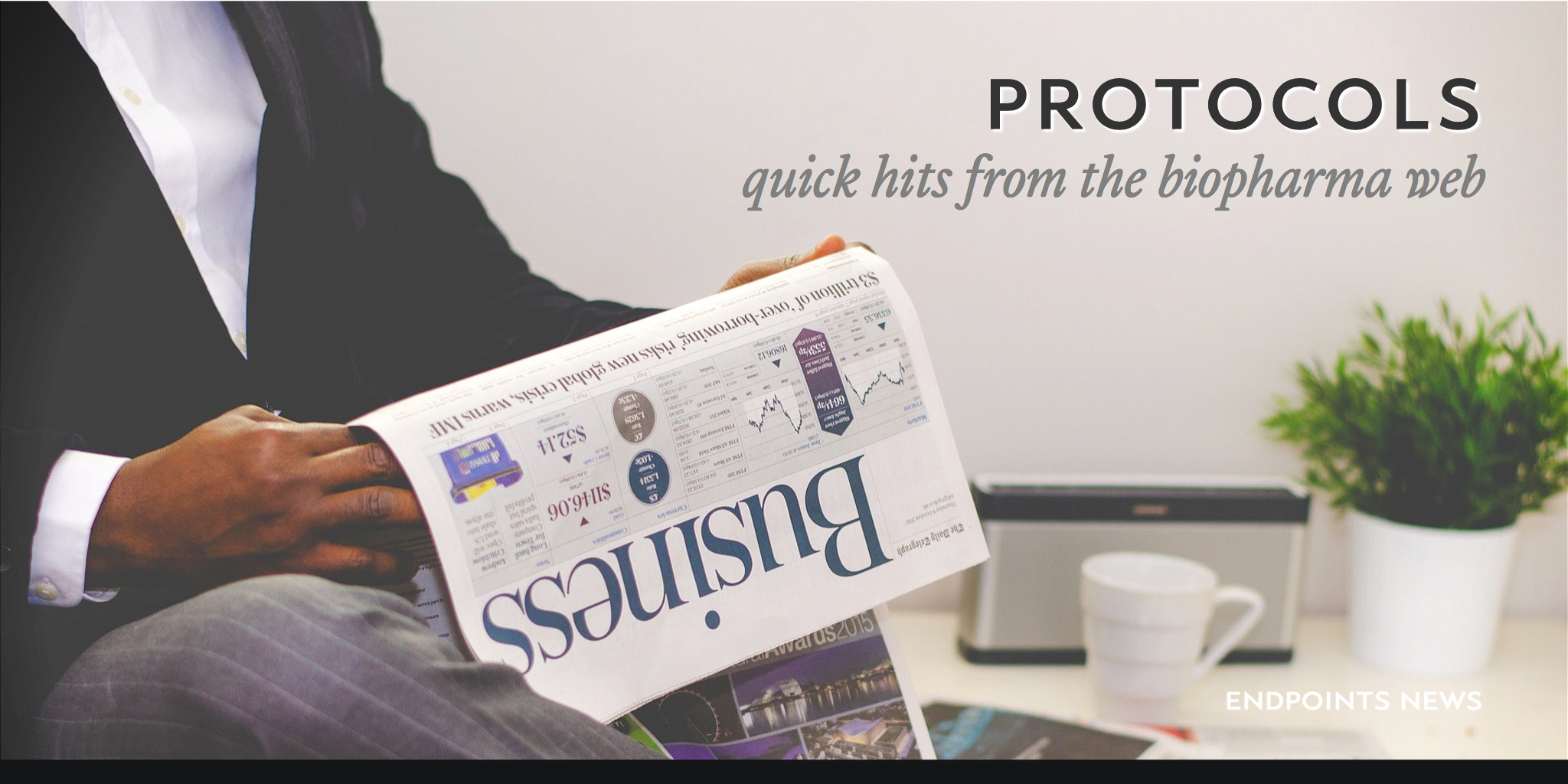 As­traZeneca's di­a­betes drug grant­ed fast track des­ig­na­tion for heart fail­ure; Ver­ri­ca sends skin in­fec­tion treat­ment to FDA
→ A cou­ple weeks af­ter an­nounc­ing that their di­a­betes drug cut the risk of CV death or wors­en­ing of heart fail­ure by 26% in a land­mark study, As­traZeneca an­nounced that the FDA has grant­ed fast track des­ig­na­tion for Farx­i­ga in adults with heart fail­ure with re­duced ejec­tion frac­tion (HFrEF) or pre­served ejec­tion frac­tion (HF­pEF). The drug was giv­en the same des­ig­na­tion last month for re­nal fail­ure and the pre­ven­tion of re­nal death and CV in pa­tients with chron­ic kid­ney dis­ease.
→ Der­ma­tol­ogy-fo­cused Ver­ri­ca Phar­ma­ceu­ti­cals $VR­CA has sub­mit­ted an NDA for their top­i­cal ther­a­py, VP-102, for the treat­ment of mol­lus­cum con­ta­gio­sum — a high­ly con­ta­gious vi­ral skin in­fec­tion that af­fects ap­prox­i­mate­ly 6 mil­lion peo­ple, pri­mar­i­ly chil­dren, in the Unit­ed States. Back in June, the com­pa­ny re­leased pos­i­tive re­sults of the drug from its COVE-1 Phase II study for the treat­ment of ver­ru­ca vul­garis, or com­mon warts.
→ Wave Life Sci­ences $WVE — which en­tered in­to a meaty part­ner­ship with Take­da last year — has se­cured fast track sta­tus from the FDA for its Duchenne drug, which is en­gi­neered to di­rect­ly com­pete with Sarep­ta's pi­o­neer­ing Ex­ondys 51. The ther­a­py, called su­vodirsen, is cur­rent­ly be­ing test­ed in a Phase II/III study, and Wave is gear­ing up for reg­u­la­to­ry sub­mis­sions in the sec­ond half of next year.
→ Anavex broke out some pre­lim­i­nary da­ta from a mid-stage tri­al in­volv­ing pa­tients with Rett syn­drome, a ge­net­ic brain dis­or­der that oc­curs al­most ex­clu­sive­ly in girls. Pa­tients in the tri­al were ei­ther giv­en a 5 mg dai­ly oral liq­uid dose of the ex­per­i­men­tal drug, blar­came­sine, or place­bo. The com­pa­ny $AVXL dis­closed that in six pa­tients who were giv­en the drug, there were im­prove­ments in two sec­ondary end­points — the Rett Syn­drome Be­hav­iour Ques­tion­naire and the Clin­i­cal Glob­al Im­pres­sion — af­ter sev­en weeks of treat­ment.
→ Glax­o­SmithK­line has won an ex­pand­ed FDA ap­proval for Nu­cala, ex­tend­ing its reach to a young pa­tient pop­u­la­tion. The IL-5 drug, which was first ap­proved in 2015, can now be used to treat chil­dren as young as 6 with se­vere eosinophilic asth­ma.