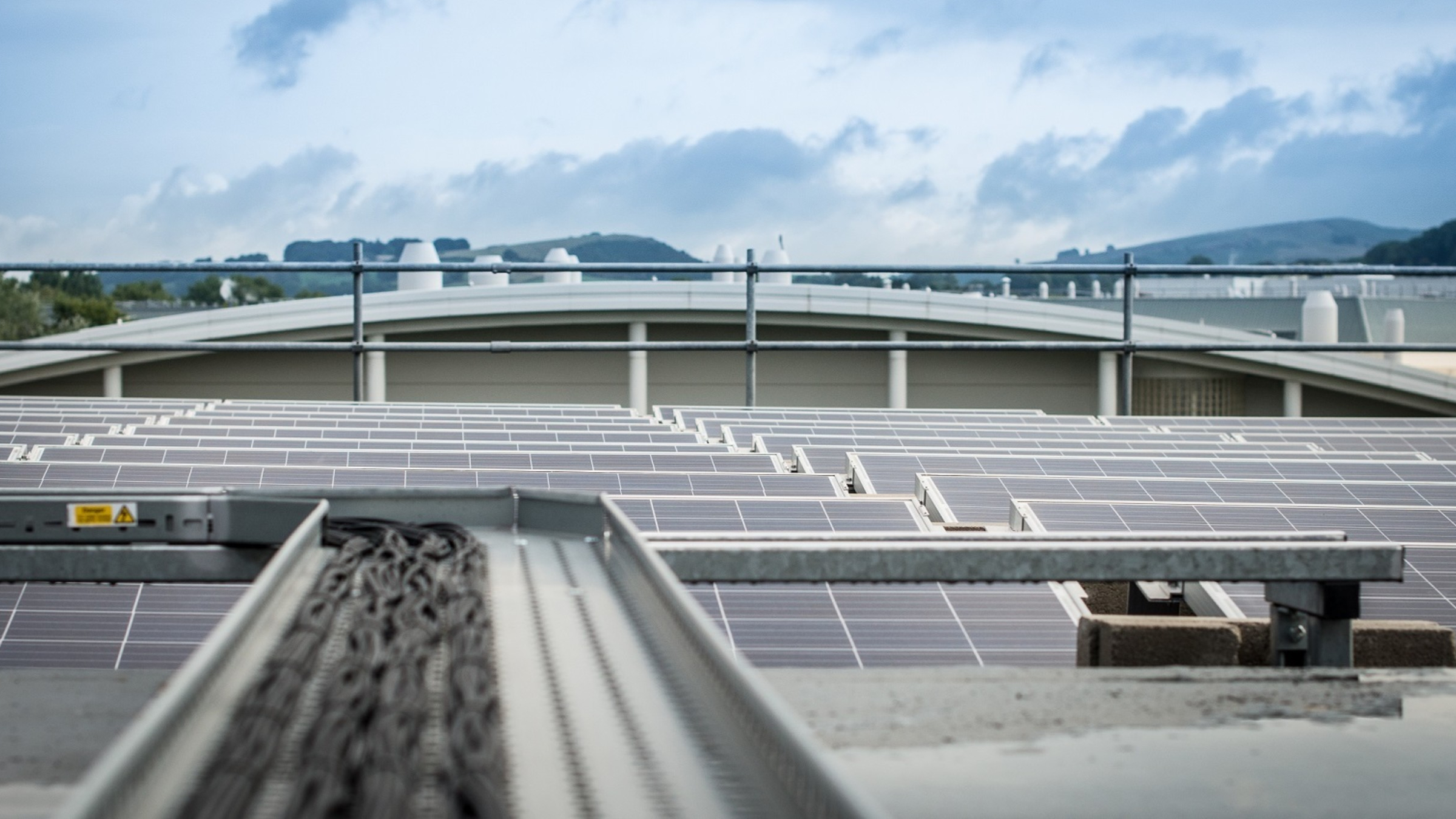 AstraZeneca solar panel field at its Macclesfield location in the UK.
As­traZeneca ad­vances net-ze­ro car­bon goals, adding Hon­ey­well deal and out­sider over­sight among new ESG ef­forts
Just a few years ago, the phar­ma in­dus­try was la­beled as a big-time car­bon pol­luter in a study that showed green­house gas emis­sions that were 55% high­er than the au­to in­dus­try. The study and me­dia re­ports that fol­lowed ex­pressed some shock amid sur­pris­ing­ly scant at­ten­tion paid to the in­dus­try by en­vi­ron­men­tal watch­ers.
Since then, how­ev­er, phar­ma com­pa­nies have tak­en up the chal­lenge — in­clud­ing ef­forts by many to dri­ve to net-ze­ro emis­sion goals. As­traZeneca, along with No­var­tis and Mer­ck, is lead­ing the time race in the in­dus­try, set­ting com­pa­ny goals for 2025, fol­lowed by a larg­er group of phar­mas aim­ing for 2030. ESG track­er SP­Glob­al notes J&J, Pfiz­er, Glax­o­SmithK­line, Sanofi and BioN­Tech among the lat­ter group.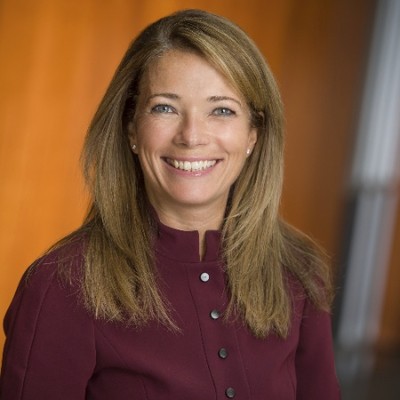 Juli­ette White
For As­traZeneca, the dri­ve to get to ze­ro car­bon emis­sions with­in the next three years is a $1 bil­lion in­vest­ment be­gun in 2020 — and now well on track to hit those tar­gets, ac­cord­ing to its re­cent­ly re­leased an­nu­al sus­tain­abil­i­ty re­port.
By the end of 2021, it had re­duced its green­house gas foot­print by 59% and achieved 100% re­new­able elec­tric­i­ty across its own sites, said Juli­ette White, As­traZeneca's VP of glob­al safe­ty, health and en­vi­ron­men­tal (SHE) and op­er­a­tions sus­tain­abil­i­ty. As­traZeneca is al­so mak­ing progress with key sup­pli­ers and part­ners, con­firm­ing they'll have their own sci­ence-based de­car­boniza­tion tar­gets set by 2025.
The lat­est ad­di­tion to its "Am­bi­tion Ze­ro Car­bon" plan is a deal with Hon­ey­well inked in Feb­ru­ary to de­vel­op next-gen in­halers for asth­ma and COPD pa­tients us­ing an en­vi­ron­men­tal­ly friend­ly pro­pel­lant.
As­traZeneca was al­so re­cent­ly named among the first sev­en glob­al com­pa­nies — and on­ly phar­ma — to have its net-ze­ro ef­forts ver­i­fied by the stan­dards group Sci­ence Based Tar­gets ini­tia­tive.
Its en­vi­ron­men­tal goals, along with its two oth­er key ESG pri­or­i­ties around ethics and trans­paren­cy, and ac­cess to health­care "work in con­cert with one an­oth­er," White said.
To make sure it's stay­ing on track and ac­count­able, As­traZeneca now in­cludes out­side mem­bers on its ESG over­sight board. It amped its gov­er­nance, the G in ESG, with a new sus­tain­abil­i­ty sub­com­mit­tee that in­cludes four non-ex­ec­u­tive di­rec­tors with over­sight — and in­put on fu­ture ini­tia­tives.
"The board sub­com­mit­tee gives ad­di­tion­al over­sight but al­so demon­strates and un­der­scores the re­al com­mit­ment that we have," she said, adding that the board al­so helps As­traZeneca "strate­gi­cal­ly stretch in a true full ESG sense and not just the pro­grams around car­bon."
The over­all ESG ef­forts by As­traZeneca and the en­tire phar­ma in­dus­try mat­ter not on­ly be­cause their cus­tomers — pa­tients and HCPs — but al­so in­vestors, are de­mand­ing it.
"We've al­ways seen those tra­di­tion­al ESG in­vestors have a keen in­ter­est, but what we are be­gin­ning to see is a broad­er, per­haps non-tra­di­tion­al in­vestors ask ESG ques­tions, which I think most of us would say we see as a healthy and pos­i­tive move­ment that we're see­ing so­cial­ly as a whole," White said.